The great thing about getting away on holiday is the time to think, reflect and consider. Arriving on holiday to the mother of all thunder storms (started about four hours ago and still hammering), there isn't much to do other than think, reflect and consider.
Or read and think and consider.
At a business breakfast in Huddersfield last month I was given a book – strongly recommended as powerful and moving. That's usually enough to turn me off. After all, I have more books still to read than there is time to live. But, this one has proved its hype.
Nick Coleman is a man who lived music – then lost his hearing. But, his memoir isn't miserable or cloying; rather, the radical loss of music sent him deep into exploring. – sometimes explaining – how music works on the soul. Actually, it isn't just about music; it's about art and taste and love and growing up and mortality and loss. I don't want to quote it here, or give page references for a quick dip into its pages. It has to be read from the beginning. Don't miss his observations on Christmas carols or Soul music. And it is beautifully written.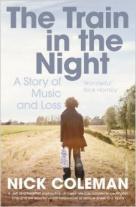 The book is called The Train in the Night: A Story of Music and Loss.
I read it against the backdrop of two recent albums: Leonard Cohen's Popular Problems and Robert Plant's Lullaby … and the Ceaseless Roar. Both are differently preoccupied with mortality, joy and loss – both with an honest realism that puts regret and self-pity in their place.
Someone said recently that this is the album Cohen's (now 80 year old) voice was made for. I thought that of both Live in London and Old Ideas. Seeing him live at the Manchester Arena last year will live with me for ever – as will having to leave before he finished in order to get the last train back to Bradford, thus missing nearly forty minutes of encores.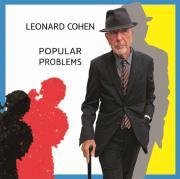 They used to say that Cohen's earlier recordings were "music to slit your wrists to". Of course, they never were. The humor was always there. But, age has brought it out as he has relaxed from the demands of … er … probably his libido. He sings:
There is no G-d in Heaven / And there is no Hell below / So says the great professor / Of all there is to know / But I've had the invitation / That a sinner can't refuse / And it's almost like salvation / It's almost like the blues
Robert Plant, on the other hand, responds to the break up of a long relationship in his new album Lullaby … and the Ceaseless Roar. Again, this is a working out of the experience of loss and renewal, but with the edge that only the artist can bring to us. No wonder, then, that the Old Testament prophets were the ones to scratch away at the memories and imaginations of the people, using words that – in the words of Walter Brueggemann – "linger and explode".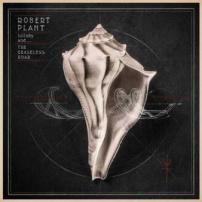 Anyway, this all comes on the back of seeing Caro Emerald live at the Leeds Arena a couple of weeks ago. The support act, Kris Berry, was lovely-but-bland and couldn't manage to hold the audience – it felt like the audience was trying to help her feel OK. Then Caro Emerald hit the stage with her eight or nine piece band and occupied the space with sheer force of musical personality. You couldn't take your eyes off her. Every song, every arrangement, coursed through your veins, lighting up the imagination and firing the bits of you that want to get up and dance even if to do so would have been unseemly. In my case, that is.
So, that is the soundtrack running through my mind while I begin a holiday from the relentlessness of establishing a new diocese in West Yorkshire and the Dales (and Barnsley and a slice of Lancashire and a bit of County Durham and North Yorkshire…).
(The thunderstorm stopped at 9pm allowing wifi to work…)

Posted with Blogsy