First things first…I would like to apologize to all my faithful fans and followers for posting very little this past week. We can all blame my ethics class. In the words of the Fugees…it's Killing Me Softly. On the bright side…I'm back!
For my third installment of the If Loving You Is Wrong…I Don't Want To Be Right series, I have made a risky decision and have not chosen an actor or a musician. I have chosen…
The Twilight Saga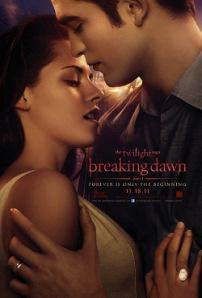 Photo Courtesy: osoblog.tv
Let's be real…I have read the entire book series, I have seen every film in theaters and own movies 1 – 3 on DVD. I will be purchasing the fourth film sometime this weekend. As you can see, I'm dedicated to the cause and don't care if it's meant for young adults. I used to be a young adult so it still counts.
My love for the series started back in college when my friend…we shall call her Sweet D…was reading the first book. Being the good friend I am, of course I made fun of her.
After I settled down, Sweet D told me I had to read it. After two pages…I was hooked and I can't tell you why or how it happened. Kind of like whiplash without the neck brace.
If you have been out of the "Twilight" loop, I'll give you a quick synopsis: Bella – human – dates Edward – vampire – and there is also the BFF/werewolf, Jacob thrown into the mix. I bet that was probably the best summary you've heard…ever.
Now you may think this saga isn't a big deal, but it has made $2 billion worldwide so far. I don't even think I can count that high.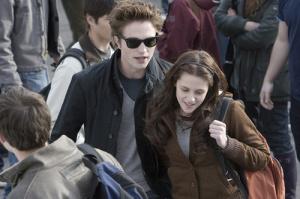 Photo Courtesy: centurynovelty.com
Many people say that the acting in these films isn't the best. I have to say, I can't agree with those naysayers. I think Kristen Stewart did a superb job acting scared/shocked when a lady vampire was trying to off her.
Out of the four movies I have seen thus far, my favise was "Breaking Dawn Part 1." Why? Because Edward and Bella get married and get it in! I honestly could have left the theater after that scene, but I paid $14 bones for the ticket so I stayed
Since I am a fan of the saga and want them to continue to make movies until I'm 90-years-old, I must plug the DVD release that is happening tonight at midnight!
I do have to warn you…there is a violent, violent birthing scene towards the end of the film…it's even worse than those reenactments on "I Didn't Know I Was Pregnant." Again I will say…how do you not know!?
As I mentioned I will be purchasing the fourth movie this weekend…if you want to see me cry over a young adult movie…come on over…only if you bring snacks though.
Advertisement