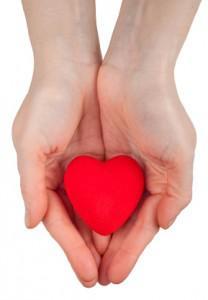 Times are tough for many of us right now, but they're even tougher for plenty of other people all around the world. Giving back whenever you can is a great thing to do, and charity gifts are one excellent way to do that – homemade craft gifts can be particularly special as they show you really care and have put the time in to make something for someone in need. With this in mind, here are five ideas for charity craft projects.
Homemade blankets for babies
Children all over the world are in need of warmth and love. A blanket might be a really simple thing, but it could make all the difference in the early days of a child's life. Whether you choose to crochet, knit or quilt your blanket, it will be a lovely charity donation for a new born baby.
Knitted hats for children with cancer
Hand-knitted caps aren't hard to make, and they're a lovely gesture that you can donate to hospital oncology units for children who are currently undergoing chemotherapy. There are quite a few groups of knitters who already get involved with crafty charity projects such as this, and setting one up in your area could make a huge difference in the lives of ill children.
Cards for those in need
This is one you can get the kids involved with – making cards for people in need. One great example of this is to make a card for service personnel working overseas to let them know that you're thinking of them, or you could encourage the kids to find a pen pal in a developing country and send homemade cards to them.
Handmade dolls and teddies
There are quite a few charity gift schemes that encourage you to make dolls and teddy bears so that they can be sent overseas to children in need. A doll or a teddy is often a child's most cherished possession, and it could make a lovely craft project for you as well as a lovely gift for someone who is sure to appreciate it.
Patchwork quilts
Why not spend some time gathering together your odds and ends of fabric so you can make a patchwork quilt? People in plenty of countries could certainly benefit, and a unique quilt is sure to brighten someone's day.
Helping other people earn a living through craft
This final option is a little different. Rather than doing something crafty for charity, there are ways of charity giving that can enable you to support someone in need who uses a craft to generate a livelihood. For example, microfinance charities allow you to donate small business loans for women who want to sell traditional hand-woven baskets. Or you could give someone a beekeeper's suit so they can gather honey that will feed them or which can be sold.
Guest blog from Liz at World Vision's Must Have Charity Gifts. If you are looking for unusual gifts for teachers for the end of term, why not give them something that will make a real difference?