A tennis bag is a tennis bag is a tennis bag... Or is it?
I've been using the same tennis bag for roughly 5 years - and honestly, it looks like it. Now, I'm not knocking it at all, it has done its job extremely well. It's been holding 5 rackets, cans of tennis balls, snacks, spare tennis caps, my shades, and a bunch of other stuff that I may or may not need.
Here she is: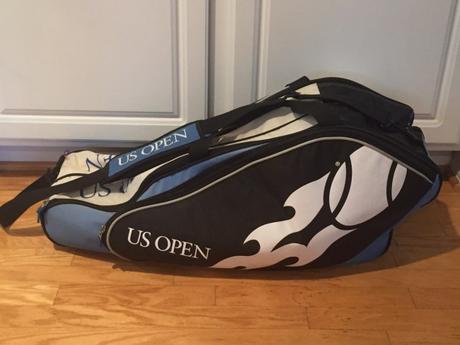 But I'm tired of the same old bag... I want something different... something unique... something that the ladies will talk about (in a good way) when I show up for a match.
Something like THIS...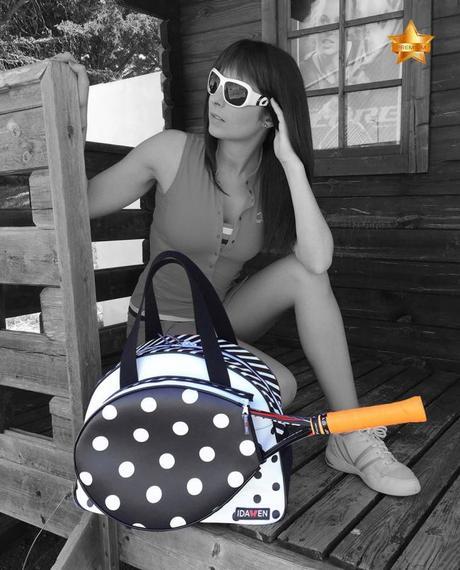 I mean, really... how FUN is this?! Have you ever seen anything like the Bocce Lubn tennis bag on the courts? Neither have I, but I just found it on Amazon, and I'm seeeeeeeeriously considering getting it.
And it's not just the uniqueness that I love... it's all of THIS:
It's an exclusive and limited edition designed for us ladies (sorry guys!)
Made from 90% vegan leather/10% cotton, with a protective foam lining to protect our rackets. PETA-approved.
There is plenty of room for additional rackets, tennis balls, clothes, shoes, personal items, and more.
There are lots of pockets, including a large zippered pocket for organization.
The bag includes a removable, waterproof inner bag for storing your sweaty stuff and/or shoes.
Also included is a power bank for charging your smartphone or tablet on-the-go.
It's easy to clean with a damp cloth.
More from IDAWEN:
We aim to create products for a healthy lifestyle, where sports and fashion blend together. With this intention, we create products characterized by three words: Originality. We want every design we create to be eye-catching, to be perceived as something different, new, fresh. Exclusivity. The technology allows us to make possible for everyone not to wear the same clothes or complements.Our compromise is the creation of limited series with designs inconstant renovation. We don't understand nor work the concept of collection. We work with inspirations. We design and create for our clients so that they can always find something new in IDAWEN. Quality. Quality in a wide sense. This is why we understand quality is not only found in materials or production processes, but also in the functionality of our products.We design fashion for sportspeople and it should fulfill their necessities. Our social compromise makes our prime materials to be purchased within the EU and it makes us produce our products in our facilities and with our own staff.
And if that's not enough to turn my head, IDAWEN also has these tennis bags:
The Bocce Garden Tennis Bag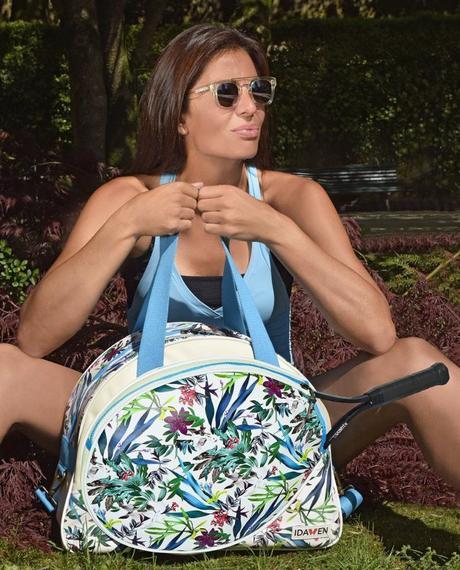 The Bouza Vintage Tennis Bag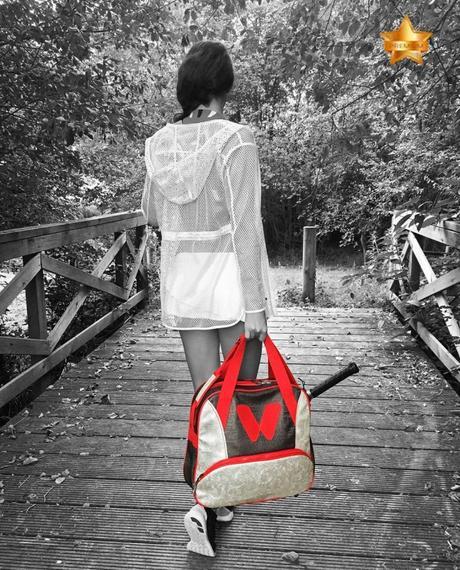 The Beach Hawaii Tennis Bag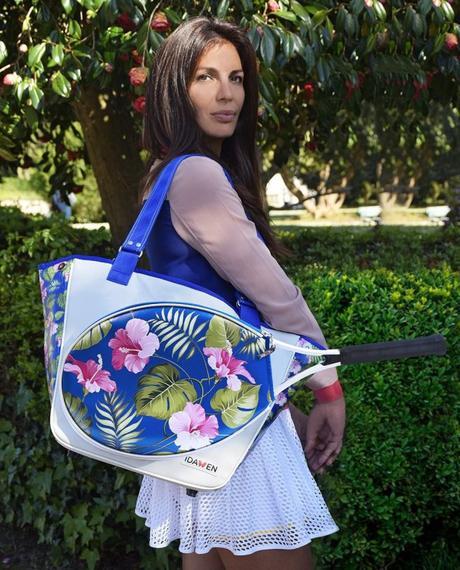 and The Wiuvre Spring Tennis Bag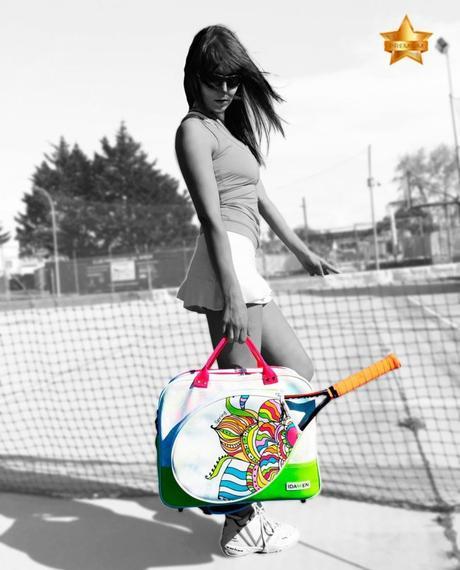 While these are on the pricey side, at $220 - $280, they are worth it for a limited edition, well-made, sporty piece of art. Prorate that over the next 5 years of never-ending compliments, and it's a hell of a deal!