16 notes &
August 8, 2013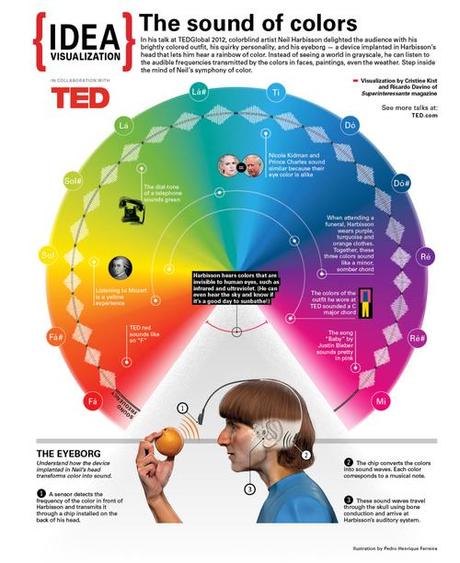 "I've never seen color and I don't know what color looks like. I come from a grayscale world." 
Neil Harbisson is a color-blind artist who blurs the line between sound and sight in both his personal and creative life. He wears an eyeborg, which is a gadget that turns light frequencies from colors into sound frequencies. In the infographic above, Harbisson explains how he literally hears the color spectrum. 
Watch the TED talk that inspired the visualization here.
(via TED)
Filed under colors ted ted talk ted talks neil harbisson sounds colorblind infographic science brain color blind eyeborg ideas synesthesia art artists artists on tumblr tech interesting cyborg cyborgs future neat language gadget technology