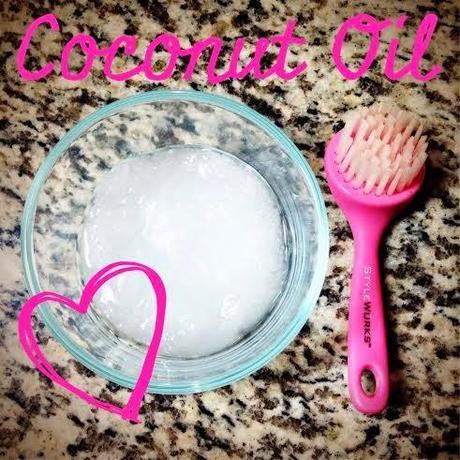 I'm pretty sure by now you all know how I feel about my face. Clear skin is what I crave. Lately, after much research, I decided to start washing my face with coconut oil. No soap, no cleansing pads. Just coconut oil. I was a little skeptical at first because I assumed that by adding oil to your face it would lead to excess oils and breakouts. But just the opposite has happened. Apparently when your face is getting enough oil, it doesn't try to over-compensate by creating
more
oil.

Coconut oil is free of harsh chemicals. The only ingredient is organic, un-refined, cold-pressed, extra-virgin coconut oil. For years I have been searching for the perfect face wash. I've tried them all. I had no idea that I'd find it at my local health food store.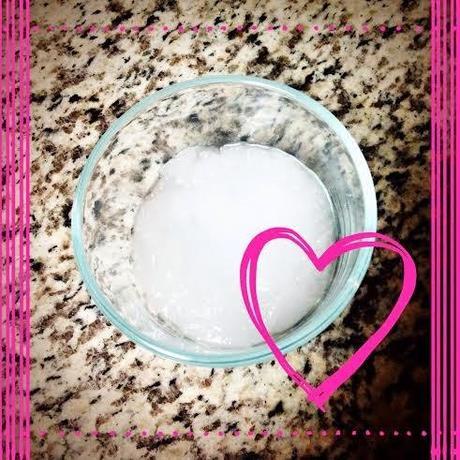 The best part of all is that coconut oil works as a natural moisturizer. No need to pay for face soaps and creams. With coconut oil you get two in one!
I keep a small bowl of coconut oil in my bathroom at all times, separate from the oil that I cook with in the kitchen. Once a week I apply the coconut oil in a circular motion with the brush pictured below. It works as an exfoliator. The rest of the week I just use my hands and the oil to cleanse my face.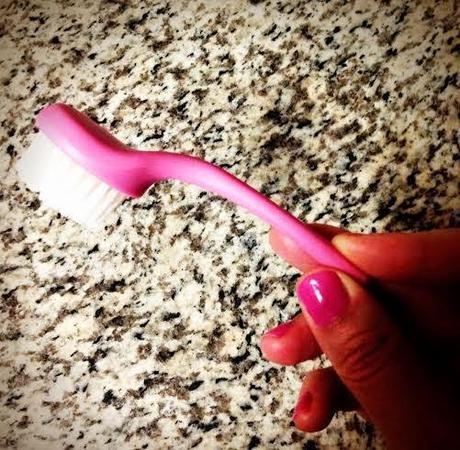 I was applying Benzoyl Peroxide and Clindamycin Phosphate to my face daily. Neither one of them cured my acne and they both dried out my skin. I'm sure the Whole 30 program is why my skin is so clear right now but I like to give some credit to coconut oil as well.