This may shock some of you, but I have never brought anything from
Lush
before. I know I know I'm so ashamed. But why I hear you ask? Well I don't really know. When the Solihull branch opened many many years ago
(I was still in school so literally many many years ago!)
someone brought me one of their massage bars and that bar was the
ONLY
Lush product I have ever used! Every time I walk past a Lush shop I fall into a heavenly smell coma, so it's not that that's been putting me off. I guess I just always thought there wouldn't be anything in there that I would want to spend my money on. Oh how stupid I was! 
2013 I decided it was about time I started looking after my skin a little bit more, I never used to bother moisturising my body and I used to always remove my make up with just a face wipe *
slap past Sian on the wrist*
. Clearly last year my skin had enough of this ridiculous torture and decided enough was enough; I had rashes, my skin broke out, it was sore, it was
very very
angry. So 2013 I realised I
NEEDED
to take better care of my skin. I've been reading reviews and watching skincare videos and one of the products I kept seeing was the
Lush Ultrabland facial cleanser
. I popped in store before Christmas and wrote down a few things that caught my eye, and when I was Christmas shopping with my boyfriend being the total babe that he is, he brought me the stuff I wanted as some of my Christmas presents.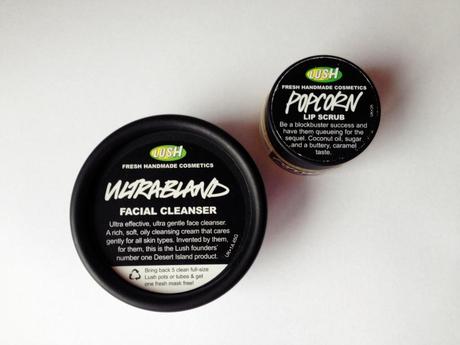 ULTRABLANDFACIAL CLEANSER (45g) - £6.95
I recently wrote about my current skincare routine and how in love I was with the
Clinique Take the Day off Cleansing Balm
, I 
didn't
 expect myself to fall in love with the
Ultrabland cleanser
 as much as I have. Take the off cleansing balm leaves your skin feeling really clean and kind of tight afterwards, when I have worn a lot of make up in the day I like to feel like it's all gone off and I'm left completely clean but I do feel like I have to 
moisturize
 straight afterwards. With the Ultrabland cleanser it leaves your skin feeling beautifully soft and 
moisturized
 afterwards it's such a gorgeous product. It looks very creamy in the pot put when you put it on your face it's a waxy texture and feels very thick, you do only need a small amount. It feels like 
you've
 got a face mask on, it's a very similar consistency. It works absolute wonders at removing make up, even the stubborn waterproof mascara; you don't need to spend ages rubbing away at your eyelashes to remove it which makes this product a winner in my opinion. Since using this product I have noticed my skin seems a lot better. It 
isn't
 as rough as before, I had a lot of bumps and dry patches and they seem to be clearing up 
wonderfully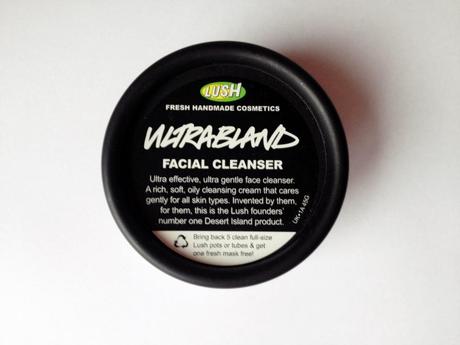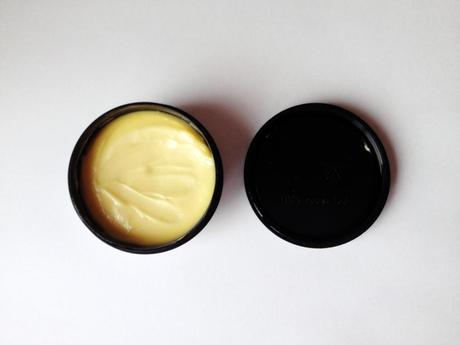 One thing that I love about the Take the day off is in the mornings when I want a quick cleanse I pop it on and then take it off with rinse it off in the shower with warm water, with the Ultrabland you really can't do that. It takes ages to wash off this way and even afterwards you still feel like there is a tonne of the product sitting on your skin, You do need to use a face cloth to wash it off with – which yes using a face cloth is no bother but when I stay at my boyfriends I don't have a face cloth with me (I hear you now saying "well duh just take one with you" but 9 times out of 10 I always forget.)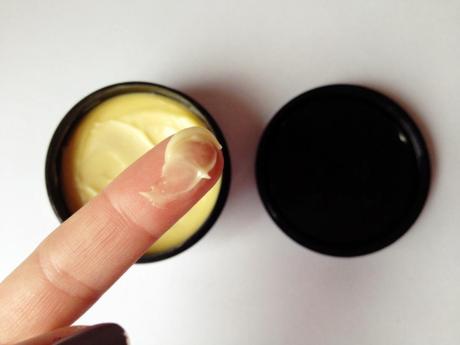 One of the biggest problems I have with my skin is that it's so dry. It gets very dehydrated very easily and this product leaves my skin looking and feeling amazing! Since using this it's now apart of my everyday skincare routine, I use this at night to take my make up off with and then I use my Clinique take the day off cleansing balm in the morning.

POPCORN LIP SCRUB (25g) - £5.25
Every winter I complain about the same thing over and over again - Dry Lips! Argh they're such a pain in the bum, I love wearing dark lipstick in the winter but no one wants to be walking around with lipstick clumped to the dry bits of your lips, and cracked lips are not a pretty sight. Since using this 
I've
 noticed a big difference in my lips, they still get very dry and of course a
lip scrub
is not going to solve that issue but removing the clumpy dry/dead bits of skin (yukk so gross) it does leave them looking a lot smoother.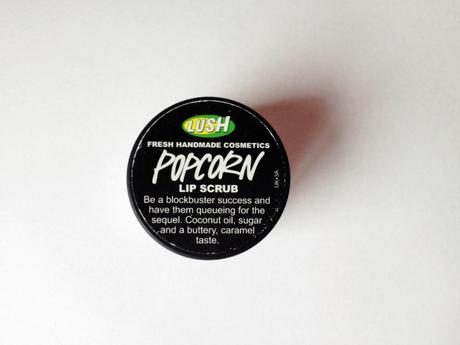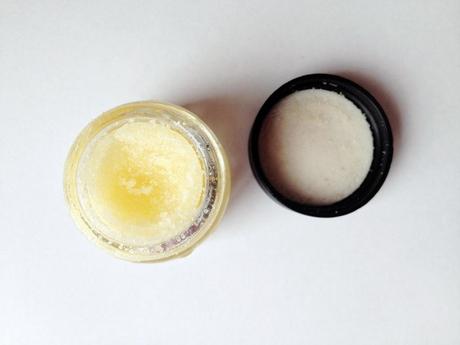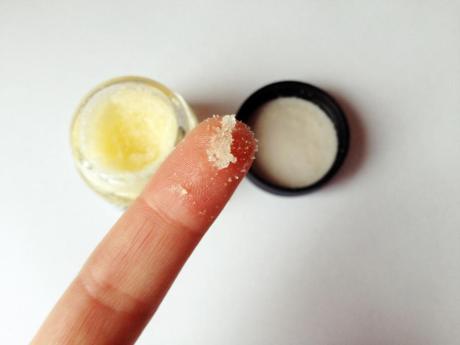 The best thing about this product has got to be the taste! Yes I just want to dip my tongue into the pot and eat it all, it's sooooo good! Literally tastes like popcorn! It's made out of natural ingredients so you do literally eat it after 
you've
 used it. You pop a little bit on your finger, rub it across your lips and then lick it off your lips. Wallaaah hello beautiful lips. But make sure you carry a lip balm round with you 
as well
, as you do need to apply that straight afterwards. It 
doesn't
moisturize
 the lips at all, it literally does just take the nasty bits off. I would highly 
recommend
 purchasing yourself a
lip scrub
, especially this one as it tastes uh-mazing!
What's your favorite Lush product? I now want to try more!
With Love,
Sian x