First visit? Glad you're here! I hope you'll take a second to stop by my Facebook page and subscribe for updates so we can stay connected!

Follow
As I write this, there's a beautiful, shiny, blue, adapted Honda Odyssey sitting in my driveway – and it's mine! I picked him up today, and yes, I decided he needs his own personality. His name is Parker Van Morrison. Get it?! It took two years to travel down the road to get my new adapted wheelchair van. Two years. So much has changed in my life since the first time I got behind the wheel.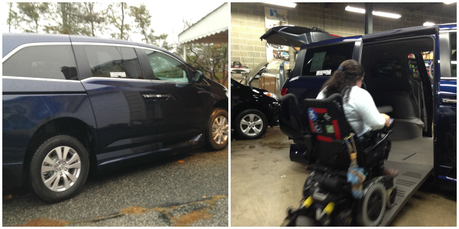 I started out knowing that I needed to face my fears and strive for independence. Unfortunately, that didn't go so well at first, because I wasn't using the right equipment and ended up careening through a fence, past massive trees, and straight into a ditch on the coldest night of January 2013. After that, I wasn't sure driving was for me. But months later, in September, I decided to pick up driving lessons again, this time with the proper equipment. And I did it! I got my license in February 2014.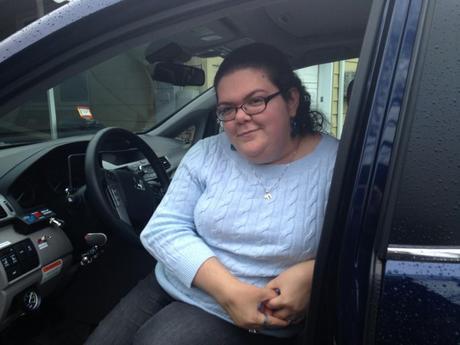 And now, I finally, FINALLY have my van. It just so happens to be the International Day of Persons with Disabilities, and I can't think of a better way to celebrate than embracing this new vehicle (literally and figuratively) to my independence. I'm not quite ready for NASCAR, but I drove around my neighborhood with my mom and dad in my passenger seats for the first time, and today, that feeling of fulfillment is enough for me.