Lowering my expectations, a friend from Malaysia warned that I might be underwhelmed by Redang Island, since she's pretty aware how alluring popular Philippine beaches are. Nonetheless, I've been raring to see its beaches over at the eastern state of Terengganu because I feel it's one of Malaysia's enchanting hideaways. And I was right. Read more…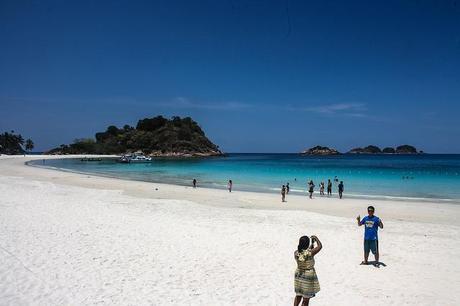 After a night of squid jigging, we were picked up from the Ri-Yaz Heritage Marina Resort and Spa in Pulau Duyong. It took us about 45 minutes to reach Merang Jetty via Kuala Terengganu, the capital of Terengganu state, then we spent another 40 minutes aboard a comfortable catamaran to get to our stop before Redang—Pulau Pinang (Pinang Island).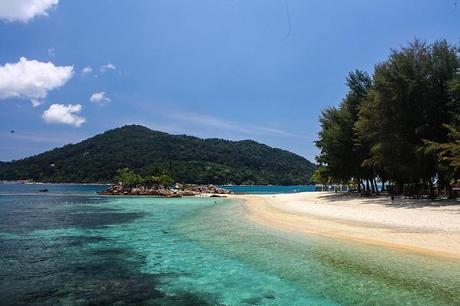 Not to be confused with the more popular Penang, Pulau Pinang is part of the Redang archipelago, a protected marine park comprised of nine islands in all. While its beach may not overwhelm in beauty, it is an ideal spot for snorkeling and even diving with its great marine flora and fauna. Resort facilities and equipment rentals are available in the island.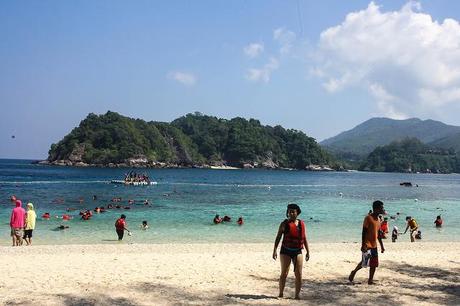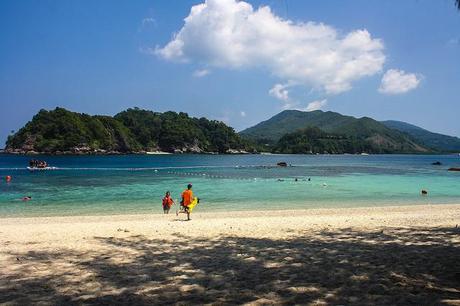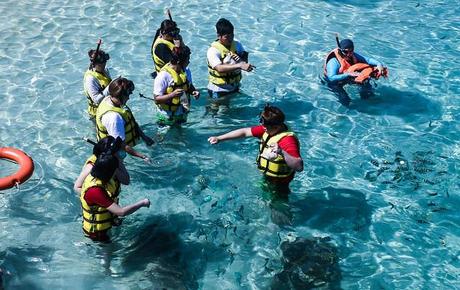 After soaking in some sun in Pulau Pinang, a special speedboat arrived to ferry us to our next destination—Laguna Resort in Pulau Redang (Redang Island). It gained considerable popularity, as the hit Hong Kong movie Summer Holiday starring Richie Ren and Sammi Cheng was primarily shot there. The iconic More More Tea Inn from the movie now serves as the resort's gift shop and sought-after photo spot. Here's the trailer:
After a hefty lunch my tummy welcomed quite well, we headed a floor down to the beach, which is, of course, the highlight of our day. Expectations set low, I was honestly looking forward more to the ice cream my friend Lily of Globetrotter promised to buy me.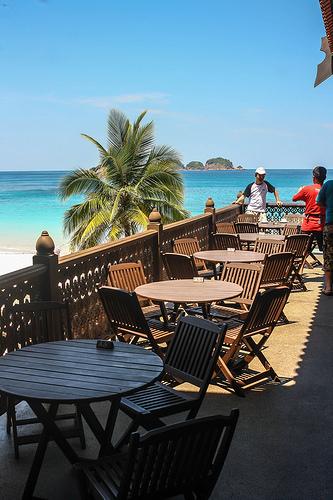 To cut the story short, I was blown away—not only by the cool breeze but also by the vista of idyllic azure waters enclosed in a scenic lagoon. The midday sun brightly illuminated the entire panorama, rendering one of the most beautiful, postcard-worthy scenes. And the sand was so naturally fine and white, it surely puts artificial beaches to shame.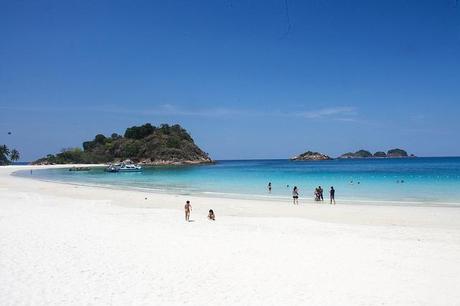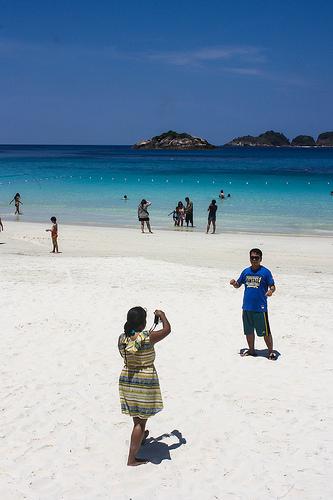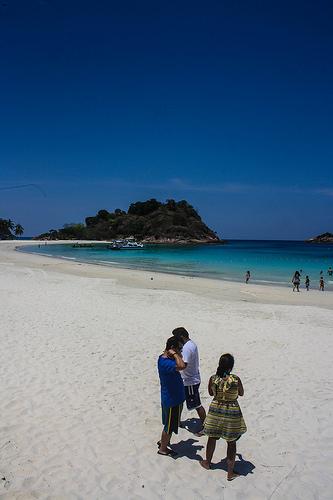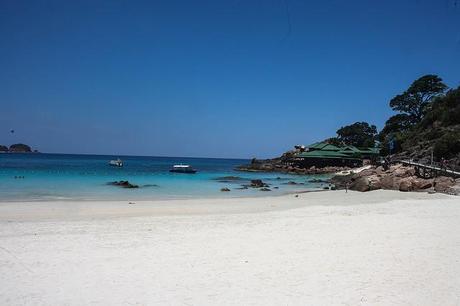 Pulau Redang clearly mesmerized me that I settled to simply appreciating it, a cold beverage in hand, and I loved it so much that I listed it among my most favorite places in Malaysia. To say Filipinos would be underwhelmed by it with what pristine beaches we have back home is terribly incorrect—I found myself whispering, "Boracay, you've met your match."

This year is Visit Malaysia Year 2014 with the theme, "Celebrating 1Malaysia Truly Asia." Visitors can expect a series of year-long special events and activities. For more updates on VMY 2014, check out tourism.gov.my and like Tara Na Sa Malaysia on Facebook.