I am Zoe Bassart, the supermodel for TheConstantRambler. I need to look my best when traveling around the world. I need to smell nice so that everyone will stop and pet me. I like being pet. It's the reason I travel! My humans make sure to keep me clean and pretty when on the road. They use Pet Head products to keep me at my best when I don't have time to stop at my local salon. Here are my favorite dog travel gear items that always seem to end up in my doggie bag.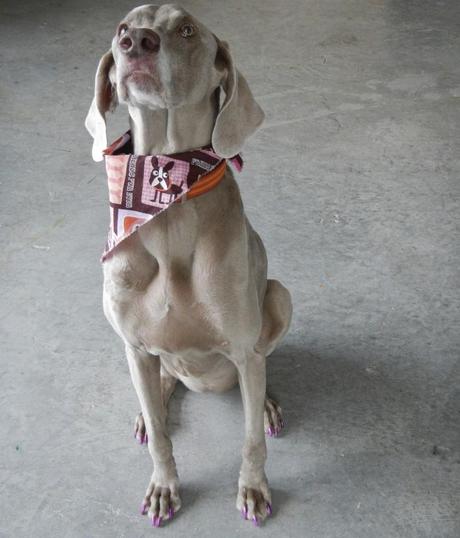 Supermodel Zoe Bassart – Expert Dog Traveller
Everyone knows that I am glamorous. I get pet…a lot! I am pretty and everyone loves me. My coat is shiny, my nails are fabulous, and I get my fitness on so that I stay in great shape. What you might not know, is there is much work that has to be done to get me looking this fabulous. I wake up and start my exercise routine with a long walk (and we always take the stairs) with my personal trainer Kenin. I eat a healthy breakfast prepared by my personal chef, Lauren. Then it is time to primp.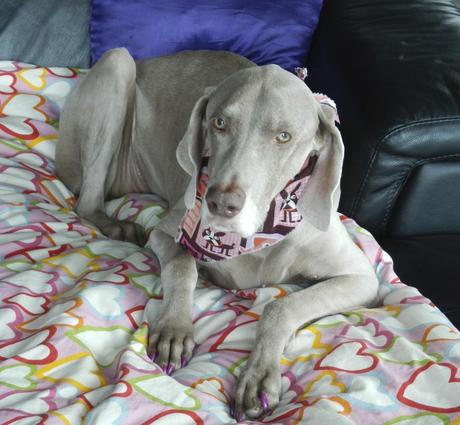 Don't my nails look fabulous?
It is not easy being this beautiful while I travel. My humans use Pet Head's "My Paws Rock" whenever I walk in the dirt and need to get back in the car. This keeps my pedicure looking fresh and clean with no mud or dirt. It is also pet-safe so when I lick my paws there are no chemicals that will harm me.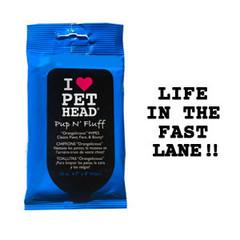 Clean paws for all!
Sometimes I am on the road for weeks at a time. Being in the back of the car with my brother Punkin is great, but sometimes we go out and play and then have to get back in the car. Not so great! We have fun romping around and get smelly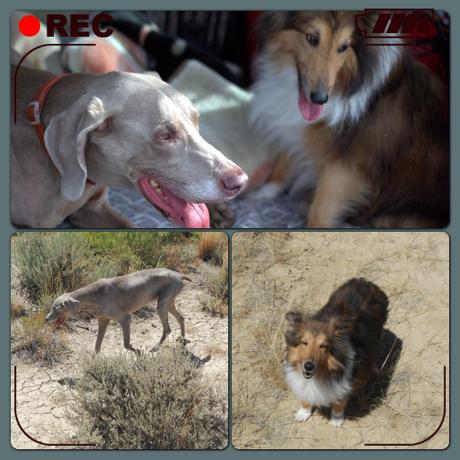 Playing!
Wait! We can't stop for a grooming?? What do we do? We get a spritz of Dry Clean by Pet Head. This is a dry, waterless shampoo that keeps me smelling nice until I can get my tail in a bubble bath. This leaves a hint of blueberry muffin fragrance on my coat without any sticky icky residue! Just spritz on and vigorously rub off with a towel.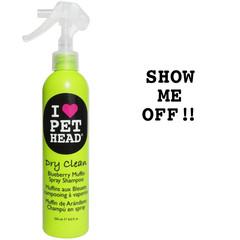 Smelling good in the neighborhood

Now, what do we do about that lingering doggy smell in the car? Well, my humans seem to have a fix for everything when we travel. They have this magical potion in a magical potion bottle. A few sprays of this on my coat and I smell, well… magical! This mist leaves my coat smelling clean. You would never know there were two dogs and two stinky people in the car. This orangey mist transforms our regular Volkswagen into a heavenly chariot fit for a princess. They spray Punkin with it too. He smells so nice I want to nibble him.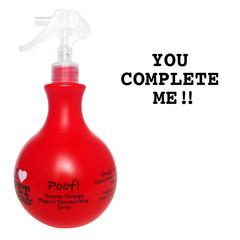 Poof! Doggy stink is all gone.
If you want to look pretty while you travel, make sure to have these products in your dog gear arsenal. Pet Head products leave me looking and feeling like my fabulous self! You can find these and other pet head products at your local pet shop or click below to buy them from Amazon.
Oh and my nails were done with Pet Head nail polish which is not yet available, but will be soon so be on the lookout.