It has been ages since I've updated this, my life has gotten so crazy and I've been computer-less. But, for the next two weeks I've got a lot of free time and a laptop so I thought I'd try to squeeze in a few posts. This will be the last post of 2014, and so I thought I'd share one of my favorite editorials from the past year, which incidentally came out just this month. But hey, Nicki Minaj just released her album this month and I think that it is one of the best albums of the year so maybe there's something to be said about year end releases, you know?
If you're a Jeremy Scott fan or just a fan of Moschino, you know that the Fall 2014 line was all about Barbie. I absolutely loved it because I absolutely love Barbie. Doesn't everybody? She's basically the most popular doll of all time. She's been around forever, and has been a source of fashion inspiration for lots of people. So, when I saw this particular editorial for French Vogue - I lost my mind. It's just so good!!!
"
Panoplies
" for French Vogue Decemer 2014
Panoplies is the french word for outfits. Sure, the outfits are AMAZING, but what really gets me about these "dolls" are the accessories. The beautiful Magdalena Frackowiak and Elisabeth Erm pose as Barbies, still in the box, for an array of high fashion brands.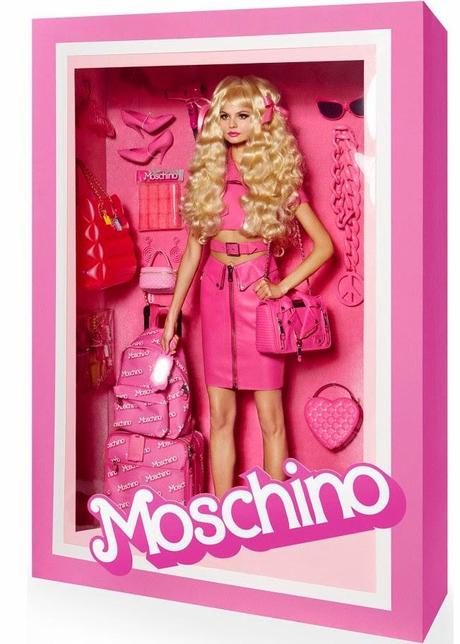 Magdalena Frackowiak in Moschino.
Pretty in pink; if I could have any of this it would be the quilted heart-shaped bag!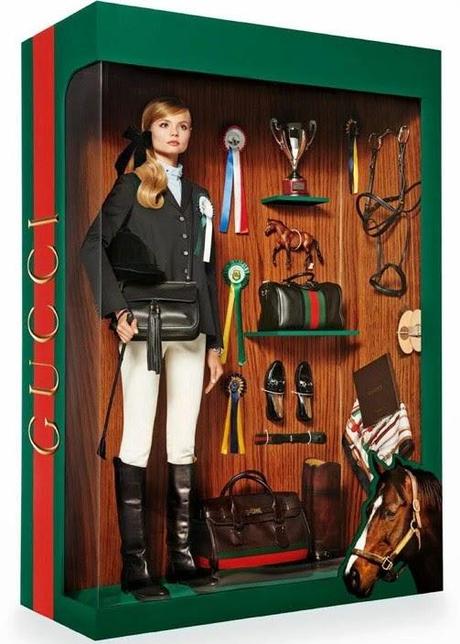 Magdalena Frackowiak in Gucci
Equestrian style; I'm not big into Gucci but I must say this look is very loyal to the brand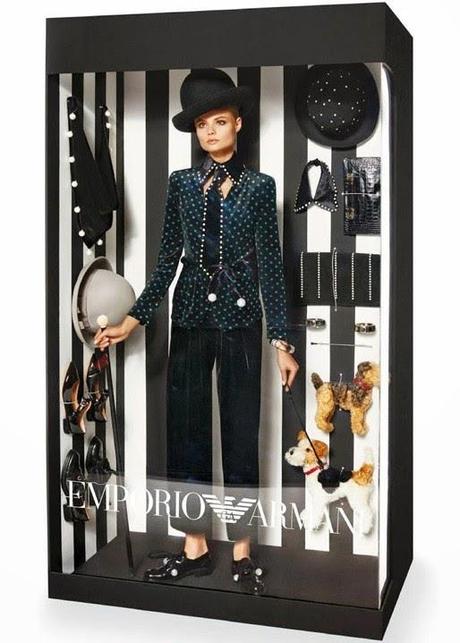 Magdalena Frackowiak in Emporio Armani
Jazzy performer; It's not my style but I really like the collar here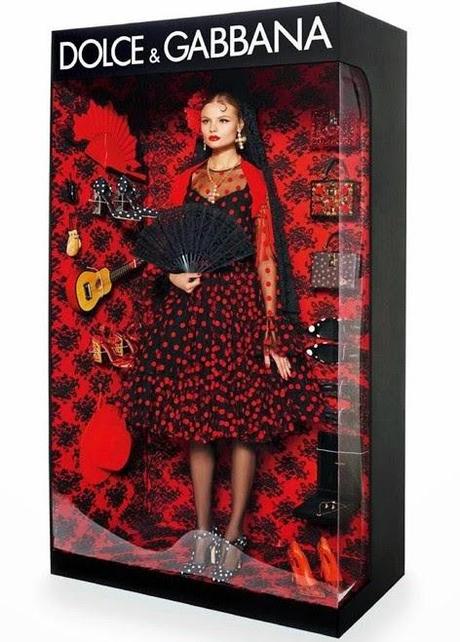 Magdalena Frackowiak in Dolce & Gabbana
Hints of Spain; I'm still picturing these as actual packaged dolls
and would love to own a tiny lace fan like this black one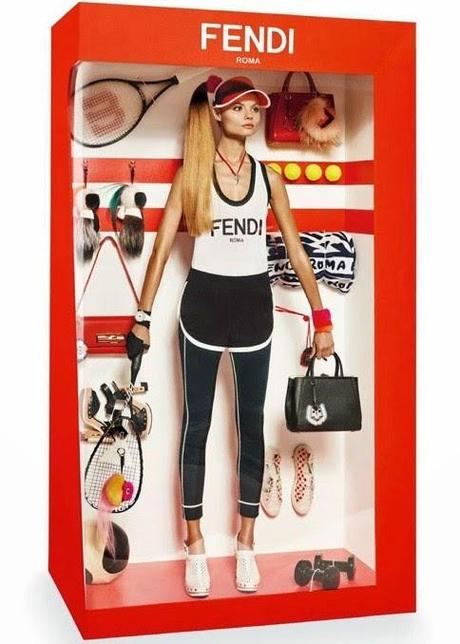 Magdalena Frackowiak in Fendi
Sporty chic; with an Italian twist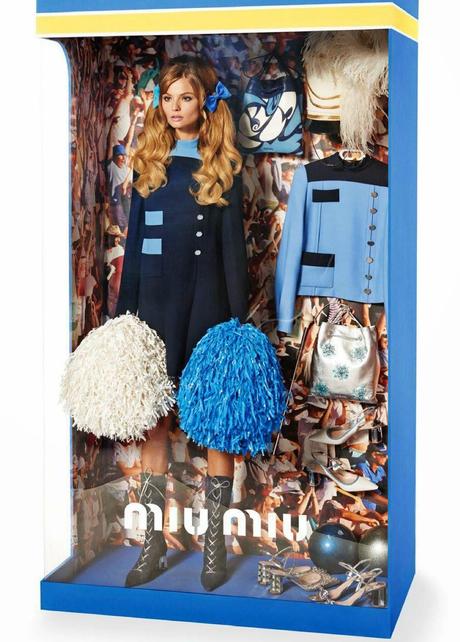 Magdalena Frackowiak in Miu Miu
Luxe cheerleader; Miu Miu is one of my favorite brands,
Magdalena's hair here is on point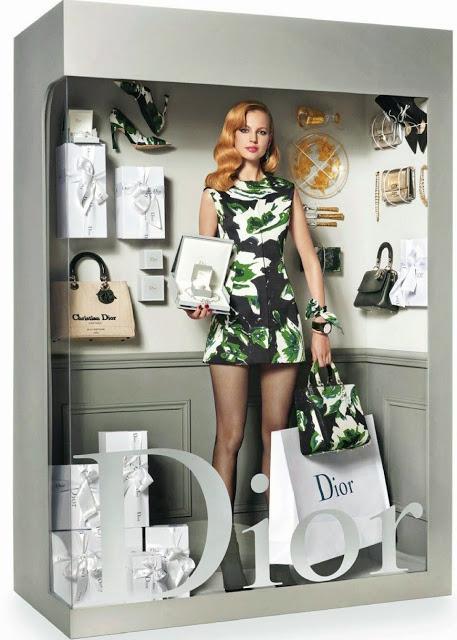 Elisabeth Erm in Dior
Party guest; simple but classic as Dior should be. Again, LOVE the hair here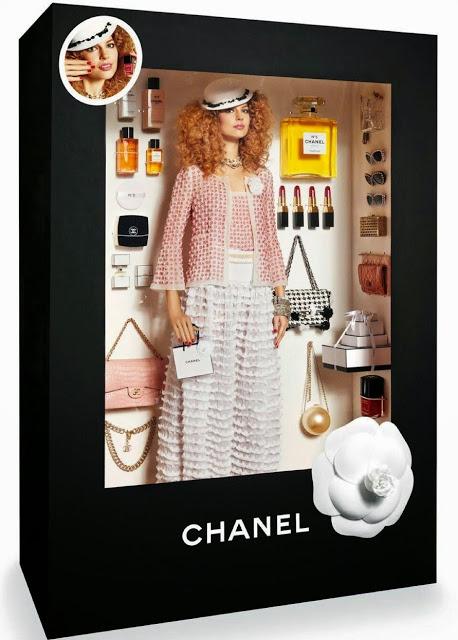 Elisabeth Erm in Chanel
Classy lady; I love the pearl bag and I would die to own a tiny bottle of No. 5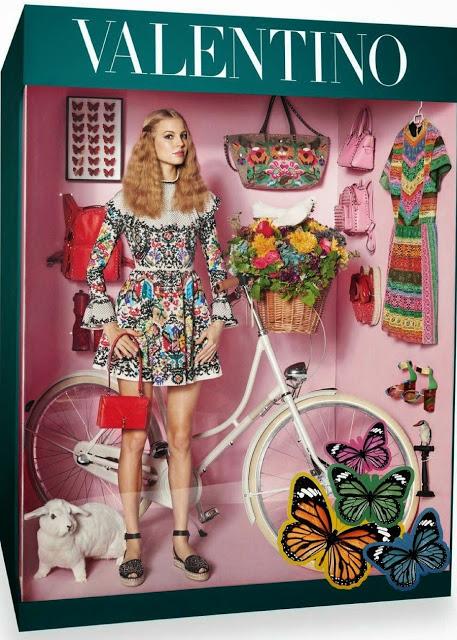 Elisabeth Erm in Valentino
Floral and fresh; this look is my favorite of them all
Imagine a tiny bike like this for your Barbie?
I love the dress, I love the prints, I love the butterflies. I want it all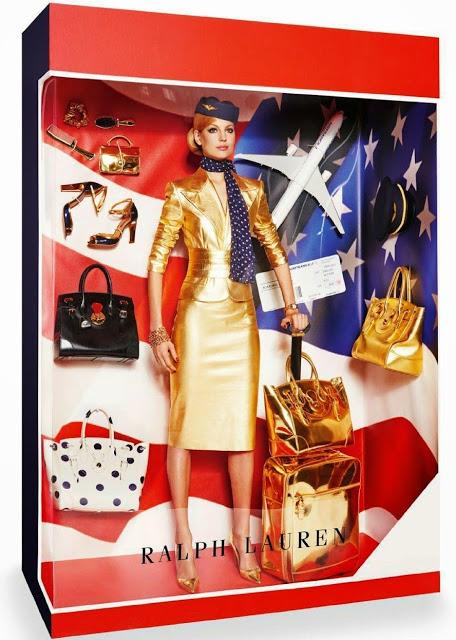 Elisabeth Erm in Ralph Lauren
Americana stewardess; love the tiny gold hair accessories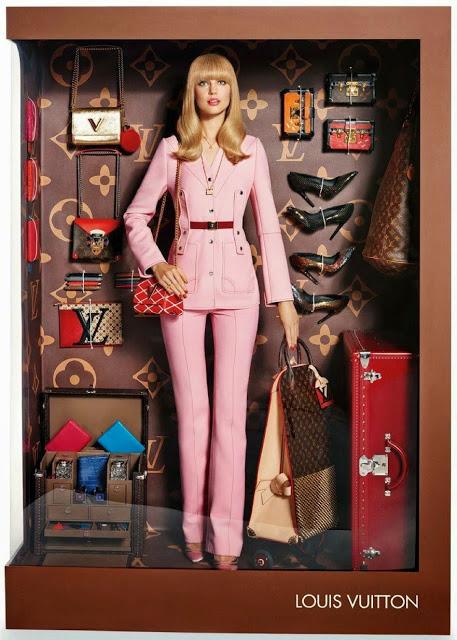 Elisabeth Erm in Louis Vuitton
Travel in style; Louis V are famous for their luggage and picturing it in
miniature is just too cute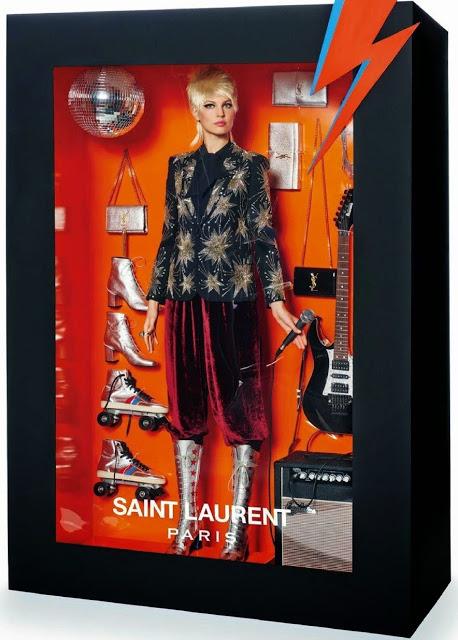 Elisabeth Erm in Saint Laurent Paris
Rock'n'roll-er; this looks like it was inspired by Bowie
I especially love the footwear
CreditsPhotography by:
Giampaolo Sgura
Styling by:
Claire Dhelens and Celia Azoulay
Set design by:
Vincent Olivieri
Set made by:
Office Neochrome
Hair by:
Laurent Phillipon
Make up by:
Lloyd Simmons
Images sourced from:
Here
and here!