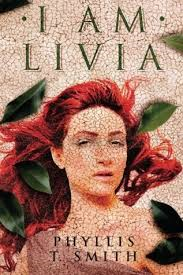 I Am Livia by Phyllis T. Smith
My rating: 5 of 5 stars
I Am Livia by Phyllis T. Smith is a 2014 Lake Union publication. I received this book as a part of the Amazon kindle first program for Amazon Prime members.
This period of history is endlessly fascinating to me, but I have not read a lot about Livia Drusilla. I will now want to read everything I can about her whenever I can find the time. The important thing to remember when reading historical fiction is that it is FICTION. Too often historical fiction is criticized because it took too many liberties with the facts. If this were a biography then you could complain. I found this novel very absorbing as we are told the story through the eyes of Livia. She grew up with a father involved in politics and regularly discussed this with Livia. Women were not typically informed about such matters and Livia became a plain spoken woman that boldly expressed her opinions. At the ripe old age of fifteen, Livia married Tiberius Claudius Nero. This was a marriage based on politics and Livia was never in love with him, although they did form a close friendship after having gone through so much together. After the assignation of Julius Caesar, his nephew claims his heritage as Caesar's" son" and spends he life seeking justice for his murder. Livia liked Octavius from the first time she saw him and her feelings for him became stronger over time. Finally, Octavius made Nero an offer he couldn't refuse and so Livia was divorced and then married Octavius. The couple remained married for 52 years. The marriage, as depicted in this novel shows this to be an actual love match. Livia was his advisor and best friend and was completely devoted to him all the way up until the civil war that pitted Octavian against Marc Antony and Cleopatra. Livia was adamant about avoiding war but Octavius saw no other way and so some issues in their relationship came to light that caused a rift so deep it looked as if the marriage would crumble.
Livia's greatest regret was her inability to conceive a child with Octavius. This issue weighed heavily on her for many long years. By all accounts Octavius was as devoted to Livia and she was to him, although he is said to have been unfaithful on several occasions. He made sure she was bestowed the greatest honor he could and also made it possible for her and his sister to have control over their finances without a guardian. This was unheard of in those times. Livia was not always popular with the Roman people and was the subject of malicious gossip.
A quick internet search will show that much of this book has a basis in fact. We don't know what conversations took place between Livia and her husband but it's always fun to imagine what might have gone on behind closed doors. There were women that chose to buck tradition and forged as much independence as was possible in those days, and Livia was fine example of that. She speculates about how the world might be a different place if only women were the rulers instead of men and admitted she would make a better senator than those who held that position. I enjoyed many of her insights and understood her fervent wish to avoid war at all cost. This woman certainly lived an interesting and full life with many heartbreaks and frustrations but also knew true love and passion in her marriage and eventually achieved some true contentment despite the ugly rumors that swirled around her at times.
If you enjoy fictionalized accounts of history, especially of ancient Rome, I really urge you to check this one out. This one gets 5 stars.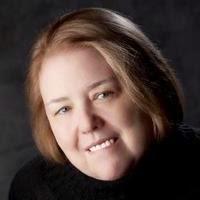 Phyllis T. Smith was born and currently lives in Brooklyn, New York. After obtaining a bachelor's degree from Brooklyn College and a master's degree from New York University, Phyllis pursued a practical career in computer applications training, yet found herself drawn to literature and art of the ancient world. I Am Livia is her first novel. She has another novel set in ancient Rome in the works.