When Green Mile actor Dough Hutchison, aged fifty one, and teenager Courtney Stodden, who was aged sixteen at the time, got married they caused a lot of controversy. It looks as though this is something that the couple intends to continue doing, as they decided that rather than dress to impress for Halloween they were going to dress to cause chaos!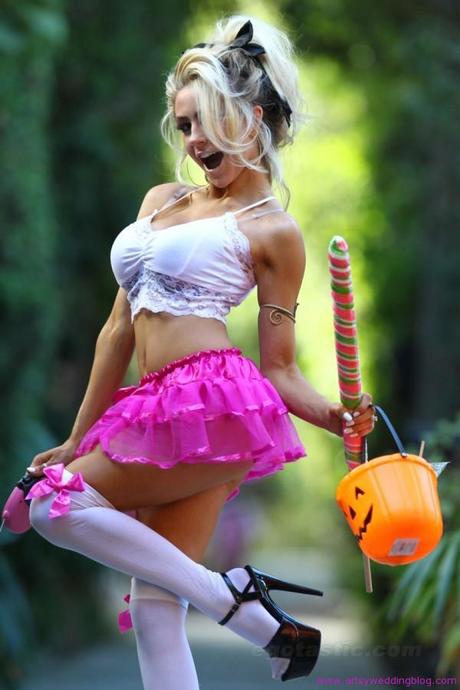 The actor and his teen bride hit Los Angeles over the Halloween weekend to go trick or treating. Sounds like a nice, wholesome, all-American way to spend the Halloween weekend I hear you say…?! Well, not quite. Courtney decided she was going to step out in a barely there bright pink lace skirt (or as some may have described it, more of a large belt than a short skirt) coupled with a white vest top that was only marginally longer than a bra.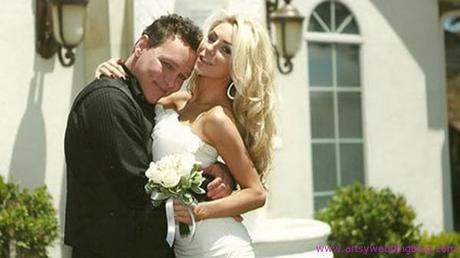 Her husband, however, pulled out all the stops to create the perfect photo opportunity in LA! He decided he was going to dress up as…his own teen bride! Okay, so his skirt was a little longer than hers and his top a little less revealing – which you would expect from a fifty one year old man who insists on dressing up as a woman. Nevertheless, Hutchison did not hold back in his quest to attract attention, slapping in thick layers of  make-up, putting on a long, trashy looking blonde wig, and even sporting a pair of pink heels!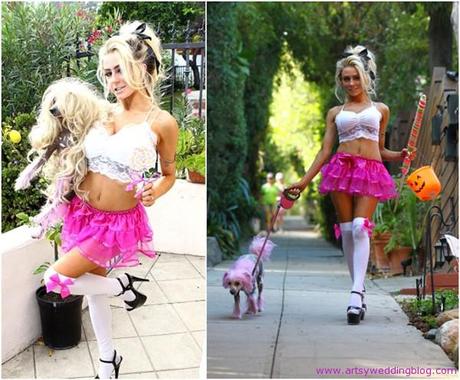 Fortunately for Courtney, her legs did look a lot better than those of her husband, whose hairy legs were on show for all to see whilst his teen bride had donned a pair of rather saucy knee high socks with pink bow detail. She finished her look with a pair of platform stripper style heels, whilst her husband finished his look by stuffing his bra and painting his nails!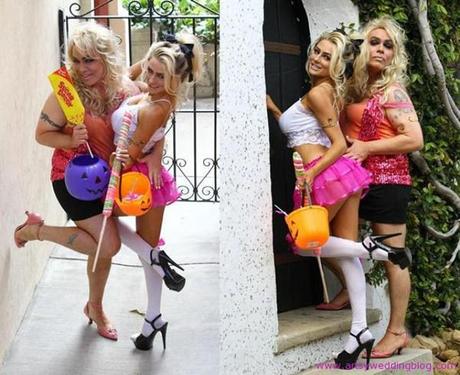 Whilst many have seen the Halloween stunt as rather disturbing, results in the couple getting quite a few less than complimentary remarks from members of the public, the pair seemed to be having fun just like every other couple that goes out for Halloween – although not many men would dare to go to those lengths to create a unique look for Halloween!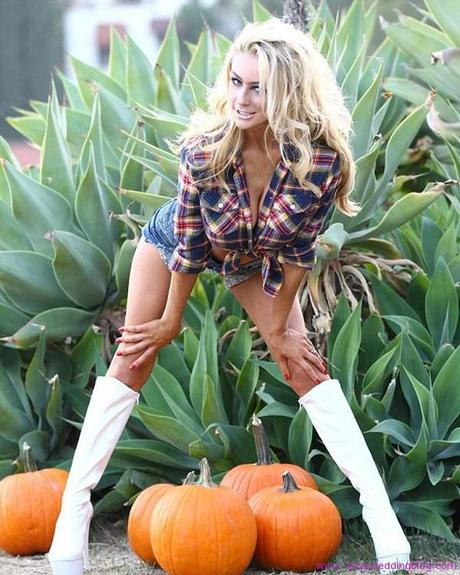 The incident is one in a long line of controversial events that seem to take place in the lives of this couple, with another recent one being Courtney getting kicked off Pumpkin Patch for her attire and behavior as well as being banned from Facebook for posting inappropriate photos of herself!