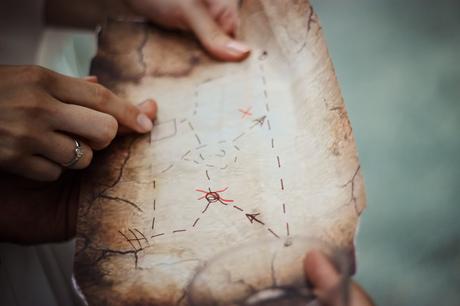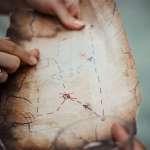 Interested in a spare $1 million? Treasure hunters gather 'round — Blackbeard's Treasure is an upcoming treasure hunt slash reality show that anyone (over the age of 16) can get in on. The Hunt for Blackbeard's Treasure is an interactive expedition in which $10 million is hidden across ten states: California, Florida, Georgia, Illinois, Michigan, New York, North Carolina, Ohio, Pennsylvania, and Texas. Here's everything you need to know about the treasure chests hidden around the U.S.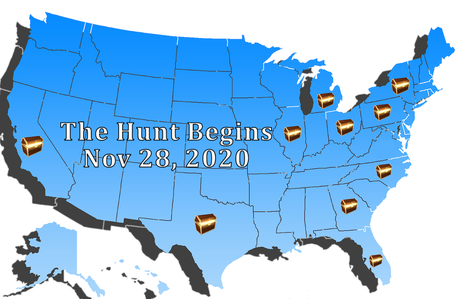 The Rules
A limited number of maps became available on the Blackbeard Treasure Hunt website on August 8th, 2020. Individuals aged 16+ can purchase the downloadable map for $49.99, and the digital map ill be immediately available.
There's one map for each state, and you are allowed to purchase a map for more than one location. The map comes with clues and riddles that you'll need to solve in order to find the treasure. The Blackbeard Treasure Hunt FAQ advises all treasure hunters to bring along their map, clues and riddles, a shovel, a flashlight, a compass, and a phone (you'll need to call as soon as you find the treasure).
Each state has a treasure chest containing $1 million. If a treasure is not found by a certain date, additional clues will be sent to participants. Lucky hunters who find their state's treasure must follow the protocol described on the Blackbeard website:
Remove the key taped to the side of the treasure chest and open it. Inside, you will find your winning loot and a phone number.
Call that number immediately upon finding the treasure.
Give your full name, the code located directly under the phone number you just called, and the code located on The Blackbeard Treasure Map.

Image Credit: Pixabay
You can purchase a map at any point in the hunting process, as long as there are still treasures to be found (you can check the status on the website).
---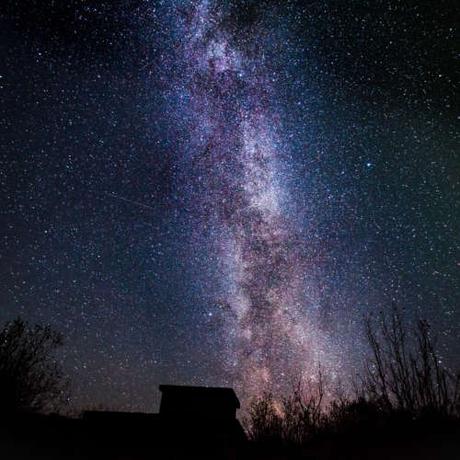 Photo Credit: Sapphire Point
Find the Best Places for Stargazing
Wanna catch some stars on your hunt for gold? View our list of the best places for stargazing.
Find the Best Places to Go Stargazing
---
Here's what you can't do:
Make copies of the map.
Share with anyone outside your treasure hunting team, distribute on social media, or anywhere in the public domain.
Resell treasure hunt clues or riddles.
Anyone who's caught breaking the rules is subject to a hefty fine and disqualification.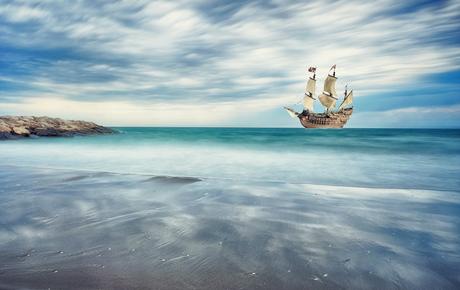 Image Credit: Pixabay
The Show
A unique aspect of Blackbeard's Treasure Hunt is their reality show. Beginning November 28, 2020 camera crews will choose teams and individual hunters and film their search for the treasure for an upcoming show: The Hunt for Blackbeard's Treasure.
If you're interested in making your TV debut, contact the company here. Happy Hunting!
Featured Image Credit: Pixabay