Unreserved public auction features large selection of landscaping equipment from The Bruce Company of Wisconsin Inc.
Ritchie Bros. Auctioneers (nyse and tsx:RBA), the world's largest industrial auctioneer, will sell hundreds of equipment items and trucks at an unreserved public auction in Madison, WI on June 5, 2012, starting at 10 a.m. Each item will be sold to the highest bidder regardless of price—without minimum bids or reserve prices. Bidders can participate in the auction in-person, online in real time at www.rbauction.com or by proxy.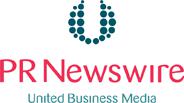 More than 200 of the equipment items featured in the auction will be sold for The Bruce Company of Wisconsin Inc. as part of a fleet reduction of their golf course and landscapeconstruction division. Equipment includes wheel loaders, crawler tractors, skid steer loaders, utility tractors, dump trucks, pickup trucks, attachments and more.
Read The Full Article Here…