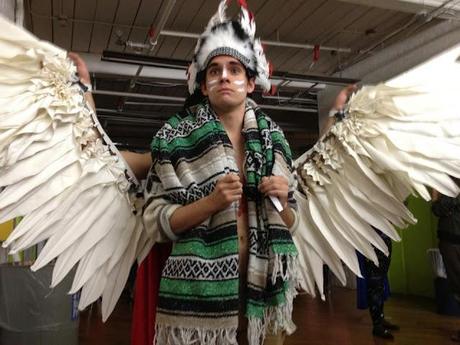 codywalzel.com
Oh dear.  It's like a bad mix of Navajo, Victoria Secrets wannabe and Vishnu. Obviously this poor guy was captioned in a down moment.  However, was he supposed to look good in this get-up?!  Is he a representation of a Native spirit or just a bad Hindu god?!
The "what the heck" look on his face is classic and says it all.  Love the extra arms behind him trying desperately to lift the lifeless wings of despair!  The sad thing about this outfit is that it's not fit for runway nor Halloween!
Verdict:  Need I say more?  Both thumbs are not only down, but shaking from my laughter.
Carol