Mankind's negative effect on the animal kingdom is hugely significant. This week, Frontier explores the extent of this impact, and the variety of reasons behind it. We've picked out a few of the more high profile categories here and will be exploring throughout the week.
Food:
Many different species suffer at the hands of our insatiable appetite. Some of those affected are well documented and very much in the public eye; whereas others are less well known. Famous examples include the vast number of sharks killed to make shark fin soup. This Chinese delicacy is often served at special occasions as a demonstration of wealth. Most estimates suggest that approximately 70 million sharks are killed every year, almost entirely for their fins. This huge figure has left shark numbers significantly reduced, with the IUCN 'Red List' of Threatened Species claiming that for the 181 species for which they have adequate data, 64% of those populations are considered "threatened" or "vulnerable". Overfishing is also very relevant to other species more recognisable to European markets, with cod just one of a number of fish under threat.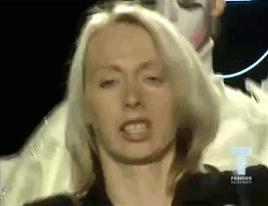 Fashion:
Despite being one of the earliest forms of clothing, the fashion world's use of animal products has long been a controversial issue. Expensive furs and skins, like the serving of shark fin soup, is considered a sign of social importance and wealth. However, its effect on the animal world is significant, with many species farmed and hunted specifically for this purpose. Big cats have historically been heavily hunted for their skins, leaving already dwindling populations in danger of extinction, such as the rare Snow Leopard.
Trophy hunting:
This contentious hobby sees a wide variety of animals killed for vast amounts of money. The attraction of taking home a souvenir from such a kill brings many wealthy tourists to the sport. The activity still remains legal in various countries due to the belief that it can have a positive effect on conservation efforts, raising significant amounts of money for governments that would otherwise destroy wildlife habitats through agriculture and livestock, as well as contributing to animal repopulation and protection programs. However, this argument is considered flawed by many. A recent study in 2010 by US lion expert Professor Craig Packer suggested that quotas for the trophy hunting of big cats in Tanzania were too high and 'unsustainable'. A wildlife coalition comprising organisations such as the International Fund for Animal Welfare (IFAW) has lately suggested that two-thirds of lions hunted for sport in the last 10-years were brought to America.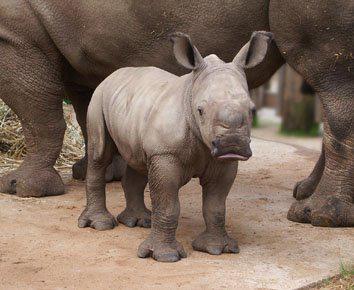 Medicine:
The World Health Organization (WHO) estimates that nearly 80% of the world's population relies on medicines derived from plant and animal products. It is therefore not surprising that the global traditional medicine business has a massively significant effect on many of the world's rarest animals. Well documented examples include China's use of tiger bones for arthritis and rhino horns in the treatment of fever. Other less critically endangered species used in medicinal treatments include the black bear, the musk deer and sea horses.
Development:
The hugely extensive category of human development encompasses many issues. Perhaps the most pressing is mankind's continued contribution to the threat of global warming which poses a very real risk to much of the planet's wildlife.