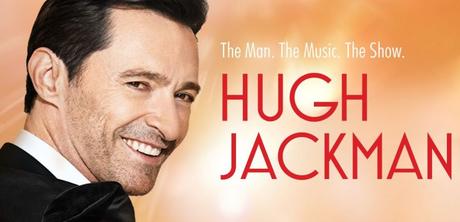 Venue: Manchester Arena
Date: Friday 24th May 2019
His show is titled "The Man. The Music. The Show." and it has everything I could have possibly hoped for and more. It was a journey and the story of his life both on and off stage/screen. All put together in such a fantastic way, with stories in-between the songs really highlighting everything that has given him the tremendous career he has had (so far). His range of acting, singing and dancing really is outstanding and this show confirms that he is the real deal.
The show really is personal going back to his childhood and moments that he now believes helped shape him for the future. I find that really fascinating and then moving towards his film career and how much X-Men and being Wolverine was his big break into that area. Something which he grew and developed so much over the years, bowing out with Logan.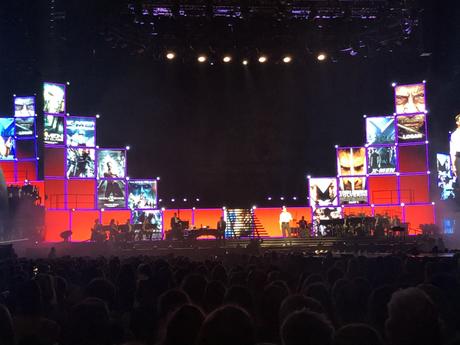 The range he has shown over the years really does mean that he has a lot of different types of fans, I was amused by the comment he made about it being a long show if you were just a fan of Wolverine. I just loved how it was a true celebration of everything he has done in his career. All put together in what can only been seen as a thank you for the support. I guess we need to be truly thankful for the popularity of The Greatest Showman as this came about after that and Hugh Jackman is truly the Greatest Showman himself and this all more than proves it.
Never did I ever think I would watch a show that had songs ranging from Carousel to AC/DC! That Thunderstruck moment was truly outstanding, especially when it was linked with my favourite type of dancing that being tap. Some of the musical numbers are breathtaking and more than deserving to be in a West End/Broadway show. We were given plenty of The Greatest Showman as well at different points, Keala Settle coming on to blow everyone away with 'This Is Me' she seriously has an amazing voice and deserves every single piece of praise. Jackman loves her and tells the story about how she was part of the workshops and got herself the part when impressing the people who were deciding if the film would be made more not!
I was personally really looking forward to the Les Mis part, I always thought Hugh Jackman more than deserved the Oscar win for his moving, emotional and hard hitting performance combining his acting and singing skills with amazing effect. I can fully understand why it is one of the longest running musicals of all time and hearing the songs in the arena was a truly special experience. Where else can you go from totally serious musical theatre songs, to flamboyant in the tribute to Peter Allen and then hard rock from AC/DC and Van Halen? I think this has made me love Hugh Jackman even more, which in all honesty I did not realise was possible!
⭐️⭐️⭐️⭐️⭐️