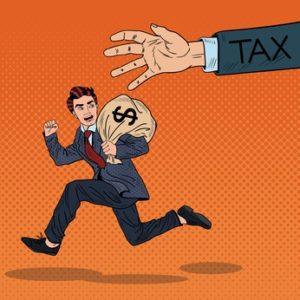 Across the globe, investigations into corruption among the most powerful and wealthiest members of society have taken the world by storm. In Brazil, there have been numerous investigations, including an impeachment of former President Dilma Rousseff and trials against former President Luiz Inácio Lula da Silva. Sitting President Michel Temer also faces corruption charges that threaten his presidency.
The rest of the world has not been immune to such scandals either. Last year, Iceland's Prime Minister stepped down amid revelations related to the famous Panama Papers. And now, in Europe, banks that have fostered a climate of tax evasion for wealthy clients are being brought to justice, including mega banks such as HSBC and UBS.
This month, HSBC Holdings plc, the largest lender in Europe, agreed to pay a 300 million euro fine to settle tax evasion charges filed against it by the French government. Investigations into the bank's procedures in 2006 and 2007 led French authorities to find the bank guilty of aiding its clients in hiding assets held in the corporation's Swiss private bank.
The settlement comes in the wake of a new law introduced in France that permits companies to reach a settlement without admitting guilt. HSBC's fine includes 158 million euros of penalty and 142 million euros of interest.
The investigations against the bank began when self-proclaimed whistleblower Herve Falciani, a former IT specialist employed by HSBC's Swiss private bank, handed the French government client account information he had stolen from the Geneva office in 2008. Falciani was sentenced to five years in prison for industrial espionage by a Swiss court in 2015.
In 2015, HSBC was ordered by a French court to pay 1 billion euros in penalty, which was later reduced to 100 million euros. HSBC's Swiss private bank has been under investigation since 2014 and has been fined 50 million euros in penalties.
Representatives of the bank have made statements to the press saying, "HSBC has publicly acknowledged historical control weaknesses at the Swiss Private Bank on a number of occasions and has taken firm steps to address them." The bank has assured the public and its investors that it has tightened its anti-money laundering controls and tax compliance procedures.
A similar case has been filed against UBS Group AG's French unit, which is being accused of tax fraud. UBS may face fines of up to 4.9 billion euros.