Trade schools used to be the entryway into the working world for the majority of people without wealthy means. And this used to be most everybody. The American middle class didn't start to emerge in a big way until the 40's and 50's. Previous to this, most Americans were either rich or poor. "Poor" doesn't mean destitute, but such families certainly wouldn't have had the money to send their kids to the equivalent of modern American universities. If they wanted their kids to have good jobs, they sent them to trade or vocational schools, or just signed them up directly with an apprenticeship. In the last couple of generations, the American economy was such that the average family had a fair amount of money to throw around. They used it to invest in sprawling new construction projects for homes to live in. They bought swimming pools, expensive cars, and other middle class status symbols. And they also sent their kids to get ever-more-expensive educations. It wouldn't be long before the growing price of education would no longer pay off in terms of good compensation on the other side of graduation.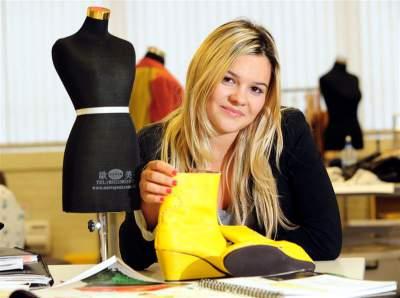 This being the case, the system was bound to lose steam. And lose steam it has, as demonstrated by the collapse of many educational institutions and the financial firms that prop them up in the past decade. Not as many families can afford to send their students to these. So they're looking for another way. Families everywhere want their kids to be educated and competitive. But they also want that education to pay off. A few can afford competitive STEM educations, intellectually and financially. But these are in the minority. Many of the rest are avoiding college at all or are reinvestigating trade schools.
In the field of beauty, cosmetology school is looking like one of the best options. Marinello Schools of Beauty are an example of an old idea whose time has come, once again. In 1903, when the first Marinello schools of beauty were founded, they were answering the same questions they are solving today. People needed practical, accessible educations, that didn't put them into debt for the rest of their lives. Marinello schools of beauty offered short duration education. They also didn't give students a lot of costs like housing and expensive books. Instead, they opened up schools in many locations, so students could get to them without having to rent housing nearby. They also focused on practical experience and training, quickly getting students set up with real work opportunities to get good at their craft.
If this sounds great, it's because this is the kind of situation that's needed today. People need work, and without accessible fields and inexpensive educations, they won't be able to find meaningful work anywhere they look. Marinello schools of beauty still provide this path into meaningful and gainful employment, giving thousands of students each year the educations they need to make a life within the field of beauty. Marinello schools of beauty are just one example of how an old model of education is showing its value once again. It's a sustainable model, one built on real world benefits to students of all ages and income levels. These students can then become part of lots of different kinds of work, all thanks to an educational system that hasn't left them financially crippled. No doubt, we'll start to see trade and vocational school become more and more relevant to the way people seek out education in the United States. It's an old idea whose time has come, one more time. If you are looking for an education that's going to pay off, consider trade or vocational training.