Rashes under breasts are a common issue faced by a number of women. It is not a serious issue and can be treated very easily. Climate, tight fitting clothes, allergies, synthetic fabrics, and infections are a few common causes of these rashes. Though it is not harmful in any sense, you must not ignore it. Not treating these rashes in the correct time may cause serious issues in future. It can lead to sores or blisters. So, if you find any redness of the skin along i=with a stinging and itching sensation, just follow these home remedies that can really help you get rid of these rashes permanently.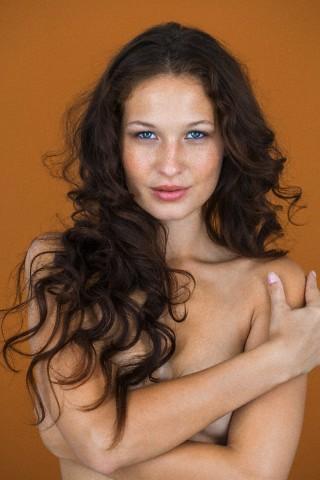 Aloe Vera for rashes under breast:
Aloe Vera is both an anti-fungal and anti-bacterial agent. It is used for treating all kinds of problems to your hair and skin. It is great for your skin, and a large number of beauty products use Aloe Vera as an ingredient. Extract some Aloe Vera gel and apply it on your breast rash. After 20 minutes, wash it off to get instant relief. Aloe Vera gel has got healing properties when freshly extracted. Your rashes are cured by it.
Basil Leaves good for breast rashes:
Basil leaves have got lots of therapeutic properties which makes it an effective remedy for rashes. Take some basil leaves and make a smooth paste using a pestle and mortar. Apply this paste on the rash and let it stay for 25 minutes. Use warm water to wash it off. The stinging sensation fades away as basil leaves give a cooling effect. You get relief instantly.
Cornstarch for rashes under breast:
Cornstarch helps prevent the tingling feeling that rashes cause. It cools these rashes and gives you relief. First, you need to take some soap and water to clean the area well. Pat it well to make it fully dry. Only after that, take some cornstarch and apply it on the rash. Let it stay for 10 minutes to show its effect. After 10 minutes, clean the area again.
Green Tea for breast rashes:
Green tea is a very useful ingredient. It can treat all kinds of fungal infections on your skin and make your skin clear and glowing. It is very good on your skin and protects it. In case your breast rash is due to fungal infection, this treatment will work really well. Take a tea bag and put in hot boiling water. Leave it for 15 minutes to steep well. After cooling down, it is ready for applying. Take a cotton ball and dip it in this solution and then rub it on your rashes. It is very effective and your rashes will start healing.
Garlic for breast rashes:
Garlic is very effective for treating fungal infections. A problem with garlic is its smell. Many people have an aversion to garlic because of its smell. But, it has got a lot of curative properties. Take some cloves of garlic and crush them to make a paste. Apply this paste on your rash and it heals the rashes. The smell will soon ward off, so that will not be an issue.
Honey for rashes under breast:
Honey has got properties that make it a great anti-bacterial and anti-fungal agent. It is very good for your skin and makes it smooth and soft along with providing protection from external agents. Most skin protection remedies use honey. Add a little honey to some lemon juice. Apply this solution on your rash and leave it on for 10 minutes. Wash it after that to get a cooling sensation. Honey treats all kinds of infections on your skin.
Ice Pack treatment for breast rashes:
For all kinds of itching and burning sensations, ice pack is the best remedy. No matter where you feel the stinging sensation, just put some ice pack to cool down the area and feel better. Same is the case for rashes. Take some soap and water and clean the area where you got the rashes. Dry it up completely and make an ice pack. Put this ice pack over your rashes for 10 minutes. You will feel better.
Lemon Juice good for breast rashes:
Lemon has got a nice fragrance and also bacteria alleviating properties. It leaves you with a clean and cool feeling. The stinging sensation due to rashes is also cured. Just take some water and add a few drops of lemon juice in to it. Wash the area well with this solution. You get a natural and citrusy fragrance. This prevents bacteria from attacking the area and gives you relief. Moreover, the process of healing is also made faster up to get rid of the rashes.
Turmeric good for breast and skin rashes :
Turmeric has been used for treating all kinds of skin problems since olden times. it is an age old remedy for any kinds of rashes, cuts or infections on your skin. In short, turmeric offers you a complete health care package. It gives you relief from the itchy sensation as it has got antiseptic and anti-inflammatory properties. As such, it can treat your breast rash very effectively. Take some turmeric and add milk to it. Make a paste and apply this paste on your rash. Leave it on for about half an hour and then wash it off. You will feel the difference immediately.
Vinegar and Baking Soda treatment:
The combination of baking soda and vinegar is very good for healing your rashes. You need to make this treatment a daily routine for a few weeks till your rashes have completely disappeared. Take a quarter of a cup of baking soda and one and a half tablespoons of vinegar. Mix both of them well to make a smooth paste. Apply this paste on your rash. After about 15 to 20 minutes, wash off to get relief. This must be done twice daily. Within a few weeks, you will find your rashes gone.
Now that you know how to treat your rashes, choose a remedy of your choice and get instant relief. In case your rash has gone too far to develop sores and other serious issues, it is better you consult your doctor. But, otherwise, these remedies are sure to treat them.