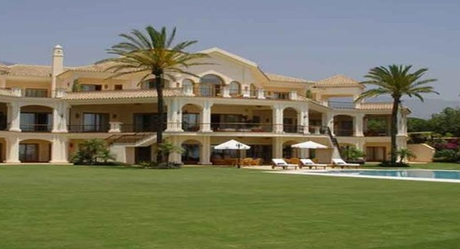 Southern Spain is hands down one of the most beautiful and sought after destinations in the world. But, how do you make your trip to Spain one of luxury? Standard hotels and tourist groups aren't going to cut it. For the real luxury traveller, the beauty of Southern Spain lies in the amenities and unknown gems the location has to offer.
Luxury Vacation Villas Beat a Hotel Any Day
Anyone can book a hotel, but the true luxury traveler stays in a vacation home or villa. Living out of a hotel room for a week can get old and cramped if you're traveling with family or a group. But a vacation villa is your home away from home. Marbella, Spain is home to some of the most gorgeous vacation villas on earth ranging from beach-front homes to sprawling luxurious estates. Marbella Rentals (www.marbellarentals.st) is one of the premier sources for luxury vacation villas in Southern Spain. Most of their properties offer private pools, balconies and some are even in close proximity overlooking golf courses.
Dining in Style Makes a Difference
Food is one of the highlights of travel and Spain has some of the best food the world has to offer. Food junkies and food snobs alike would agree that Southern Spain has some of the best choices in fine dining for those looking to truly vacation like an elite. Some of the best cuisines can be found at Pizerria Picasso in Puero Banus, Pasta da Bruno Restaurant in Marbella and the Taberna del Pintxo in Marbella and Puero Banus. All three of these choices come highly recommended by visitors of Southern Spain, but aren't all the region has to offer. Before you book your trip, it's best to plan in advance and think of what types of food you want to eat while away then research the best choices in the area. The internet is a great place to find reviews from other luxury travellers and foodies.
Who Doesn't Like Being Waited On?
As a luxury traveller, you deserve to be waited on hand and foot if you so choose. Because there's such a huge demand for luxury travel to Marbella and Southern Spain, many vacation companies and villa rental companies are willing to accommodate most requests. For example, if you book a villa through Marbella Rentals, your property rental could include access to a chef, butler and even a nanny. No expense should be spared when it comes to making your trip to Southern Spain an unforgettable, relaxing and luxury experience.
Southern Spain is a place where anything is possible. From beach excursions to golf, shopping and just relaxing at a beach-front bar, it's a great place to satisfy all of your hearts desires for one of the most luxurious vacations imaginable.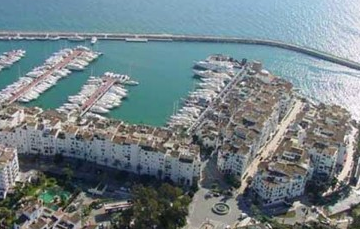 Marbella Port photo