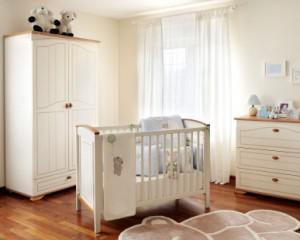 Most women who are tasked with throwing a baby shower will run right out for polyurethane balloons, non-recyclable plastic food service and utensils, and fresh-cut flowers.  But if the mother-to-be that you're throwing the shower for is dedicated to reducing her carbon footprint and living green, then perhaps you should take that into consideration when planning the party.  And with eco-friendly baby showers becoming a common theme these days, you might be surprised by all of the green solutions you can find.  Here are just a few ideas to get you on your way to planning a fabulous baby shower that also gives the gift of a bright future to the coming child.
The best place to start is with the baby shower invitations, and there are tons of ways to go green when it comes to informing people of the date and location.  You can start by using 100% PCW recycled paper and printing with soy-based inks (if you have trouble finding these items on your own, look online for vendors who offer the goods and services).  You can even find seeded paper that will grow flowers when put into a pot with some soil.  But if you really want to do more for the environment, skip the paper altogether (not to mention the gas-guzzling transportation needed to get it where it's going) and opt for Evites.  Just about everyone has email these days and the electricity needed to read and respond to your invite doesn't even come close to what is needed for snail mail.
Next you'll need to think about food and decorations.  If you want to provide an eco-friendly buffet, find a restaurant that uses locally grown, organic items and contract them to cater the event.  Or if you want to do it yourself, think about creating vegetarian dishes and do the shopping at your farmers market instead of the grocery store.  You'll get fresh (and often organic) produce for less cost and you'll be supporting local growers (instead of companies that pollute the air with greenhouse gases to transport food across the country).  Serve it up with recycled paper products and plastic cups made from biodegradable corn.  And when it comes to decorations, forget about buying balloons, streamers, and fresh-cut flowers.  Instead, get crafty by creating a garden of paper flowers (from leftover magazines or recycled paper attached to pipe cleaners) or hanging paper-crane mobiles around the room.
Finally, you'll have to address games and favors.  If you're going to do a "guess the number of diapers" (in a bin) game, fill it with cloth diapers for the mom to be (she's going to need quite a few).  Or skip prop-heavy games and do questionnaires like "How well do you know the mom?" and "baby trivia".  As for party favors, forego the regular fare (bath products, nail polish, candles, etc.) and give out gift cards instead (double the green by choosing eco-friendly or environmentally active shops to get the cards from).  Or if you prefer to give material items, hand out potted flowers to each guest; they'll all go home happy with that one!