Is your business social media unruly, ignored or scary?
Take important business minded social media management steps right now — today to bring your business social media back in line to the original goals you set up. Rolling dice and taking a chance is okay, make yours an informed gamble.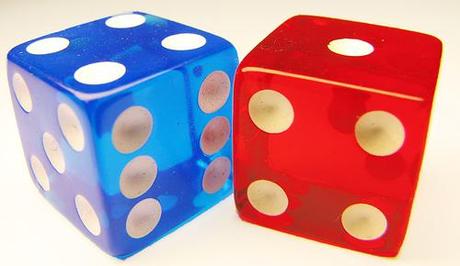 fdecomite via
Compfight
Business savvy, responsible social media management steps and shortcuts you can take care of right now:
Update your business company profile with a photo,  phone number and address
Feature business awards, certifications, testimonials, what customers say about you — use a direct quote if you can
Get product and service pricing on your social network sites, in a narrative or call to action such as call me for a quote at 555.555.5555 place your obvious phone number right there
Tell your customers about your social media outreach after you've read it twice and seen it on many browsers IE, FireFox, Safari, Chrome, and two mobile phones
Delete all spam from your comments and posts
Monitor all business social profiles, delegate the task to someone with good business and common sense
Set up a weekly posting calendar, schedule posts in advance of sales
Strive to post two to three times per week on social networks, share news, tips and suggestions, give great advice
Read the competitors social media profiles at least weekly
Respond to comments as soon as they're seen.  Say thank you, please and you are welcome to compliments
Respond to negative comments immediately. Respond with a simple sentence such as "let's see what we can do to help resolve this, please contact (email address or phone number)"
Followup comments received by providing comments of your own
Seek engagement of customers by asking questions such as "Have your heard…", "Did you know that…", ask about the readers opinion, strive to receive feedback
Hire an experienced, social media manager with business experience just like me ↑ to see my Packages and Pricing Page CLICK HERE
Stop allowing business social media to be unruly, ignored or feared today CLICK HERE.