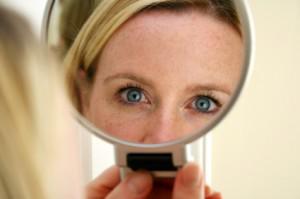 Taking care of your skin while you're on the road can be extremely difficult, especially if you plan on traveling to a country that has a much warmer climate than you're used to. Not only that, whenever your regular eating and sleeping patterns are interrupted it can actually make your skin and face look more dry and tired than they actually are.
If you're currently planning a trip in the near future and you're worried about keeping up with the maintenance of your skin, here are four tips on how you can take care of your skin while travelling:
1. Keep up with your regular routine
One of the most important steps you can take in order to protect your skin while traveling is to make sure you wash, exfoliate and moisturize on a daily basis, or perhaps even twice a day.  This can be difficult due to the fact that you may be in a rush in the morning to get somewhere, or if you share a bathroom with ten other people in a hostel.
Nevertheless, it is extremely important for you to make sure you give yourself at least ten minutes each to keep up with your regular skin routine, even if you have to pack all of your essentials with you in a handbag or a day bag while you're traveling. You may even have to resort to washing your face at an airport or another public bathroom, but desperate times call for desperate measures.
2. Watch what you eat
When you're on the road the need has never been so great to make sure that every single item of food you put into your body is healthy and nutritious as nutritional foods are not only good for your body, but your skin as well.
Try to avoid salty or fried foods as they can also dry out your skin, and try to avoid salt as much as possible as well.
3. Wear sunscreen
This of course depends on what country you are traveling to, but applying sunscreen to your face and even hands on a daily basis will help protect your skin from getting any sun damage and even reduce the risk of you getting wrinkles at an earlier age as well.
You could also try looking for a moisturizer that has the ingredient sodium hylauronate, which is a binding humectant that locks moisture into your skin.
4. Drink lots of water
This point may seem fairly obvious, but it can't be stressed enough. Nearly every organ in your body as well as your skin depends on water in order to function properly. Because of this you must make sure to drink enough water on a daily basis rather than rely on coffee, soda and alcohol throughout the day.
And if you're going to be traveling by air be aware of the fact that the recirculating air on the airplane can actually dry out your skin, so if you're going to be flying for a long period of time try to drink about 8 oz. of water for each hour you are up in the air.
Born and raised in North Carolina, Heather Green has worked as a fashion and beauty consultant as well as freelancing for various wedding, fashion, and health publications. She currently acts as the resident blogger for Online Nursing Degrees where she's been researching online RN programs as well as nursing administration programs.