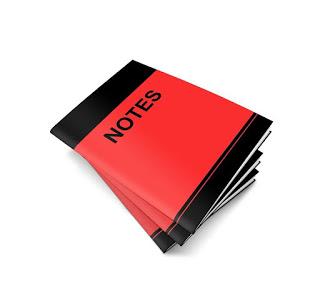 The world's population is projected to hit over 9 billion people by the year 2050. Of this numbers, new births and young people will make up over 70 percent by demography. What this means is that as younger people exist, the need to build more schools and educational institutions will also increase.
This demand will also correspond to an increase in the demand for books in the form of textbooks/instructional materials and notebooks for students and pupils.
Even with the proliferation of e-learning platforms and processes, with many advocating for a 'paperless' society, physical books have historical and present-day significance as a repository of knowledge and information.
Starting a Note-book manufacturing business/facility will allow you to tap into the educational value chain. The demand for notebooks usually peaks in the months before the resumption of a new school year. Depending on the country, such a period is anywhere between June to August. There will also be periods in between where there will be spikes in demand for notebooks as well.
An overview of the notebook manufacturing process will serve you in good stead. The technology behind Notebook manufacturing is referred to as Paper Converting Technology, which is based on flexographic printing. The flexographic printing process involves the following stages:
Unbundling of paper reel/rolls.
Flexographic printing (printing with two or more colors as desired)
Cross-cutting with overlapping on the paper rolls.
Sheet collation, counting, and stacking.
Cover feeding for two modes of printing (pre-printed or flexographic).
Stitching of wires and folding the processed realms.
Cutting, trimming and shaping off of long edges.
Packaging the finished products
As is customary with starting any business, you must take the following steps in order to enter the sector fully prepared:
1.Intern at an Existing Notebook Manufacturing Venture

This period will expose you to the actual working of the processes involved in Notebook manufacturing. You will get accustomed to sourcing for the best grades in paper pulp, have proficient knowledge on the various machinery needed for the manufacturing process, have a good grasp material management/inventory, shore up on your knowledge on financial administration and engagement of staff amongst other important issues.
You will acquire the necessary experience and conditioning required to successfully run a Notebook manufacturing facility, without having to invest any funds yet.
2.Conduct Research and Draw up a Feasibility Report

The benefits you will derive from drawing up a feasibility report include gathering information about your target market and ascertaining what modalities will work best for the facility in your desired location. The market for Notebook manufacturing is very competitive, especially considering that a good number of countries depend on imports to augment local supply.
In addition, a well-structured feasibility report opens up your business to the possibility of receiving funding from financial institutions and angel investors.
3.Establish and Secure your Supply Base

Your Notebook manufacturing business will thrive and post healthy returns, once you can secure a reliable supplier of the base material for the process: paper pulp.
One of the more important considerations you will have to make is whether you will go for the imported variety or utilize locally produced pulp. The cost of the material, as well as the quality from both sources, will guide your decision.
In addition, and depending on your negotiation skills, you can also cultivate an understanding with your suppliers as regards receiving raw material on a credit basis, for payment to be made at a later date.
4.Acquire Suitable Space and Required Machinery

The needed machinery for the typical Notebook manufacturing facility includes the following: Disc ruling machines, Paper cutting machine, Book stitching machines, Bundle/box strapping machine, shrink wrapping systems/machines. You could go for either new or fairly used versions.
You will also require the services of a plant design engineer to help you draw up an efficient arrangement for the machinery.  The location of your venture should be close to either the source of your raw material or to your target market. The final decision will be based on the opportunity costs inherent in choosing one of the options.
5.Engage Competent Hands and have an Effective Inventory System

Your manpower needs will be a mixture of both skilled and unskilled staff. You will have to choose competent individuals, who will help you achieve a smooth and efficient production process.
Staff selection is a process that will warrant your time and undivided attention so that you can select individuals based on competence and skill sets required for the production process.
Your inventory for both raw materials and finished products must be structured in such a way to reflect the nature of your business. Your inventory management system should guard against wastage in every step of the production process.  The finished products must also meet with the minimum standards for quality.
Reading through this post is one first step towards your goal. Taking action is the most important step you need to take to achieve your goal. Don't wait for everything to be perfect before going for this project. Start small by taking small step towards getting started.
Do your research in your country and draw out a perfect plan for the business and go for it.