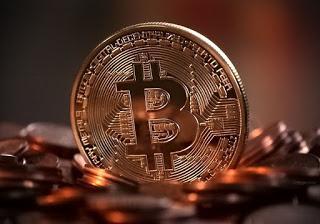 It is no more news that almost every online entrepreneur is now converting their hard earned money into bitcoin. The trend has moved so far that most top online retail stores now pay and accept bitcoin as means of payment.
It was truly stated that bitcoin is the future currency and everybody is trying to take part of this movement. Presently, the price of bitcoin has increased. According the how the currency behaves, it value increases every 24 hours. This is the reason most people are hurriedly trying to cash in before the price becomes too high for them to buy.
There are two ways of making money in the bitcoin market. One include investing your cash in bitcoin that has been mined, that is, turning your currency to bitcoin currency. With this, you can now have a bitcoin wallet just like your normal bank account. 
Another way includes mining the bitcoin yourself.If you really enjoy working from home and you really want to hit 6 figure this year, I will suggest you learn how to mine bitcoin. Though, mining bitcoin is not that easy. But with determination, you can make it because others are doing it and making good cash from it.
If you are interested in mining bitcoin, then you have two options to follow. You can choose to mine a block of bitcoins from a computer or you can choose join to a pool.
The Bitcoin network compensates bitcoin miners for their effort by releasing bitcoin to those who contribute the needed computational power. This comes in the form of both newly issued bitcoins and from the transaction fees included in the transactions validated when mining bitcoins. The more computing power you contribute then the greater your share of the reward.
Now, here are what you need to know to become a bitcoin miner and start your own mining business from the comfort of your home.
1.Get Necessary Information
The first step to starting bitcoin mining is to first get all needed information you need to know about bitcoin mining. Read blog post, download free eBooks on the subject. You can also watch videos on YouTube.
Get yourself soak with necessary information before you venture into the business. You need to first find out if bitcoin mining is even profitable and worth your time and investment.
Please, do not miss this step as it is what guaranty if you really want to go into the business.2.Get a Bitcoin Mining Hardware and Software
In the early days of bitcoin mining, it was possible to start mining bitcoin with just a computer CPU or a high-speed video processor card. Today, it is no longer possible. As more and more miners come on board with new mining software which makes it difficult to easily mine bitcoin.
Bitcoin mining with anything less will consume more in electricity than you are likely to earn. It's essential to mine bitcoins with the best bitcoin mining hardware and software built specifically for that purpose. Several companies offer excellent systems built specifically for bitcoin mining.
Make sure to go over our different bitcoin mining hardware reviews to understand which miner is best for you. It is advisable you use the demo version so that you will be able to understand how it operates before starting the real deal.
3.Get a Bitcoin Wallet
The next step for you is to get a bitcoin wallet where your bitcoins will be stored. Bitcoins are sent to your Bitcoin wallet by using a unique address that only belongs to you.
There are several bitcoin wallets available online. You have to choose a wallet that can allow you to save your bitcoins, sell it, and also be used as a means of payment. Be very careful not to fall for bitcoin wallet scams.
Presently, there are many website claiming bitcoins wallet site where you can open with them and start saving your bitcoins. First read about them in review sites and ask existing users before you open bitcoin wallet with any website. It is very hard to tell which is fake.
4.Join a Bitcoin Mining Pool
Now that you have a wallet you are probably ready to go, but if you actually want to make Bitcoin (money), you probably need to join a mining pool and register your wallet with them.
Bitcoin mining pools are groups of bitcoin miners working together to solve a block and share in its rewards. Without a Bitcoin mining pool, you might mine bitcoins for months before you can get return on your investment or never earn any bitcoins.
The reason you shouldn't go it alone is that Bitcoins are awarded in blocks, usually 12.5 at a time, and unless you get extremely lucky, you will not be getting any of those coins.It's far more convenient to share the work and split the reward with a much larger group of Bitcoin miners.
You will make more consistent amount of bitcoins from a pool into your wallet (you have to register your wallet with the pool you join) than when you go alone.
5.Start Mining
Once you have successfully join a mining pool and have registered your bitcoin wallet with them so that you can be receiving your bitcoin, you are now ready to go. Connect your miner to a power outlet and fire it up. Make sure to connect it also to your computer (usually via USB) and open up your mining software. The first thing you'll need to do is to enter your mining pool, username and password.
If you must have played with the demo version I advised earlier, you are likely not to encounter any serious challenge while mining bitcoins.