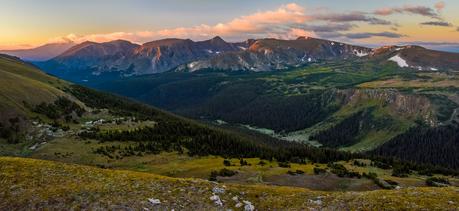 With its State Capitol building and Major League Baseball stadium, Denver features the kind of sights you would expect from a contemporary city. But even its high-rise skyline is dwarfed by the spectacular Rocky Mountains, which loom large in the distance.
This is what makes Denver so unique, as few cities in the US manage to combine the attractive trappings of modernity with the country's great outdoors quite so well. 
But what is there to see and do for those staying at hotels in Denver for a 
break away
? Well, here is how to spend 24 hours in and around the city.
Start with a spicy breakfast
To kick-start your day, head to Tamales by La Casita for the best Mexican breakfast in the city, or maybe even the whole state. Located in a neighbourhood commonly called Highlands, which is home to a large Mexican community, the spicy tamales found here will perk you up for the day ahead.
Take a mid-morning lesson in the art of cooking Denver-style
Not your typical tourist activity, but at the Boulder grocery store just 30 minutes outside of the city, you can take a 2-hour long "Unusual Cuts" class, where you will breakdown, prepare, and cook half a pig.
Re-fuel with a gourmet hot dog
If you haven't lost your appetite for pork after learning how it's prepared and cooked, then make your way to Biker Jim's for a gourmet hot dog. Thankfully, there are other more exotic meat options available such as reindeer, elk, wild boar and even rattlesnake. The toppings are equally as unique and feature charred cauliflower and fried green tomatoes among others.
Spend the afternoon getting closer to nature
If you want to work off your lunch, then there are several hiking opportunities amid the dramatic terrain that surrounds Denver. However, those that would prefer to take things a little easier may want to head to the Poudre Rivar
, where you can gently float downstream on a rubber ring. Just remember that when the water is high, you could be in for a rough ride.
Dine at one of Denver's best restaurants
At the end of such an action-packed day, you will definitely need some
comforting sustenance
. Fans of Asian cuisine can choose between ChoLon Modern Asian Bistro and Vietnam Grill, while seafood lovers will be pleased to hear that Jax Fish House & Oyster Bar has a superb variety of fresh options on offer, despite the fact Colorado is a landlocked state.
You might be going from one side of the city to another with this itinerary, but it just goes to show what superb attractions and activities Denver has to offer.
(Photo by Andrew E. Russell [25949441@N02] 
via Flickr)
Article written by Roxanne