The blog post has possible methods on how to show hidden files and folders in Windows 10. Lots of users were asking for this tutorial. So your wait is over 🙂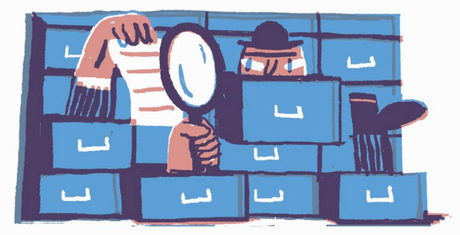 Image – lifewire.com
With default settings, Microsoft decided not to show protected files and folders in Windows 10 File Explorer. These files and folders have hidden attribute and due to this reason whenever you launch File Explorer, you find these files and folders.
Show Hidden Files and Folders in Windows 10
Sometimes you want to access these files and folders so that you can get most out of it. Fortunately, it is possible and here's how you can do it:
Using File Explorer
Launch File Explorer and then switch to View tab available on the Ribbon.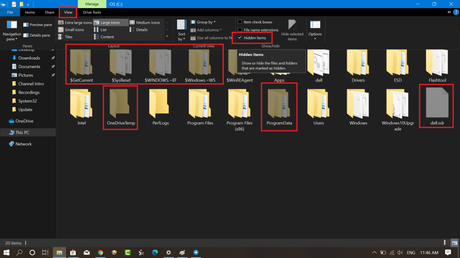 Next, you need to check the box for Hidden items. All the hidden files and folders will have a faded effect similar to one when you cut any file.
Using Settings App
Launch the Settings app and then head over to Update & Security > For Developers (On the left side)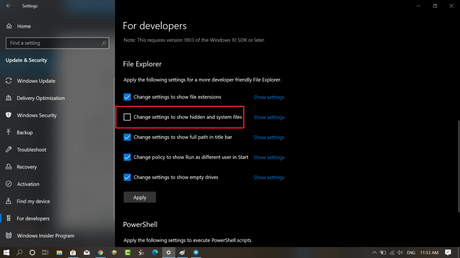 On the right side, head over to the 'File Explorer' section and then check the box for "Change settings to Show hidden and system files."
In no seconds, all the hidden files and folders will start appearing in the File Explorer.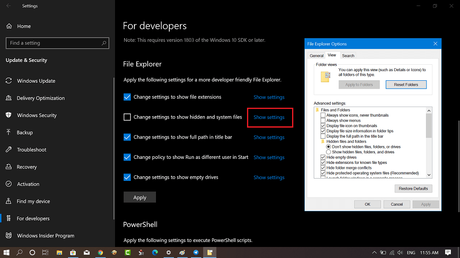 You can also click on Show Settings link to launch the 'File Explorer Options' window. Here, you will find advanced options which you can enable and disable according to your requirements.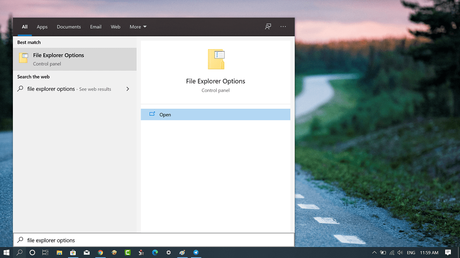 Alternatively, you can also search File Explorer Options in the start menu search bar to open the same window. Here, switch to the View tab for getting the same options.