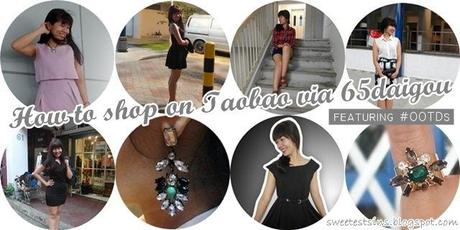 Believe a not, I haven't bought from Taobao prior to this. I know, you might be thinking how is that possible? Especially when my family and friends are constantly talking about their latest buys from Taobao.
I remember asking a friend where she got her dress from and she went like, "Taobao!" My immediate reaction was, "What?! You mean Taobao has got something like that?" FYI, it was like an ASOS inspired dress. During Xuan & Ye's wedding, when I commented that the guestbook was really cute, Li Xuan's sister, Li Bing told me that its from Taobao. And the other day when I was over at Grandpa's, my cousin, Ebony was like, "
Jie
, let me show you my rainbow loom from Taobao." She was wearing a pair of shorts which appealed to me and guess what? Its from Taobao too! She even got my birthday present - a bluetooth enabled iOS and android compatible camera remote control from Taobao!
How to buy from Taobao using 65daigou
First, you will have to sign up for a
65daigou
account before you can start to add items to your cart.
1) Go to
taobao.com
and shop for the items that you are interested in and copy the URL circled in red below.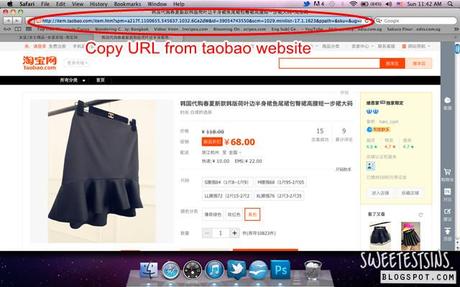 2) Paste the URL into the blank field in
65daigou.com
website circled in red below and click on EZ- BUY.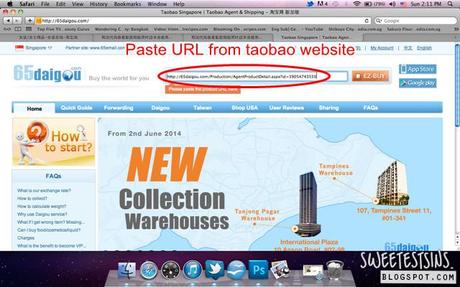 3) Select the color, size, warehouse to ship to (either Shanghai or Guangzhou) and shipping method (Express Air, Economy Air, Special Air and Sea)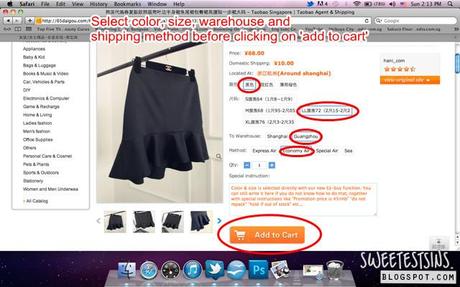 One of the top reasons why most of us love online shopping is probably because we get to save more apart from the huge variety that is available compared to brick and mortar stores. Hence, I'm gonna let you in on how to save when shopping on Taobao or rather, how to get the item at the lowest possible price.
Did you know that Taobao has a function that allows you to search for the same or similar design?
Shopping tip #1:
Save more when you search Taobao for the same design (找同款). Thereafter, you can compare the same item offered by different sellers at different prices.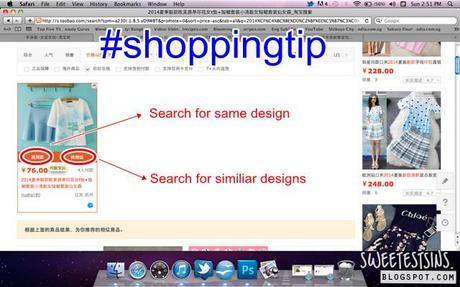 Shopping tip #2:
Selecting the lowest priced item doesn't mean it is the cheapest as it might have the lowest price but higher domestic shipping fee which makes it more expensive.
Hence, you need to take into consideration the domestic shipping fee which is determined by distance of the seller's location to the warehouse selected.
4) After adding the items to the cart, proceed by clicking 'check out' circled in red.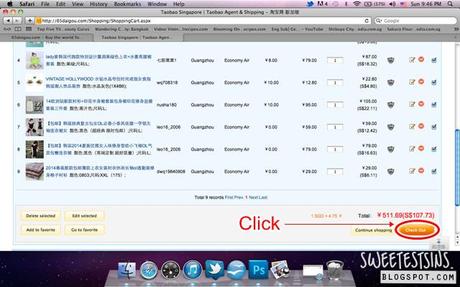 5) There will be a small pop-up window that states the no. of orders submitted, shipping method (I chose Economy Air) as well as the warehouse selected. Click on submit to proceed.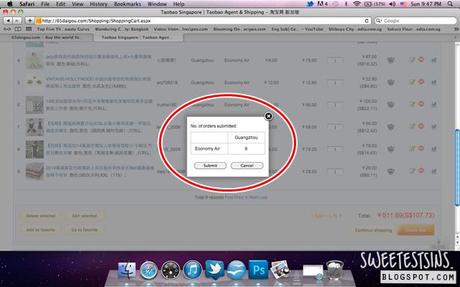 6) Click on 'Pay Now' to proceed.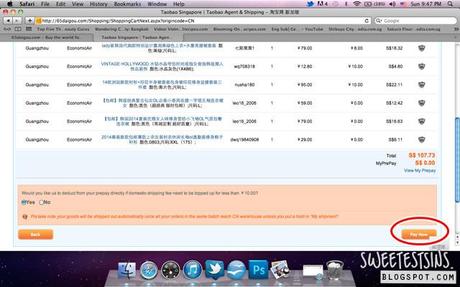 7) There are a few options (Internet Banking, ATM transfer, Credit Card and PayPal) to top up your prepay. I chose Internet Banking as it is very convenient.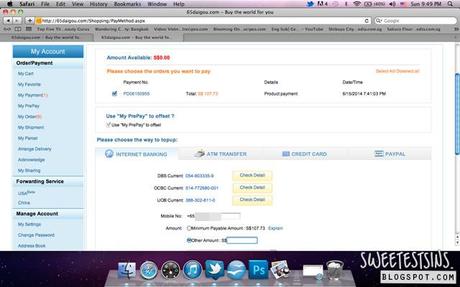 8) After the bank transfer, key in the transaction number before clicking 'confirm and submit'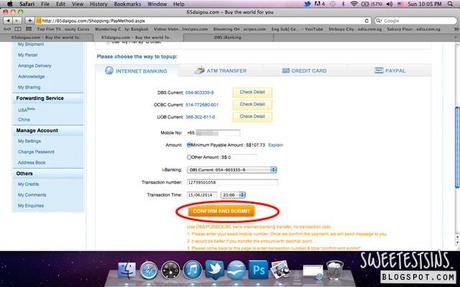 9) To check on the status of your parcel, click on 'My Parcel'.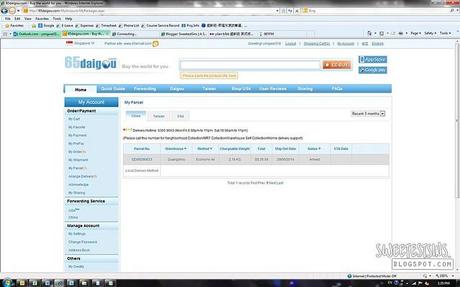 10) When the parcel arrive in Singapore, you will receive an email from 65daigou to arrange delivery or collection. I opted for collection because I could get my items faster compared to delivery.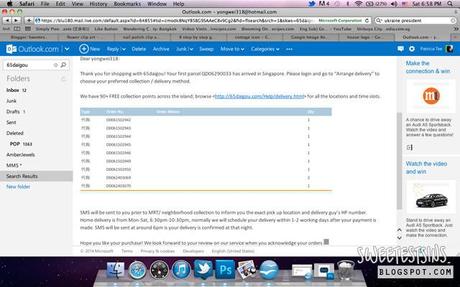 11) You will receive a confirmation SMS for your collection at designated MRT station.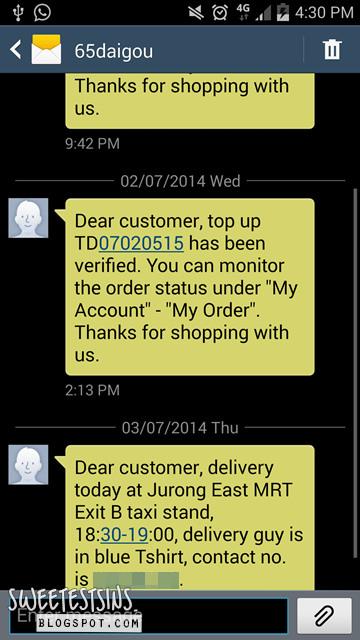 65daigou MRT pickup location (Jurong East)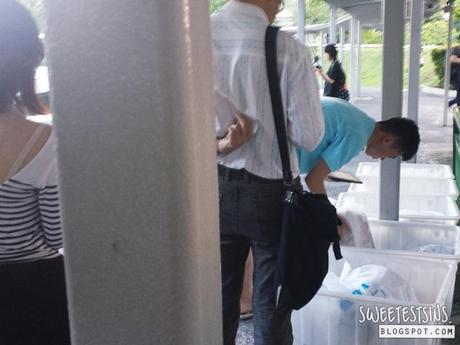 65daigou pickup location Jurong East MRT
There are several MRT/neighbourhood pickup location. The days and time of pickup varies for each. I opted for pickup at Jurong East MRT Exit B taxi stand. The exact location of the pickup is on the right hand side of the taxi stand which you can identify by the white plastic containers placed on the floor.  You can spot the delivery guy in blue.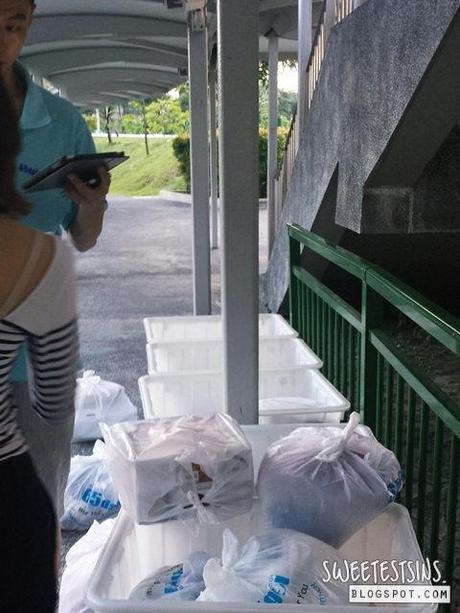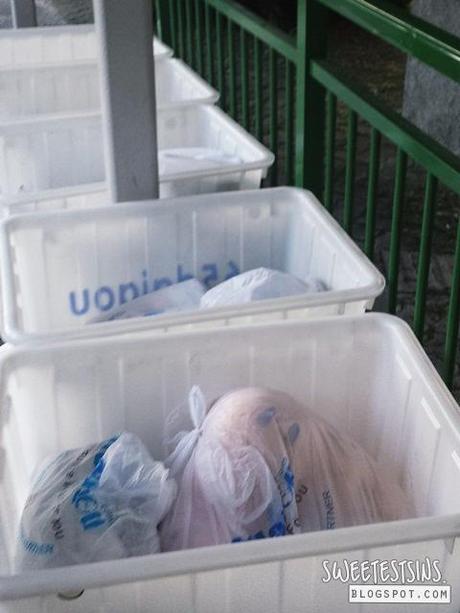 A simple handphone number verification will be done and the delivery guy will pass you your 65daigou order and you will be asked to check against your userid to make sure its the right order. 
Ta-dah! Here's my 65daigou Taobao order which weighed 2.18kg!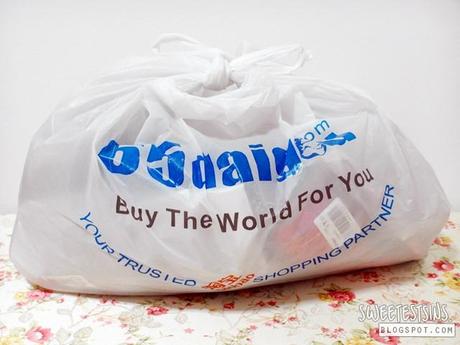 My 65daigou Taobao haul
Let's see what we have got in there.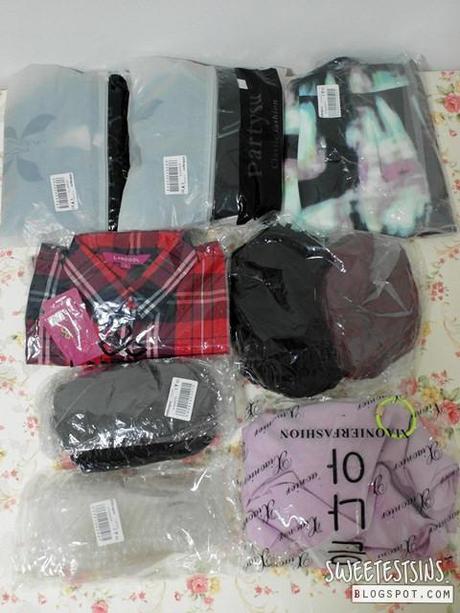 65daigou Taobao items
4 dresses2 tops1 shirt1 top & skirt set a ringa pair of earrings
I like how the accessories I got is packed with layers of bubble wrap so that it won't be scratched or damaged during shipping or delivery.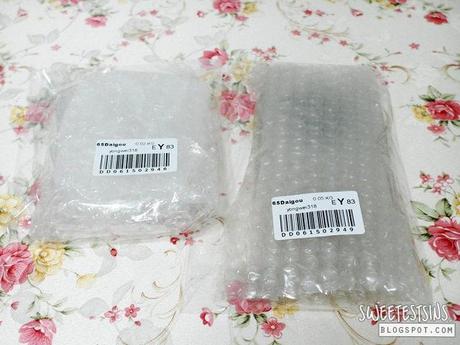 Why buy from 65daigou?65daigou repacks your bulky purchases before consolidating them into a single parcel. By doing so, it decrease the parcel's volume and thus resulting in lower shipping costs. 
To make things more interesting, I have put together a series of OOTDs featuring the items that I got from Taobao. 
This sums up my week in Taobao (literally). 
Monday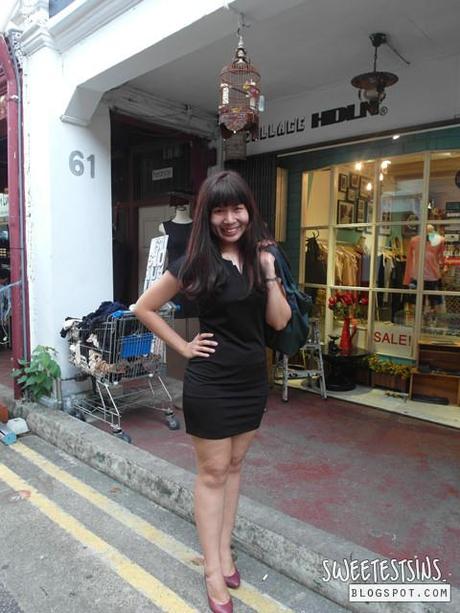 韩国2014夏装优雅女人味修身雪纺小飞袖OL气质包臀连衣裙SGD 12.42 (¥59.00)
excl. shipping
SGD 15.11
incl shipping
Tuesday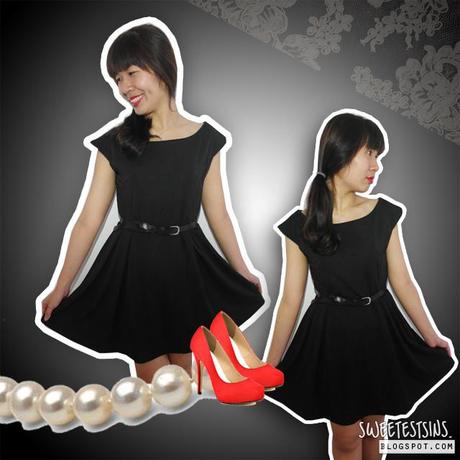 韩版经典复古仙女OL必备小香风收腰一字领无袖连衣裙女
SGD 12.42 (¥59.00)
excl. shipping
SGD 15.11 
incl shipping
Wednesday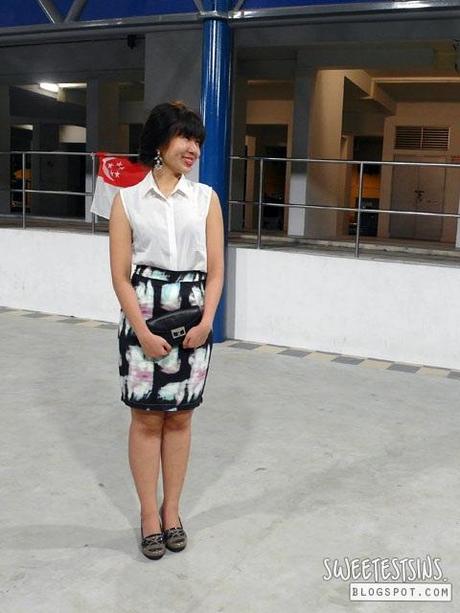 欧洲站新款衬衫+印花半身裙套装包身裙印花修身显瘦套装三件套

SGD 22.11 (¥

105.00) 
excl. shipping
SGD 24.80
incl shipping
Thursday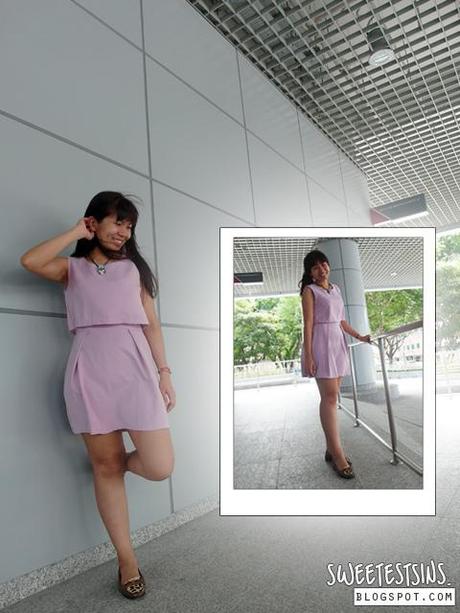 夏季新款韩版女装修身气质甜美小清新无袖假两件糖果色连衣裙
SGD 9.68 (¥46.00) 
excl. shipping
SGD 12.37
incl shipping
Friday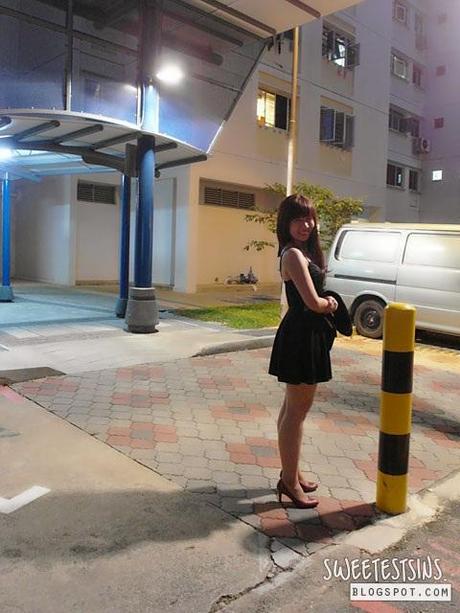 夏装新款马卡龙性感韩国东大门V领吊带裙亮色修身大摆连衣裙
SGD 12.22 (¥58.00) ex
cl. shipping
SGD 14.91
incl shipping
Saturday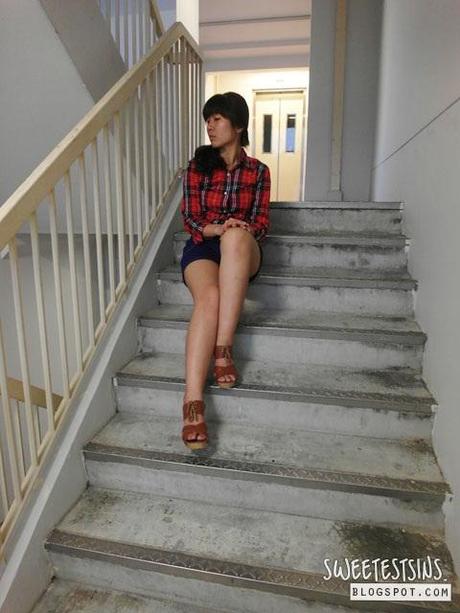 春装新款包邮薄款上衣女装衬衣休闲长袖ol通勤装修身格子衬衫
SGD 6.11 (¥29.00) 
ex
cl. shipping
SGD 8.80 incl shipping
Sunday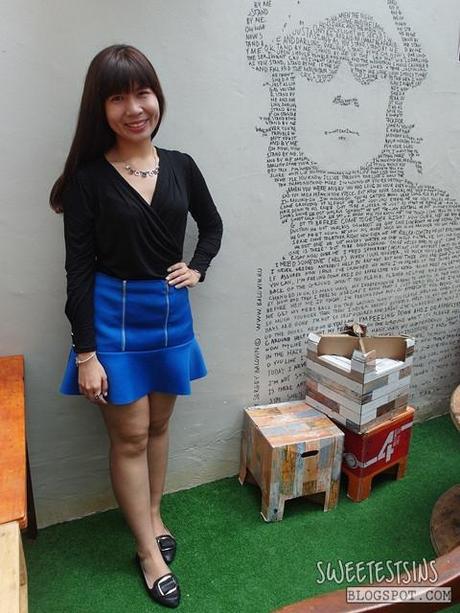 打底衫女长袖交叉V领修身显瘦打底t恤通勤大码上衣韩版春装新款
SGD 8.01 (¥38.00) 
ex
cl. shipping
SGD 10.70
incl shipping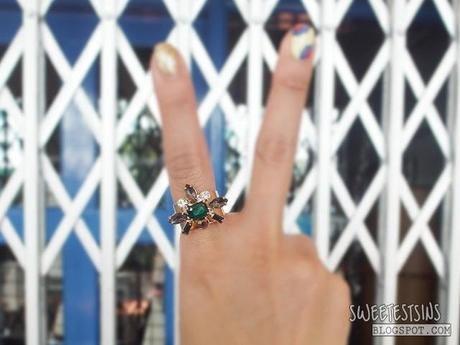 VINTAGE HOLLYWOOD 水钻水晶夸张时尚戒指女食指韩版潮人饰品装饰
SGD 4.80 (

¥

22.80) 
ex
cl. shipping
SGD 7.49 
ex
cl. shipping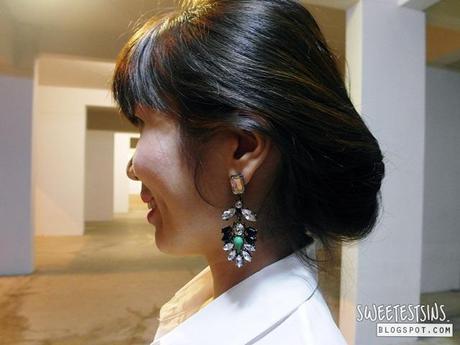 女人饰界 欧美时尚饰品批发厂家直销 复古宝石宴会女式耳环耳钉
SGD 
3.98 (

¥

18.89) 
ex
cl. shipping
SGD 6.67
ex
cl. shipping
After checking out my buys from Taobao via 65daigou, I'm sure most of you can't wait to surf Taobao for good bargains, no? 
Before you do so, I'm sure most of you would have questions such as,
"How long does it take for Taobao via 65daigou order take to arrive in Singapore?", "How much is Taobao via 65daigou shipping cost?" or "How much is Taobao via 65daigou agent fee?"
Duration of 65daigou Taobao order
Date Status
15 Jun   Order placed
19 Jun Most orders arrive in Guangzhou warehouse
22 Jun  2 orders cancelled due to item out of stock and seller not contactable 
24 Jun 2nd order placed 
28 Jun 2nd order items arrive in Guangzhou website
29 Jun Parcel ship out from Guangzhou
2 Jul Order from 65daigou arrived in Singapore
3 Jul MRT Collection
From ordering to shipping, my 65daigou Taobao haul took 18 days. The duration could have been shorter, about 11 days instead if not for the fact that two of my orders were cancelled.
65daigou Taobao shipping and agent fee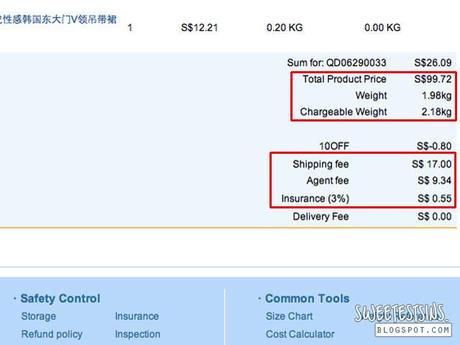 Total product price  SGD 99.72
Weight 1.98kg

Chargeable weight 2.18kg
Shipping fee SGD 17.00

Agent fee SGD 9.34
Insurance SGD 0.55
I paid SGD 26.89 for shipping fee (Economy Air), agent fee and insurance for a total of 10 items. If you do the Maths, this works out to about
SGD 2.69 per item
.
Feeling tempted by my haul already? Head over to 65daigou and start shopping now!
65daigou website
65daigou Facebook
65daigou Instagram
--------------------
CONNECT WITH
--------------------
SWEETESTSINS