A new extension is available for the Microsoft Edge Chromium browser using which users can customize the New Tab Page background.
Microsoft Edge browser doesn't offer a setting using which users can add custom background to New Tab Page. As of writing this blog post, the personalize menu for New Tab in Edge Chromium is limited to Layout, Quick Links, Image of the day and other content settings.
The default background in the New Tab of Edge Chromium is the daily image of Bing if enabled in the personalization menu. Some users might be looking for a way to set the custom background in the New Tab Page. I was personally looking for this from day one.
Google Chrome already has the same feature in the new customize menu for New Tab Page. Fortunately, Edge Chromium users can also add the same functionality using a new extension available on the Edge addons store.
Clear New Tab is a handy extension using which you can set customize the background in New Tab Page in Edge Chromium. But there's a lot more which you can do with this extension. Let's learn how to use it:
Set Custom Background or Video in Edge Chromium New Tab Page
Download and install the Clear New Tab extension to Edge Chromium from Edge Addons store. Learn how to install extension from Edge Addons Store.
After installing the extension, you will be redirected to the Clear New Tab settings page. Here, you need to head over to the 'Background Upload' section available on the top left side.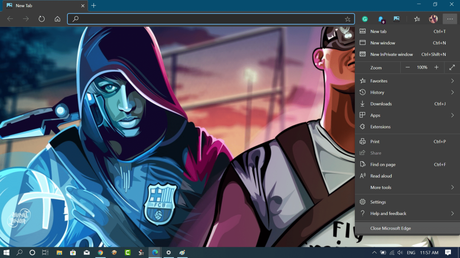 Now, click on the Browse link and select custom background or image, video, gif and in no second it will set as the default background for New Tab Page.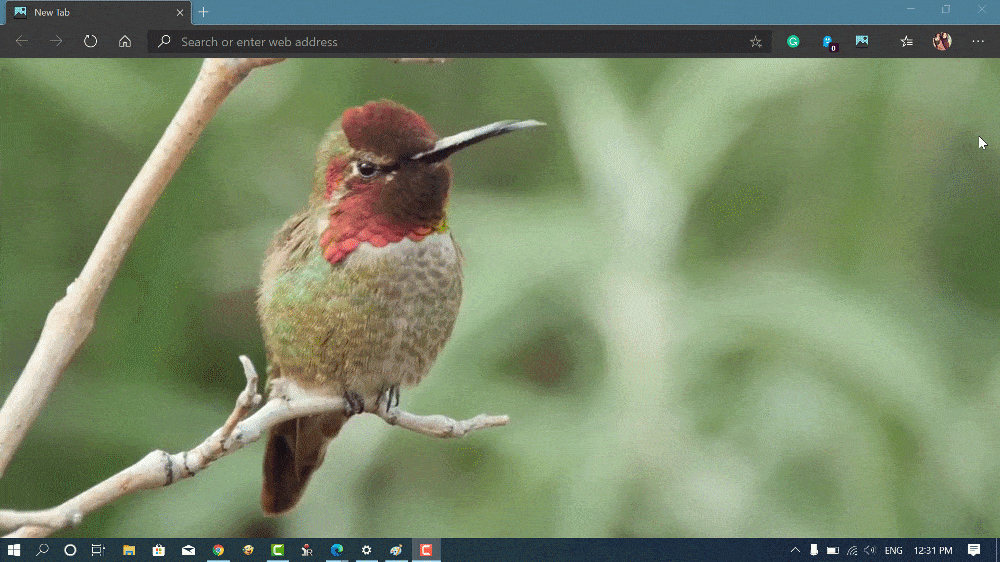 Note – Doing this will over the Edge Chromium default settings and remove the search bar and other elements available on the New Tab Page.
The same section also offers a "Create solid color image" clicking on it will launch Color picker from there you can select default solid colors or custom color to set it as background in New Tab Page.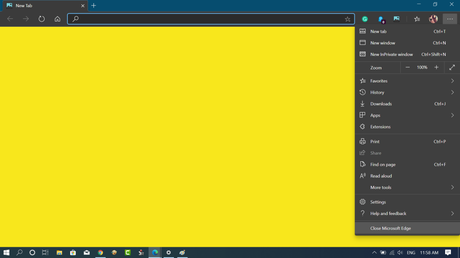 If you head over to the Background Settings section, there are some other options using which you can select multiple backgrounds which change automatically, customize the background, size, position, and other.
In my opinion, Clear New Tab is a handy extension that is worth trying if you really love personalizing the Edge Chromium New Tab the way you want.
If you face any issue with the extension, then you can reset Edge Chromium browser. Also, At any point, if you want to get back Edge Chromium personalize menu, then all you have to do is to remove the extension.