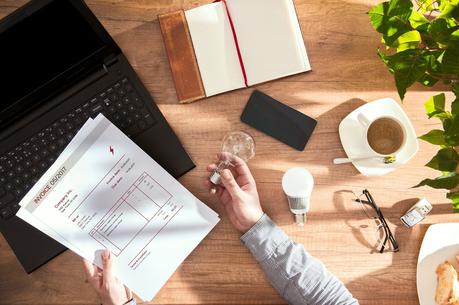 By Beth Howell
As well as protecting the planet, saving energy can also help you cut down on your monthly bills. So if you're running low on ideas for how to be more energy-conscious, fear not: this article will tell you everything you need to know. We'll cover the simple ways to be energy savvy, as well as more creative techniques for cutting back on bills.
Let's dig in!
Compare energy suppliers
If you're trying to be more energy-efficient, start at the source.
New energy suppliers, such as Octopus Energy and Bulb, are becoming more appealing because of their focus on renewables. Depending on which supplier you go for, switching companies could save you £200 a year.
Insulate everything
By insulating your house, you'll be sealing in all that much-needed warmth. Here are six ways you can insulate your home:
Roof and loft - A quarter of heat is lost through the roof in an uninsulated home. By insulating your roof, you could save up to £225 a year on bills, and prevent 920kg of CO2 from entering the atmosphere.
Cavity - A third of all heat in an uninsulated home escapes through the walls. By insulating your walls, you could save up to £255 a year on energy bills, as well as 1040 kg of CO2.
Insulating tanks, pipes, and radiators - You can save up to £85 on your energy bills by fitting insulation around your boiler tank, pipes, and radiators. You'll also avoid up to 450kg of CO2 emissions.
Floor - Sealing the gaps between floors and skirting boards can save you up to £70 a year on energy bills, as well as prevent 280kg of CO2 emissions.
Solid wall - By insulating these solid walls, you can save up to £435 a year on energy bills, and avoid roughly 1,770kg of CO2 emissions each year.
Draught proofing - This method could save you around £200 a year. Draughts can be anything from cracks in walls to loft hatches, letterboxes, windows, or chimneys.
Watch your washing
Both washing machines and tumble dryers use a substantial amount of energy. If you want to keep your clothes clean and energy green, here are a few tips to reduce the amount of energy you generate:
Dry your washing outside - A fairly obvious one, but not practiced by everyone.
Use an electric clothes horse - If you can't dry your clothes outside, try using an electric clothes horse. This device only uses roughly 230 kW per hour, compared to a clothes dryer's 3000 kW per hour.
Wash a full load - Don't waste energy by doing an unnecessary wash. Fill that basket up!
Cold water goes a long way - Washing your clothes at 30 degrees can save you up to 40% on bills !
Clean the lint trap in your dryer - Removing lint from your dryer means it doesn't have to work as hard or run as long to dry your clothes.
Ready to save some energy?
Once you make your way through this list, you'll gradually start to see your bills shrink down to a nicer amount. Some of these tips are simpler than others, but even the smallest of changes can contribute to cheaper, more eco-friendly household energy.
Beth Howell Writer
Beth is The Eco Experts' newbie. She's keen to use her writing skills, and passion for green living, to help the environment. Whether you're after a new boiler, or just interested in how solar panels can improve your home, she's got your back.