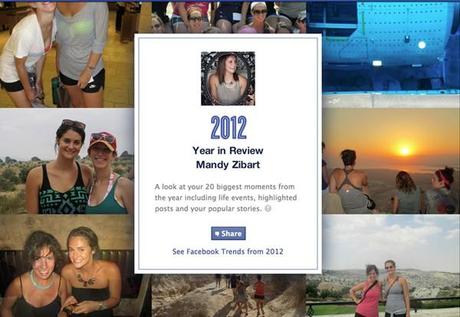 Image Credit – Facebook
Celebrating the end of the glorious year 2012, Facebook has released a new page called  "Facebook's Year in Review", which details  some of the biggest and the most memorable moments of the past year of your own Facebook life.
Checking out your 2012 Year in Review is easy. Just head over to the Year in Review page to check out your top 20 biggest moments of the year, including top 20 posts, top pages that you've liked and top friends that you've added.
My own Review was rather disappointing because it brought up some posts that I didn't even cared about. Including some stupid tagged photos and links. Hopefully, your review will be better. Check it out and let us know.
Also don't forget to check out the top Facebook trends that went viral all over the social network in 2012 at Facebook Stories page.
[Source: Facebook Year in Review 2012 Facebook Newsroom]
(All the images, trademarks, logo's shown on this post are the property of their respective owners)
Roshan Jerad Perera