Nothing change in the SEO world but this topic on How To Rank Affiliate Websites was requested two days ago from some of my readers because I was unable to update this blog for almost 4 days now, I was busy doing some other stuff online. So instead of replying this person directly through email, I desired to make a post about it to update this blog.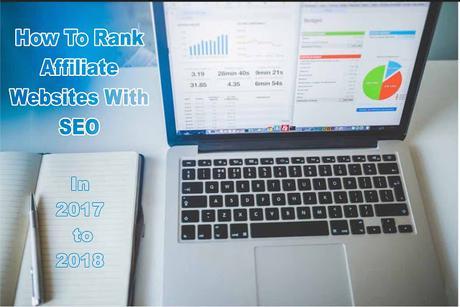 I will be covering search engine optimization in 2017, noting change for now in 2017 it probably still the same but the only difference I see is the

* Good Content


* On page Optimization
* Backlink

The better the content the more chances you have to rank, if you do the first two properly you can get to the front page, I have seen it before I always try my best to change some of my content to rank better, I will go through some information to help you get listed in the search engine.

Watch Youtube Video: 5 Things You Must Have to Succeed in Affiliate Marketing

these can also work on your store but the content will be a problem because your product wouldn't have a long description because I recommend 2000 words. But you can start a blog on your store you can pay people on freelancer to write a blog post for you and then publish it on your store and get free Organic traffic.

What is SEO? Search Engine Optimization is when you rank your website in Google, for example, one of my website rank second in google for How To Make Money Online For Beginners, you are basically telling Google about your website and you are trying to get it to the top of google for more traffic.


1. Content

* 2000+ Words: I even go 3000 on my blogs sometime

* Good related images.

* A video or 2: If you can

* Lot's of related Interlinking: Interlinking Is like a structure to your site, always make sure to link out to a similar article on your website that gives people information on what you are talking about.

* 1 - 3 out bound link: Are links that link to a related website, you link to other websites that related to your topic and it tells Google what your page is all about.

Your content needs to be the boss on that topic! (Authority).

2. Fix Up Your SIte

Scroll through old content and check it, you will probably increase traffic with some basic tweaks. Do some interlinking, link out to some outbound website.

3. Backlinks

* Web 2.0

* Private Blog Network (PNB) links

you can do those two things to rank your website, you don't need guest posting for affiliate website but you can do it for your blog.

Web 2.0S: What anchor text to use... anchor text is a link from other sites to your own website

I don't know your niche or your keyword but you can use my method below as an Example.

let say from web 2.0 site my keyword is German shepherd dog necklace, and I will use anchor text like

*  best German shepherd necklace

*  German shepherd necklace review

*  German shepherd jewelry

*  German shepherd dog jewelry

*  dog jewelry

If my website is called petsale.com I will use

* petsale

* pet sale

* petsale.com

* http://petsale.com

Note: some web 2.0 site don't have any power so you need to give them some power by sending some backlink to the web 2.0 site list, you can buy backlink for that.

Top web 2.0 site list

http://www.blogster.com

http://www.soup.io/

emyspot.com

blogspot.com

https://jimdo.com/

http://www.blogigo.com/

http://wordpress.com


Private Blog Network (PNB) links...

this is the one that will boost your website to the top of google if you did everything right. You will find many articles on the internet on how to build private blog network or I will try to take that as my home work for my next update, do check back for the step by step tutorial


Nothing Has Changed Much in 2017 and am looking to 2018

Content and on page SEO is becoming more and more important, will are still doing the same stuff years ago. but if your website doesn't turn up in the top 100 with your content then you need to change it, you should at least come up with top 100.

Google always rely on backlinks and content to know what your site is all about. Hopefully, you grab some idea to apply to your site.