Fiverr is a marketplace where buyers meet sellers. They allow freelancers to sell services in over 300 categories across the globe.
And signing up to become a Fiverr seller is free and easy to do. If you are a new seller to Fiverr, and still struggling to see orders rolling in, then you may need to do some groundwork.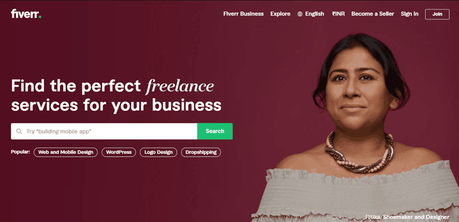 You aren't getting orders because the buyers or the people in need of your service aren't aware that you are selling such this Gig that could solve their problem.
How can you inform the buyers about your service?
The simple thing you could do is to promote your Fiverr Gig across various platforms and increase the visibility of your Gig. This would increase the reach of your Gig and in turn bring more orders.
Fiverr
Fiverr is a recognized platform for Freelancers to sell their services
Fiverr charges only 20% commission and freelancer receives 80% of the actual fees.
Start selling over 100+ services on Fiverr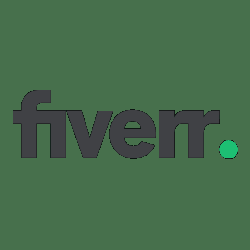 Learn More 
How to promote Fiverr Gigs?
This isn't a complicated task, but you need to follow them without spamming.
To help you with promoting your Fiverr Gigs for getting orders, we have curated a blog post with the best Fiverr Gigs promotion Ideas
Fiverr Gigs Promotion Ideas
The following promotion ideas are curated based on the observation from popular Fiverr sellers and what they do to increase their visibility.
It cannot guarantee you any definite results, but what's wrong to try with, while everything that I am sharing it can be done for free if you choose not to go with the paid platforms.
Let's get started with the best Fiverr Gig promotion ideas.
Create a Blog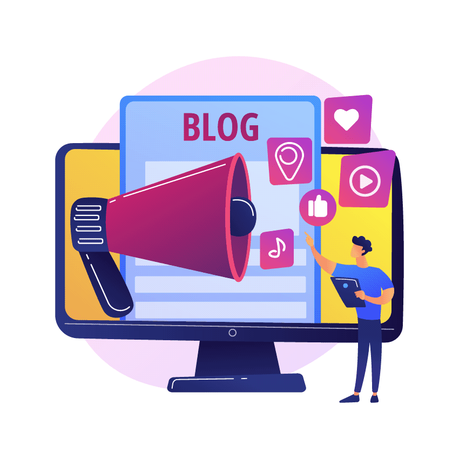 Creating a blog is the easiest thing to do. You can start your blog for free at Blogger or create a professional one with self-hosted WordPress.
We recommend you to get a domain name from Namecheap,
Namecheap
Namecheap is the most popular Domain Registrar
Free WHOIS privacy protection + Free 2 months Email Hosting when you register a domain name
Register your Domain at Namecheap for as low as $1.37
Up to 45% off on Private Email Hosting
Up to 55% off on Stellar Hosting Plan
Up to 99% off on Managed WordPress Hosting
$50 Cashback with Quarterly Dedicated Server Plan
Special Offers valid till 18 January 2020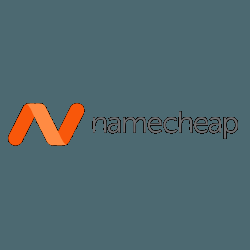 Learn More 
And web hosting from Cloudways.
Cloudways
Cloudways is a popular Managed Cloud Hosting Platform
BlogHeist is proudly hosted at Cloudways - Linode Server
Start your 3 Day Free Trial on an Cloud Hosting Server at Cloudways Learn More
Writing a blog could be tempting to cover up random topics on the internet but we need to understand that the sole purpose of this blog is to drive orders for your Fiverr Gig.
So, you must choose a niche that is relevant to the service you offer and stick to it.
You can start to answer questions that people are looking for in your niche. To identify the popular questions in your niche, I would suggest using tools like AnswerThePublic or Semrush.
Semrush
Semrush is the one platform recommended for all Digital Marketers
Recognized as the Best Tool for SEO, PPC, Content Marketing and Social Media Marketing
Access all Semrush Toolkits for 7 Days for FREE. Cancel Anytime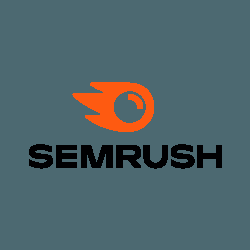 Learn More
Writing useful resources and informative articles on your niche shows your expertise in this niche and create a better impression in the minds of your audience, like a portfolio.
Since your readers are given your best impression in this niche, there is a high chance that they will look for you when they need any help in this niche.
So, make you include your Fiverr Gig link at the Menu bar and at relevant articles inside your articles making it easy for them to reach out.
Optimize your Gigs for Search Engines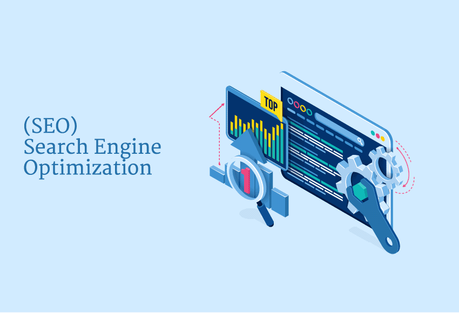 Search Engine is the first place, where buyers look for services to fix their problem. And if your Fiverr Gig shows up for relevant searches on Google, there is a high chance that the buyer can place an order with you.
To make your Fiverr Gig show up on search results, you need to optimize your Gig by
Using the right set of keywords in your Gig Title and description
Adding Keywords to tags of your Gig
Using Keywords to your Gig permalink
Just like a blog and other web results, your Fiverr Gig and description appear in the search result. So, ensure that your title and description are good enough to generate clicks.
Optimize your Gigs for Fiverr Rankings
Fiverr by itself a search engine for buyers to find the right Gig for their service. Just like how we optimize webpages for ranking on the first page, we need to optimize the Gig to rank higher on Fiverr.
It is expected that Fiverr could be using the following metrics to rank Gigs and show the relevant ones to the buyer,
Reviews
Keywords
Views
Orders in Queue
Featured Gig
To help Fiverr understand your Gig better, you can optimize the Gig with the following suggestions:
Include a High-Quality picture for your Gig – This will make your Gig look professional
Include a video for your Gig – Using your video for your Gig can entice the buyer for conversion. But make sure the audio is clean and pleasing.
Focus on adding 3 packages to your Gig that gives more flexibility for the buyer to choose the exact service they need
Use FAQ properly and ensure that it answers all the questions in the mind of the buyer
Maintain your average response time above 90% and strive to deliver your order on-time every time
Stay online for 24 hours to answer the buyer's questions — Although sellers can't sit on laptop 24/7, the easiest thing you could do is by installing the Fiverr app
Most importantly, communicate with your buyer in a friendly manner so that he is comfortable explaining to you his questions and problem. This will help you build trust with the buyer and to convert this to an order.
Social Media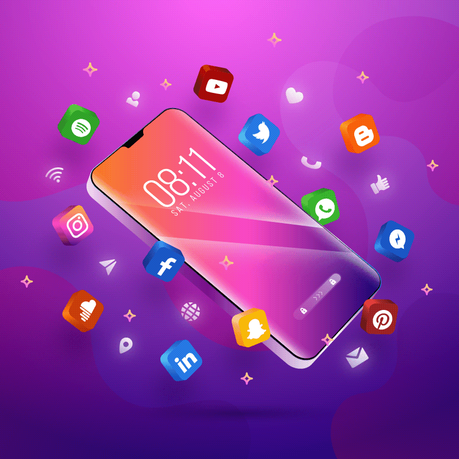 Social Media is undoubtedly a popular platform to reach out to people both on a personal as well as professional level.
And it could also be used to promote your Fiverr Gigs
How to promote Fiverr Gigs on Social Media?
The method to promote your Fiverr Gigs varies from platform to platform. However, it is recommended to choose either one or two platforms where your most relevant audience is hanging out and stick to it.
Facebook Groups
Facebook groups are easier to join and reach out to a large audience. You can join relevant groups and start sharing your content and Fiverr Gigs in the meantime.
The more you contribute to a Facebook group, the better you will have an engagement to your links.
Do not try to spam, as it will only lead to a waste of time and effort.
Twitter
You can use the Hashtags on Twitter to connect with people in your industry as well as with potential clients.
Just sharing your Fiverr Gig link randomly on Twitter will not bring you any orders.
You will have to build relationships, gain followers and share valuable opinions from time to time. The most important thing that is you need to be active on Twitter to build engagements.
LinkedIn
LinkedIn is a place where most professionals hang out. To be more specific, it is a platform where your potential clients are.
LinkedIn is popular for posting jobs and hiring freelancers for projects. Since hiring is not so easy, many look for freelancers to complete their projects.
So, if you are good enough to pitch the right clients, you can easily pick your orders from Linkedin.
Youtube
Youtube is the second largest search platform right after Google. So, it means that a large number of users are consuming videos every second.
Ideally, you promote your service on Youtube to gain more attention. You can some videos and sales pitches for your Fiverr Gigs.
Creating Youtube videos can be easy. But, if you are finding it difficult, you can either hire an expert at Fiverr or use software like
Quora
Quora is a platform for Questions and Answers. If you can give the best possible answer to the question, there are high chances of getting more views to your answer as well as to your profile.
So, include your Fiverr Gig link to your profile as well as in relevant locations in your answer. But don't place links unnecessarily and make it spam.
Quora has a serious moderation team and can take down your answers and could ban your account.
Instagram
Selling Fiverr Gigs on Instagram is one of the most interesting things you could do. And if you are still wondering if this possible, Yes! You can drive sales from Instagram.
Although it isn't possible to share links in an Instagram account by default, you can achieve it by using the Smart Bio feature of Tailwind. It allows you to share links and add them to your Profile.
Instagram is a photo and video sharing platform. So, if your Instagram profile can showcase your works and if you build a good number of followers, you can easily drive orders from Instagram users.
SlideShare
SlideShare is a platform for experts to share their presentations on various topics. The platform is popular as many people prefer to read through a few chunks of content instead of long-written content.
You can create a presentation for your Fiverr Gig and upload it to your SlideShare account. Make sure you include your identity and expertise in this niche so that a relevant audience can find you.
A professional presentation for your Gig can turn more eyeballs to your profile and drive more orders as well. If you need help in creating a professional presentation, you can always hire an expert from Fiverr.
Promoted Gigs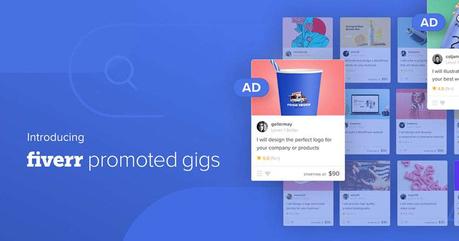 Promoted Gigs is a paid advertising tool available on Fiverr to help you reach out Fiverr to more people.
By using Promoted Gigs, you can get your gigs placed on high visibility locations inside category pages and search results of Fiverr, which could bring more clicks and orders.
All you need to do is to set a daily budget, select the Gigs you can promote, and set the bids to start participating in the auction.
Usually, a higher bid increases the chance of winning the auction and you will pay only for the clicks your promoted Gigs receive.
What are the eligibility criteria for Fiverr Gigs?
Fiverr allows you to use the Promoted Gigs feature only if
You are a Level 2 seller or Top-Rated Seller on Fiverr
At least one of your Gigs is in an eligible category set by Fiverr
Your Gig should have at least 30 reviews and scored over 4.7 in public rating
Your Gig should meet the additional quality metrics set by Fiverr
What are the eligibility categories for Fiverr Gigs?
Fiverr offers the Promoted Gigs feature in the following categories:
Graphics & Design
Digital Marketing
Writing & Translation
Video & Animation
Music & Audio
Programming & Tech
Business
Use Forums for Promotion purposes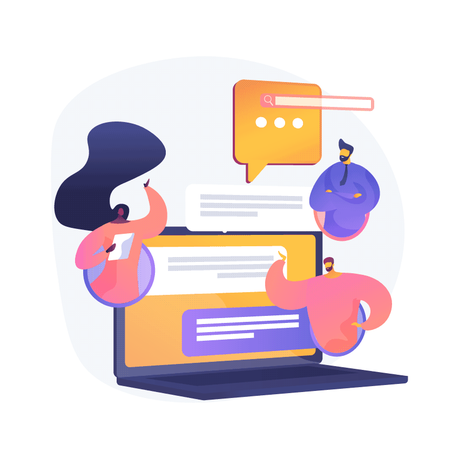 A forum is an online discussion site where you can meet like-minded people. If you are an expert in a niche, you can share useful answers on relevant topics in forums and there are chances that some of your posts can get picked for higher ranking in search engine results.
This, in turn, can get more visibility for your forum profile
If you had mentioned your Fiverr link in your Forum profile or signature, there are high chances that someone who benefitted from your useful responses can place an order with your Gig.
How can I use Forums to promote my Gigs?
You can follow the step-by-step procedure listed below to start promoting your Gigs on Forum
To start with you need to join a forum relevant to your niche
It is better to start with joining one or two forums and stay focused instead of joining hundred and failing to keep track of them
Different forums have a different set of rules — you must follow them
Start contributing to forum discussions
Include your Fiverr Gig link to your Forum profile
Make sure you don't spam any post, as it would cause a negative reputation
Hire experts on Fiverr to Promote Gigs
The last and most efficient thing you can do to promote your Gigs is to hire an expert on Fiverr who promotes your Gigs.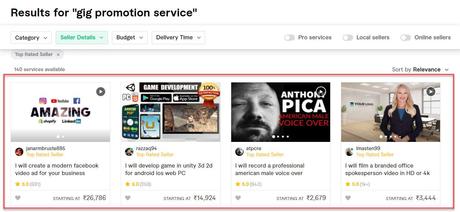 There are many Gig Promotion services available at Fiverr. Once you place the Gig, it is the responsibility of the Freelancer to promote your Gigs and bring sales.
So, you can keep calm and focus on completing and delivering your orders.
Conclusion
The struggle to start receiving orders is mostly during the initial stage as a seller. But once you start receiving more positive reviews and increase your seller Levels, you will start receiving orders on the own.
Sell Services on Fiverr
$This is an affiliate link
If you have any interesting method to promote a Fiverr Gig, do let us know in the comments section. We will include it in the article with appropriate credits.
Related articles you might like:
What services can I sell on Fiverr? (100+ Popular Ideas)
21 Best Work From Home Jobs to start earning from your couch in 2021
---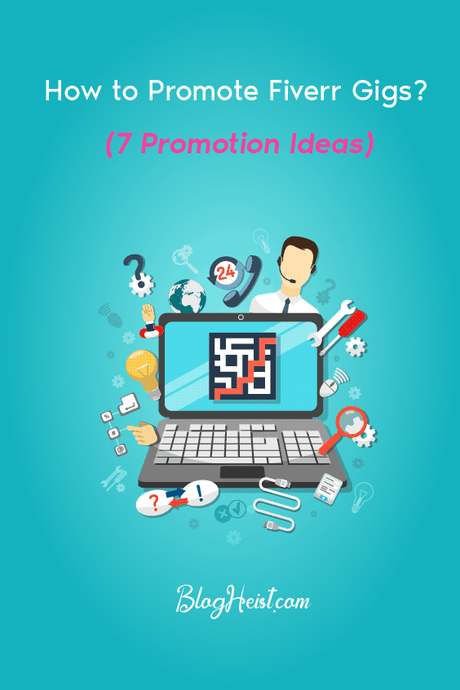 Did you find the article useful?
Then pin me to your Pinterest Board, so that more people will find me
(Remember: The more you give to the Universe, the more you will get from the Universe)
---
Frequently Asked Questions
Some of the Frequently Asked Questions on promoting Fiverr Gigs include,
Are the Fiverr Promoted Gigs feature available for New sellers?
Unfortunately, Fiverr Promoted Gigs are not available for New sellers. The New Gigs created should run in the marketplace for a while and should meet the quality criteria before promotions
References
Ryan Paul's answer to Startups: How do I promote my Gig on Fiverr – Quora
Promoted Gigs – Fiverr
What Gigs can be promoted? – Fiverr