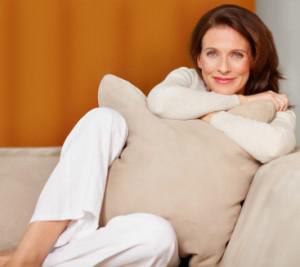 There aren't too many people floating around who seem to have more time than they know what to do with and claim to be completely stress-free.  In fact, I defy you to find even one person who can say that with a straight face.  The simple truth is that we live in a fast-paced world.  Not only is it uncommon these days to find a person living a life of leisure, but even those who are independently wealthy are often some of the busiest people around!  Between work, family, and fun, it's almost impossible to find a free minute in a given day, and stress just seems to come with the territory.  Even arranging a relaxing camping trip with the family necessitates days or even weeks of planning, which can leave you ready to scrap the whole idea and stay home (although you know you'd just find a million things to do around the house).  So what can you do to better manage your time, reduce stress, and actually enjoy life for a change?  Here are a couple of things to try.
First, make lists – shorter.  A lot of people already write out lists, but you may be missing one crucial element: the act of removal.  I can see you shaking your head, perturbed, thinking that you DO remove items from your list; you cross off tasks when they're complete.  Sorry, that's not the idea here.  The point is to make your list, realize you've overburdened yourself, and take a few things off.  Do you even remember the last time you woke up in the morning and wondered what you were going to do today?  If you answered no, you really need to take this list-shortening idea to heart.  Learn to say no to commitments!  This is a tough sell for most people, who seem unable to utter this simple word to anyone.  But if you start saying no, arbitrarily, without explanation, you WILL FEEL EMPOWERED!  Okay, you will probably feel guilty at first.  People might ask why you are saying no and you may feel compelled to lie or offer up some lame excuse.  Eventually, you'll get over this compulsion as you see that most people simply don't care.
Your next step is to set boundaries between your professional and personal life.  If you're one of those people who just can't seem to shake off the latest upsetting incident at work and you end up coming home distracted, you need to curb this behavior.  First things first: leave your work at the office.  Turn off your cell phone and stop checking your email.  You are not being paid for your personal time, so stop working when you clock out!  If you're having trouble letting things go at the end of a stressful day, try a workout.  I know, you're tired and the last thing you want to do is go to the gym.  But whether you're walking on the treadmill, sweating through Zumba, or stretching in a yoga class, you're going to reduce stress, clear your mind, and come home trouble-free and ready to give your family your full attention.
By making more time for yourself, clearly delineating between work and personal time, and getting in a little physical activity each day, you'll start looking and feeling better and you'll find that you finally have time to stop and smell the roses (in other words, enjoy the time you have).  And that's what life is really about, after all.
Jamie Lewis writes for Software for Project Management where you can find free project management software and an assortment of other software for your personal or business needs.