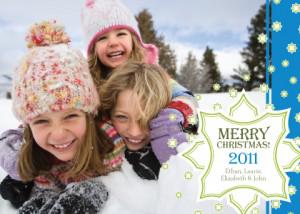 Sending out holiday cards is a longstanding tradition, one that few people could picture a world without; because so many people – especially businesses – send them out, standing out can be difficult. How can a business or individual hope to leave a lasting impression? The information below may provide assistance.
1. Leave a Personal Mark
Many customers, friends and family members are used to receiving cards that do not really say or do much. They assume that the sender has so many people to send cards to that they do not have time to leave personal messages; this is where the sender can really shine. By taking the time to write out a personalized, specific message, they can show the receiver that they care. They can ask about a family member that has been ill, or a car that was recently purchased. This can leave a lasting impression not quickly forgotten.
2. Use an Appropriate Stamp
Some people do not care about the stamps that they use to send their holiday cards. They will drive to the post office, pick whatever appeals to their tastes or budget, and leave it alone. However, this only makes the holiday cards sent look like everything else. The sender should think about the theme of the holiday and try to match it. For instance, if they want to send Christmas cards they can use a stamp with the image of Santa Claus, reindeer or even snow. The receiver will appreciate the extra touch and may even want to keep the envelope with the card.
3. Send Them Early
Getting them out as soon as possible means that the Christmas cards or other holiday cards will arrive at an appropriate time. Sending them a few days before the respective holiday does not guarantee that they will come in a timely manner, and may even be ignored by the receiver because they are already dated. The moment that they have been completed, they should be mailed out as soon as possible, possibly the same day or the next day. Procrastination is not a trait that anybody should nurture, especially by a business that wants to be taken seriously.