Buenos Aires is packed full of interesting and fun things to do. Whether you're into the cultural side of things or the partying side, we've covered everything so take a look below and pick out the things that suit you best!
Bosques de Palermo
Why not go and spend a sunny afternoon in the Bosques de Palermo? Situated in Palermo between Avenida Libertador and Avenida Figueroa Alcorta, it's  really popular amongst the locals at weekends.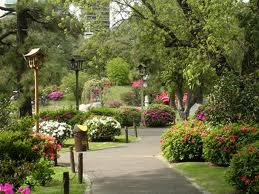 Clubs (Boliches)
The weekend in Buenos Aires is really the time for going out. There are so many clubs dotted around Buenos Aires and every one is different, so whatever kind of music you're into, you're sure to find something that suits you. Just bear in mind that the clubs here don't really get started until about 2 and don't shut until 7 so it might be a good idea to have a nap beforehand!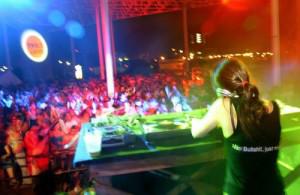 Recoleta Cemetery
For those of you who feel like doing something a bit more cultural, why not check out Recoleta Cemetery? This is not just any old cemetery though… It is filled with hundreds of little 'houses' in which are contained various important families of Argentina. Many ex-presidents can be found here, along with Argentina's heroine, Eva Peron.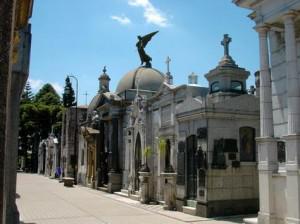 Museo Malba
Anyone who's an art lover must pay a visit to Museo Malba which contains some amazing Modern Latin American art dating from the beginning of the 20th Century up until now. Artists such as Frida Kahlo, Diego Rivera and Tarsila do Amaral all have works here as do some lesser-known Argentinean artists.
La Boca
Go and wander around the streets of La Boca. The iconic brightly painted houses are definitely worth a look around. Here, you can have an evening drink in one of the many bars dotted along the main street Caminito, while watching one of the many tango shows.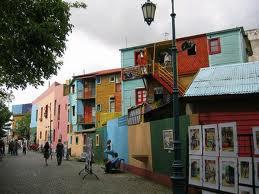 Steak
No stay in Buenos Aires is complete without sampling some of the steak which Argentina is so famous for. For the ultimate meat fest, you must go to La Cabrera in Palermo, one of the cities most renowned steak houses…but be warned, queues can be long so make sure you get there early to avoid disappointment.
Shopping
Both Recoleta and San Telmo have great markets on Sundays so why not go and have a wander around them. San Telmo also has some amazingly cheap antique shops so for those of you who like a good bargain, its definitely worth a trip!
Polo
Some of the best Polo happens in Argentina so why not go and watch a match while you're here? The Polo season takes place between September and November so now is absolutely perfect! If you are here in November then be sure to go and watch a match because this is when the Abierto Argentina de Palermo (Argentinean Open) takes place which is an important date in the Argentinean calendar.