You've come to the right place if you're searching for how to make money online in Nigeria. You can discover in this article the top 10 ways that every Nigerian can produce an income online.
It's easy to make money online, whether you are a student who wants to make a paltry side income every month, a writer who wants to monetize their blog or a potential entrepreneur who wants to create a business online.
Whatever your aim is, there are possibilities to make money online in Nigeria: you just need to find out what you can do and work out the best approach to help you accomplish your goals.
Some of the best things about the Internet today are that you can get into your own business from home. You just need an active internet connection and you can make money online.
Kicking through the online business would give you more freedom to explore, to have fun, and to spend some time with your love ones.
Another plus is that online money in Nigeria can be rendered through so many means. All you need to do first is to identify the profitable niche market for you. So then no need to hire workers, hire rooms, or buy expensive furniture unless you feel like.
That's said!! Now let's look at "how to make money online in Nigeria", but before I split out the secret beans, let's see what you stand for making money online.
Some benefits you take to earn if you make money online are;
Over one way of making money
Comfortable
Work from home
Control your income
No investment needed
Feel like a boss!!
Now to the aspect you've been waiting for- How to make money online in Nigeria.
Table Of Contentshide
The 10 ways on how to make money online in Nigeria

1. Become a freelancer
2. Start Affiliate Marketing
3. Start a Blog and be a blogger
4. Create a YouTube channel for entertainment or tutorials
5. Sell Products Online
6. Become a Social Media Influencer
7. Become a guest writer
8. Teach Digital Course Online
9. Write and sell E-Books
10. Sell Your Pictures Online
Wrap Up
The 10 ways on how to make money online in Nigeria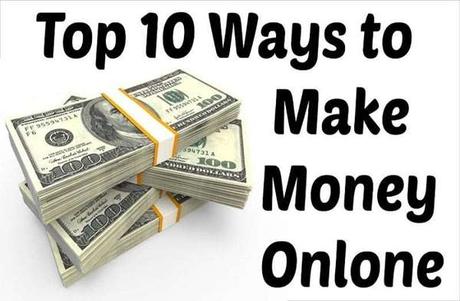 I will share some ideas with you that will inspire you to start a profitable online business for yourself.
No matter your age, skills or education, what I will share with you today is just enough to add some zeros to your bank account's balance. Here are some ideas you can make online cash with little to no investment.
1. Become a freelancer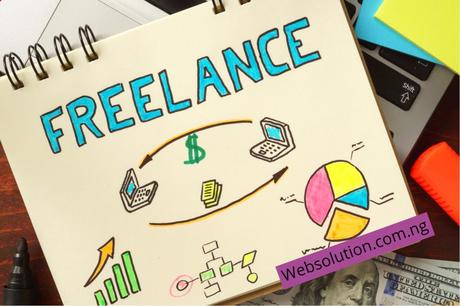 Freelancing is one of the splendid ways to make money online fast in Nigeria.
In case you don't know what is freelancing; Freelancing is a contract-based profession, where the person uses his skills and experience to provide services to several clients rather than being recruited to an organization.
Freelancing basically means working for several clients, using your skills, knowledge and experience, and taking on different tasks without being an employer. The amount of tasks or activities you may perform depends on your pay.
If you have a marketable skill, such as writing, Graphic design, web design, marketing, project management, or anything else, starting freelance is one of the simplest ways of making sustainable extra money online.
Although freelancing may not be as flexible as some other ideas we've mentioned, but freelancing frequently can build healthy six figures for you if you do it the right way.
There is a lot of work and customers waiting for you. If you know where you should look into.
To begin, you must find out if there is sufficient demand for your skill to find work worthwhile. Start looking for freelancing jobs on websites like Upwork, Fiverr, Justfor5k e.t.c.
After finding out your right skill you can go for it if there is a decent quantity and the demand appears constant, put those skills on the shortlist and then reach the companies and industries that hire them.
2. Start Affiliate Marketing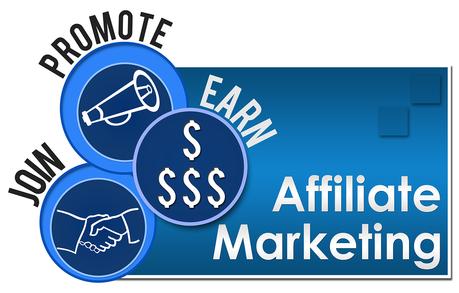 Affiliate Marketing Image with four blue blocks and related symbols.
Affiliate marketing is recommending the goods of other people or organization and getting paid for everyone who purchases the goods through you. i.e. You find a product you want, recommend it to others, and receive a profit for every sale you make.
So when you recommend a product or services to someone, you'll earn a commission when a reader buys the product through your affiliate link or code.
If you want to make money online through affiliate marketing, your best bet is to concentrate on a huge audience.
By building a blog, Facebook page, Instagram account or Twitter account you can definitely make money through affiliate marketing, if only you have a vast audience.
Here are some companies you can start affiliate marketing with;
Jumia
Konga
Amazon and;
Web hosting companies.
3. Start a Blog and be a blogger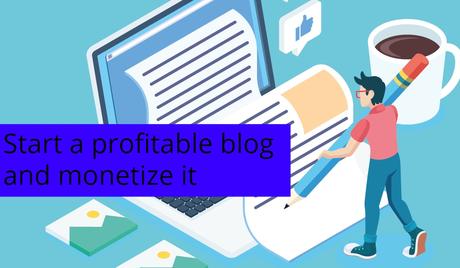 Starting or having a blog is one of the easiest but most stressful ways of making money online in Nigeria. You have to be very active with good content and strategies to earn big from it.
I will let you know that bloggers can make millions every year, months and sometimes a week, though not every blogger can hit these numbers, you may have a decent chance to earn money with your blog if you are playing your cards correctly.
What do I mean by "playing your cards correctly"? It means taking all necessary steps on knowing how to be a successful blogger and knowing how to monetize your blog.
Always note that having a long-term vision is essential. You won't make money right away, but it's a definite possibility as your writing improves, your skills expand and your site picks up more traffic.
If your goal is to start a blog that will make your money worth, here are some tips to take;
Choose a niche you love so dearly
Build your own blog. Make it look professional, and install plugins that are essential.
Do keywords research to create a list of topics to focus your content on.
Create quality and original content
Build an audience through social media
Learn how to rank your content on search engines through SEO
These tips above should lead you in the right direction. If you have a trusted blog that gets a tremendous amount of traffic everyday you will be open to a lot of opportunities to monetize your blog.
Making money out of a blog takes patience and determination, and if you can bear this, you'll be triggering Naira into your bank account.
4. Create a YouTube channel for entertainment or tutorials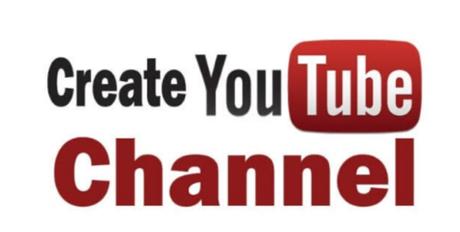 Video is actually the most preferred content format in Nigeria. Which is why it's so important to have a YouTube channel either on entertainment, tutorial or any other purpose.
Do you know YouTube is the second largest search engine next to Google, with over 2 billion visits per month? And many Nigerian Bloggers, influencers, comedians and social media geeks have made a pretty sum from it.
Yes, starting a YouTube channel is equivalent to launching a website or blog. The only difference is that you create video content, instead of text. So, the first step is to pick which type of videos you want to make for your audience.
There are two popular categories of videos on YouTube, which are education and entertainment videos. Recently, videos on "how-to" have been gaining considerable publicity.
Apart from the categories above, other video categories on YouTube include live game streaming, prank videos, product review, religion, tech, vlogs e.t.c.
You just choose a name for your channel, create the channel, and then create/upload a video either on your smartphone or laptop. The important thing to note here is to make sure you add the keywords along with each video to allow the video to reach the target audience and also make sure your videos are original.
I know, you have asked, how much can I earn from being a YouTube Partner? Or maybe your question is, how does YouTube pay her partners?
Well, as a partner to YouTube, you can earn money from various sources, such as advertisements, affiliate marketing, channel membership and super chats.
But you need to have at least 1,000 subscribers and 4,000 video viewing hours on your channel for at least 12 months to be eligible to access the YouTube Partners earning Program.
According to Influencermarketinghub, you can receive around $7.60 per 1,000 video views once you meet those requirements.
You can also earn money from the Red subscribers on your YouTube channel. That's if the subscribers pay for ad-free streaming on YouTube and this way you get paid for the viewing time and feedback on your videos.
The goal is to keep up with the daily uploads. What you need as a beginner is to develop a daily habit of posting. When you build this habit, the quality and quantity of the videos will in no time increase.
Like I said earlier, once you reach 1,000 subscribers, you'll be able to use ads to monetize the video. Although building up decent subscribers for your YouTube channel can take a while, but it is a lot of fun when you build a steady source of income online.
5. Sell Products Online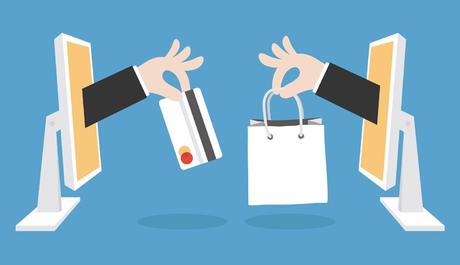 Starting an e-commerce venture can be fantastic prospects of making money online for those who have the business acumen.
In recent years, eCommerce sites have boomed in popularity. With the proliferation of platforms such as WordPress and WooCommerce, it couldn't be easier to create an eCommerce site.
As an online merchant, your aim is to solve a problem. For example, you can sell a laptop that fits the needs of businesses or, maybe, handmade natural perfumes for those who don't want artificial fragrances based on alcohol.
The whole idea is just for you to pick a special product and a niche. You will have to watch the latest trends, consumer tastes, and purchasing behavior to make an educated decision.
If you deal with physical products or sell something tangible, then it could be a great fit to open an e-commerce store.
Here, you can hire me or any other trusted web designer to create an e-commerce site that will suit your need, if you can't create one yourself.
On the other hand, if you don't intend to create an e-commerce site but still have some product to sell, you can do that by selling it through already established e-commerce site such as; Jumia, Amazon, Jiji e.t.c.
6. Become a Social Media Influencer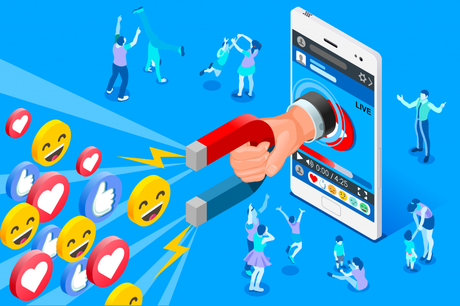 Do you know that being a social media influencer is one of the easiest ways you can make huge money online?
Who is a social media influencer? These are people whose skills and expertise in a specific area-(e.g. music) have built them a reputation.
These people are known to regularly post on their favorite social media channels about their careers, and they tend to generate large numbers of enthusiastic, dedicated people who give close attention to them.
Are you aware that in every Instagram sponsored post, most Nigerian influencers take no less than N50 000? Yes! Some even earn N100,000- N1Million for each sponsored post advertised on their page/account.
Although it might sound like reality stars, musicians, writers, comedians and footballers, are the biggest influencers in Nigeria but bear in mind that even smaller influencers today can make more money than some popular influencers did in a year.
Below are some reputable categories of influencers;
YouTubers
Celebrities/social media stars
Bloggers
Businessmen or women and;
Social post daily: Someone who became an influencer through regularly posting of quality post or pictures.
So if you know you a kind of person who's social, sharp and active, you can head on to any of your favorite social media accounts and start building a name. With time, the money will start coming when your audience grows.
7. Become a guest writer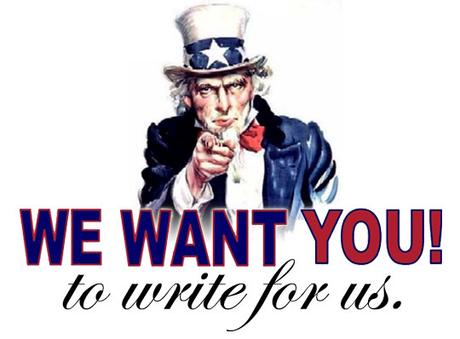 Do you know there are a lot of websites out there that pay you to write for them? Yes, More brands are looking for talented writers to produce content that promote their brand or gives a solution to readers.
Writing is something very common, but do you know you can get paid if you're writing for a website either anonymously or as a known guest? You can even get higher pay if your writing skill is high.
There are various forms of writing, such as copywriting, e-mail, news, lifestyle, drafting proposals, tech, tutorial, how-to or sales content. Figure out the aspect of writing you can do well with. It is always advisable to stick with one niche.
Some websites you can write for and get paid are; List verse, Ranksng e.t.c. You can also search on google using this keyword ("Write for us") as your search the query.
You will see a lot of sites that need writers, choose the one in line with your niche, apply and start writing.
So what if you're a beginner in writing online?
As a writer, the secret to being an expert writer in the niche you've chosen is to stick with your niche without colliding with other forms of writing. And ensure you write regularly.
Maybe after you are sure of yourself, of being an expert in one writing niche, then you can learn or practice another.
8. Teach Digital Course Online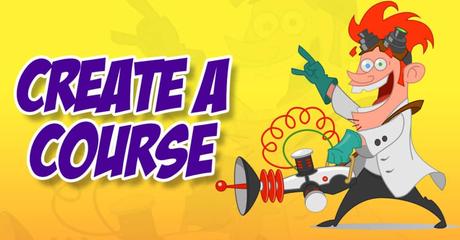 It seems nowadays digital courses are everywhere. So, this could be a grand opportunity for you if you have valuable knowledge that someone would pay for.
In this 21st century, knowledge-sharing is one of the best ways to make money online in Nigeria. If you're an expert on a subject, you can use online courses to monetize your knowledge. You can sell the course on Udemy or on your own website if you already have your own audience.
Apart from selling your courses on Udemy or on your blog, learning sites like BitDegree often offer an opportunity to become a teacher.
It's a great chance for thousands of people to pass on their knowledge and expertise to people ready to learn something new.
Online courses can be produced in a variety of formats, ranging from PDF downloads to self-made video courses with hundreds of content hours.
It could be a very rewarding idea to build online courses, but also can be difficult or stressful. Always note that there's no limit to how much money you can make because it's under your influence.
Online courses can be incorporated into some online money making on this list, including blogs, e-commerce websites, and even affiliate marketing.
If you want to create a popular and successful course online, look at other similar courses to yours, test and know what the people love and what they hate.
Find out what you can do to make your online courses better than what has been created before? Work on producing content that tackles the main issues while emulating the positive things that people are raving about.
9. Write and sell E-Books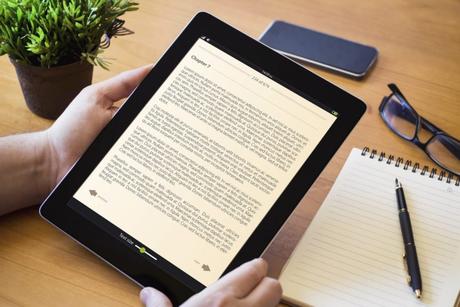 If you have dreamed of writing books for a living, then now might be the best time to do it. The revolution in self-publishing has helped almost every writer to make a living by publishing E-books.
Since it is now easier to get book reach across the world through the internet, E-books creation has massively increased as most writers convert their pen-written books into an E-book, making creating E-books highly competitive.
But you can still improve your chances of success by writing the best book and fulfilling reader expectations.
One way you can get your e-book popular is by making it free for some days. This makes you get some ratings which can make you rank better for paid listings.
When you write your own ebooks, you are in charge of every part of the publishing process. That means you are responsible for writing, editing, printing, having a cover, and selling your book.
Here are some tips for enhancing your self-published performance as an ebook author:
Decide on your Niche
Write quality and useful books
Hire a professional editor
Make sure the e-book description and front cover is attractive
Publish your e-books on various e-books selling site.
Some website you can upload your e-books on and get paid per buyer is kdp.amazon.com, Okadabooks, Payhip.
You have full control of your success as an e-book author. Write the best possible book and build your perfect readers' email list. The more you learn, the more opportunities you get to make money online.
10. Sell Your Pictures Online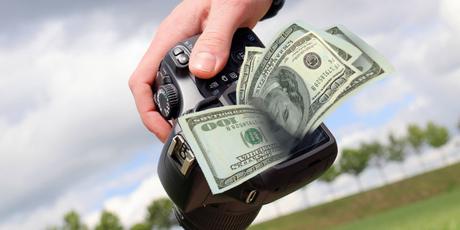 Are you an outstanding photographer? Have you got a tease of taking countless pictures before you pick the best one to share on social media? If the answer is yes, then get prepared with your photography skills to make some money online.
Go out there with your digital camera and snap the best moments. Visit these websites once you have enough photos to sell; Getty Image, Adobe stock, etsy, 500PX and Photo shelter.
You might know a little about taking photos at first, but if you are consistent in taking pictures, you can learn the skills required to take high-quality photos. From there you can know what your talent worth.
Wrap Up
Now that you have known how to make money online in Nigeria, it is now for you to choose and stick to one of these trustworthy online money opportunity–follow your intuition and work it out.
By making more money online, you achieve greater financial independence, boost your financial stability, and live your life more closely.
It should be noted that making money online is not a fast fix but a growing path toward achieving your financial and business goals. A little ingenuity and you can get yourself done pretty well.