Prima Bead has a great line of jewelry and accessories that give me a wide variety of options for creating beautiful jewelry as intricate or as easy as I want.   This is another easy option for the upcoming holidays.  For even more easy holiday jewelry and home décor ideas, make sure you go back and read 'Tis the Season' for Big Beads and Quick & Easy Prima Bead Hostess Gift.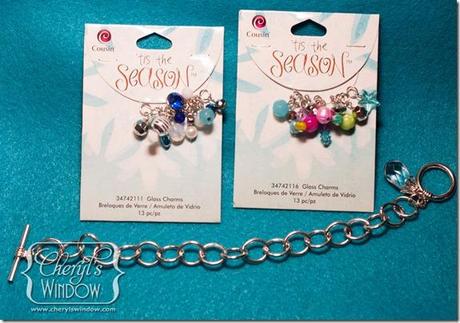 I started this bracelet with a large-chain charm bracelet from my stash and two cards of 'tis the Season' glass charms.   These charms already have a jump ring attached, which makes for quick creations.  You'll need two pairs of needle nose pliers to open and close the jump rings.  Make sure you remember to twist the rings open rather than pulling them open so that you do not lose the shape of the jump ring.  For detailed instructions, check out this link on Prima Bead.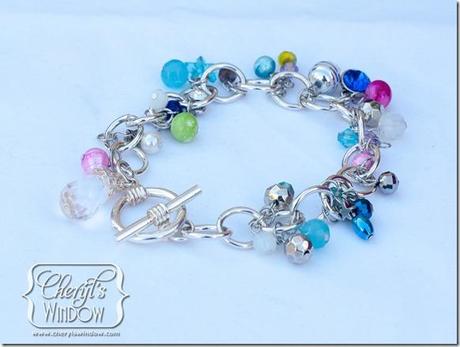 Space out the colors and shapes on the charm bracelet loops making sure to attach on both sides of the loops as possible for a more random look.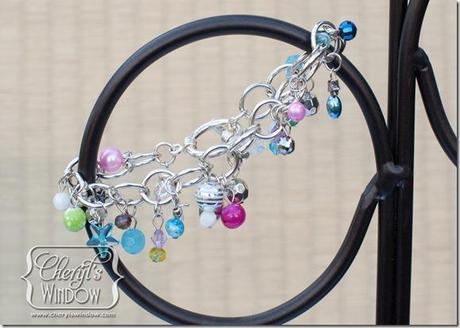 I love that I can wear this bracelet all year long.  The colors are perfect for winter and holiday season, but are classic enough that I can wear for any season and with most any outfit.   What's even better is I still have room to add more charms as desired.  I was going to list this for sale in my studio, but now I think this will become a favorite piece of mine to keep.
Thanks for stopping by!