See this...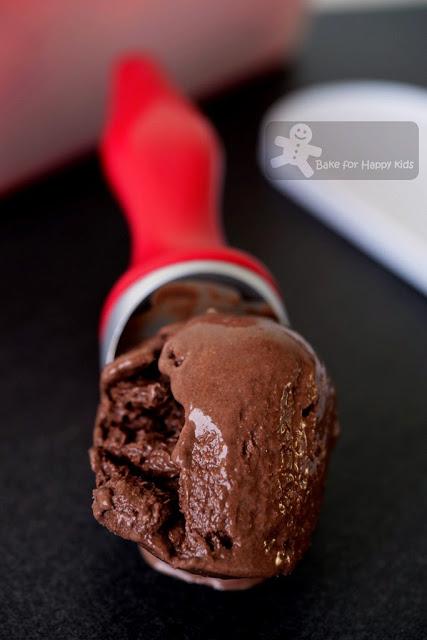 Chocolate Frozen Yogurt
Do you believe that...... this intensively chocolate and creamy treat is not an ice cream?... it is chocolate frozen yogurt?... it is creamy, smooth and not icy?... it is made with three ingredients?
... it is made within three hours?
... it is made without using an ice cream maker?
... it can be made with minimal amount of yogurt to produce a minimal amount that can serve just one?
You have to believe me that this chocolate frozen yogurt is yummy!As this frozen yogurt is made with 1) full fat Greek yogurt, 2) maximal amount of cocoa powder and 3) minimal amount of added sugar plus bearing in mind that there is no other liquid added, this frozen treat can be slightly tangy and not overly sweetened but its texture-wise and chocolate-taste-wise are never compromised.Is this frozen yogurt healthy?I'm not going to lie that this frozen yogurt is either fat free or sugar free! It is made with Greek yogurt with 10% fat and so it contains at least 10% fat... LOL! And of course it contains sugar to reduce the bitterness of the cocoa powder added.However, if you are very conscious with the food that you eat, you may wish to know that this frozen yogurt is gluten free, low carb and can be low sugar if you use sweetener like xylitol instead of sugar to sweeten this treat. According to the original recipe from Healthy Recipes, 1/2 cup of this frozen yogurt made with xylitol contains about 208 calories. Not too bad lah.Plus, unlike most ice cream or frozen yogurt recipes, you don't have to make a massive amount of this at a go... Yeah! This means that you can enjoy this treat with smaller portion sizes! Here, you will see how I made this frozen yogurt with this small tub of yogurt...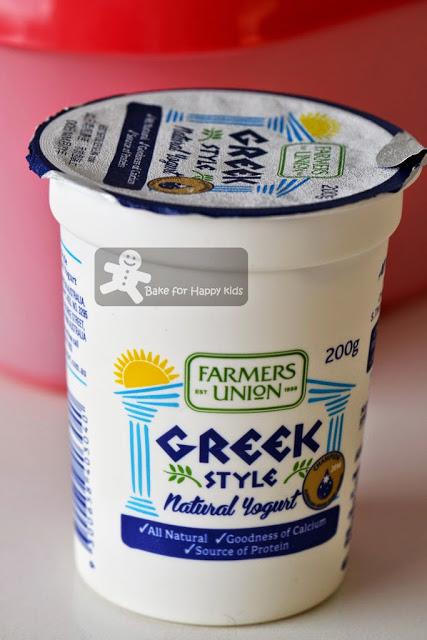 I started with this little tub (200g) of Greek Yogurt.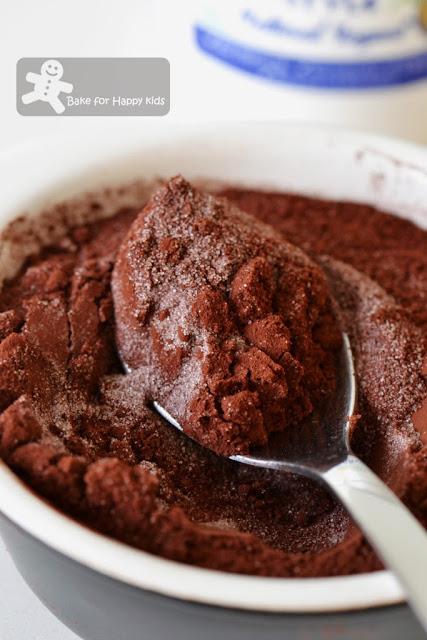 And I added 40g sugar and 20g cocoa powder into it.
You don't need an ice cream maker to churn this frozen yogurt and not too worry that it won't be icy!!! You can use any containers with large surface area to mix and stir this yogurt while freezing it but I found this Tovolo Glide-a-scoop ice cream tub has worked the best for me.Why is this container so good for my frozen yogurt making??? Originally, this neatly designed ice cream tub is designed to store 1.5 quart or liter of ice cream. This slender tub with no angular corners is cleverly designed in a way that it guides every scoop of ice cream to be perfectly roundly-scooped with no ice cream get trapped or wasted in any corners. Absolutely... NO bits of ice cream will be trapped in any corners and this is why it is the perfect container for me to make this minimal amount of frozen yogurt!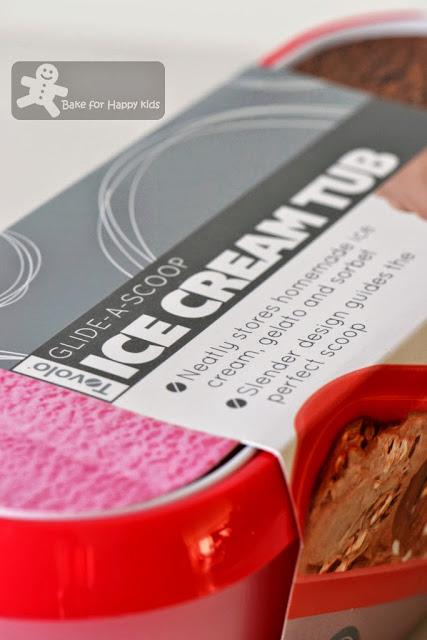 I have to thank Donaldson for providing me this fantastic product to try!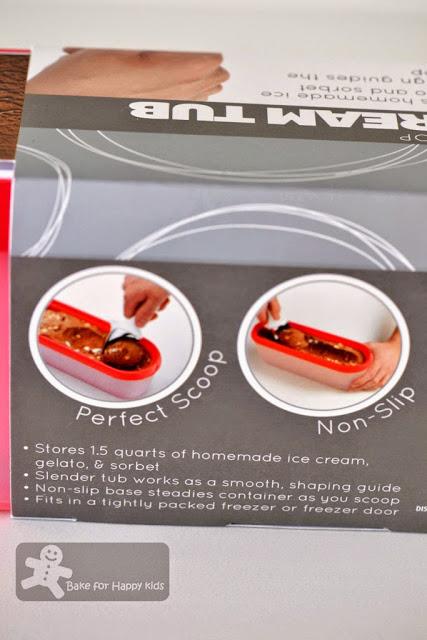 This Tovolo non-slip ice cream tub is cleverly designed to ensure that every scoop of ice cream made will be perfectly scooped and shaped!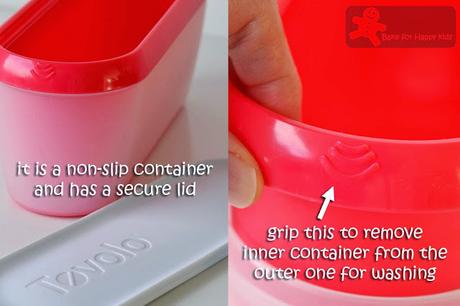 It is also dishwasher friendly and really cool to use!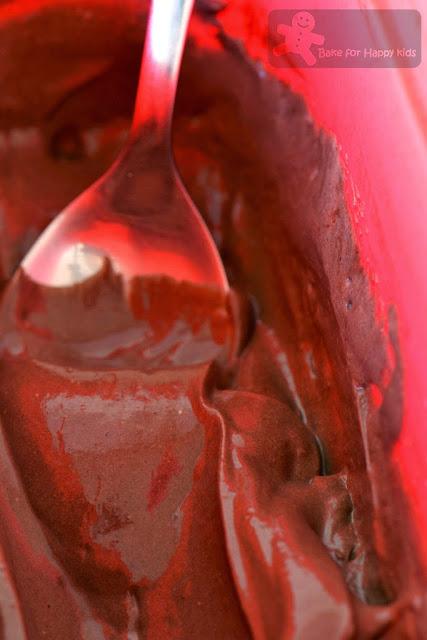 Mix yogurt, sugar and cocoa powder in the tub and freeze for one hour first.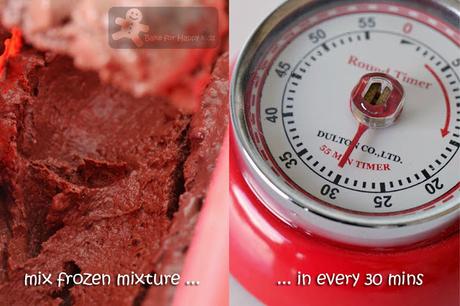 Then continue doing this for the next 2 hours.
That's it!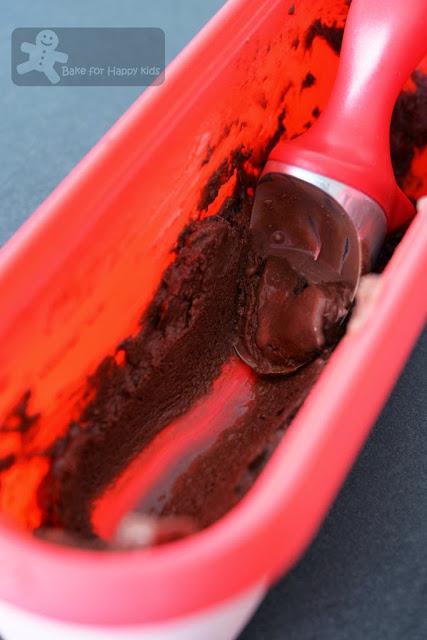 After three hours of freezing and stirring, the frozen yogurt is now in its best consistency.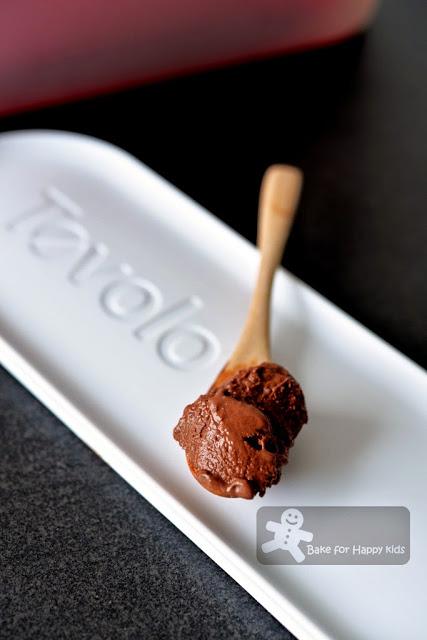 So smooth and yummy!
Here's the recipe that is mostly adapted from Healthy Recipe
Make slightly more than 500ml frozen yogurt, serves about 3-4
100g sugar*
50g cocoa powder, preferably good quality Dutch processed cocoa powder like Valrhona
500g full-fat Greek yogurt, about 10% fat
*can replace with 1/2 cup xylitol, please see the original recipe at here which involves some additional steps if you are using this sugar replacement to make your frozen yogurt.
Combine all ingredients in a container with a lid and has a large surface area, preferably like this Tovolo Glide-a-scoop ice cream tub that I'm using. Cover the container with its lid and freeze it for 1 hr.
Remove the container from the freezer, Use a spoon or a spatula to stir the already-frozen edges into the still-soft center. Keep stirring to mix until the mixture is smooth.
Cover again, and place in the freezer for the next 2 hrs, repeating the process of stirring the yogurt every 30 mins.
When the entire mixture is frozen, serve immediately as soft-serve yogurt. If the yogurt is too firm after chilling for too long, microwave it slightly or leave it at room temperature for 10-15 mins before serving to soften the texture slightly.
Note: You can use this recipe to make 1-2 serves of frozen yogurt. The minimal amount of yogurt used can be as low as 200g.
Enjoy the treat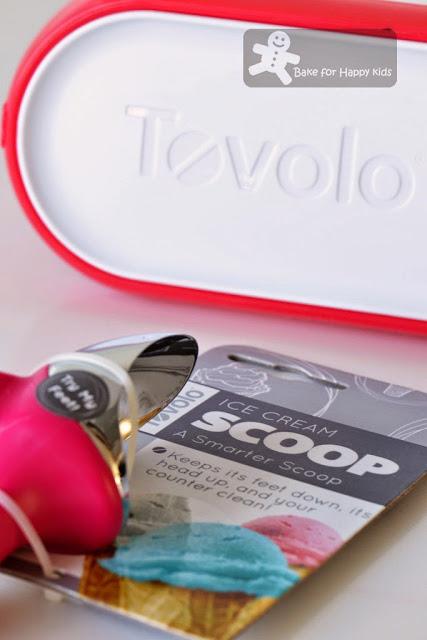 For a totally perfect scoop, you might wish to consider using this tub with Tovolo ice cream scoop.
They are really the most perfect couple in this ice cream serving business! LOL!
Stay tuned as I will talk more about Tovolo ice cream scoop in my later posts.
This post is linked to the event, Little Thumbs up organised by Doreen from my little favorite DIY and me, Bake for Happy Kids, hosted by Cheryl from Baking Taitai at this post.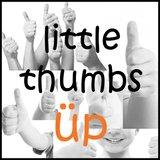 Our Little Thumbs Up event starts on the first day of the month until the last day of the month. Please join us! To join, simply cook or bake any recipe with the theme of the month which is YOGURT for May 2015 and link with us at this post anytime until 31st May 2015.
Best Recipes for Everyone May 2015: My Favourite Dessert organized by Fion of XuanHom's Mom and co-hosted with Aunty Young and our Yogurt Little Thumbs up hosted by Cheryl from Baking Taitai are making FROZEN YOGURT for both events and we are publishing our frozen yogurt posts on 20th May 2015 onward at our blogs and linking our posts with both events. In regardless whether you have a blog or not, you can join us by posting your favorite FROZEN YOGURT recipes at here at Facebook. We are happy that you wish to join our Facebook group too if you like to cook and bake with us.
What after May 2015? Diana from The Domestic Goddess Wannabe will be the next hostess of June 2015 and her theme is CREAM!

Don't forget your thumbs up or display this badge! And make sure that: (1) Your post must be a current post preferably within this month. (2) Please mention Little Thumbs Up in your post and link back to Bake for Happy Kids, my little favorite DIY and Cheryl from Baking Taitai. For more details, please see this.
This post is also linked at Best Recipes for Everyone May 2015: My Favourite Dessert organized by Fion of XuanHom's Mom and co-hosted by Aunty Young.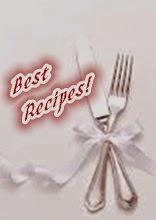 Like Tovolo products? Don't forget to submit your details and win one set of this Tovolo pot lid lifters. Click this to see the use of these cute pot lid lifters. 
This giveaway is open to ALL international readers and the submission ends on 7 June 2015. Good Luck!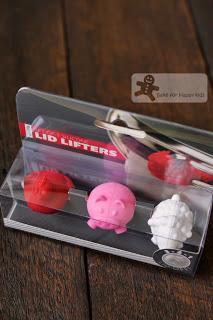 a Rafflecopter giveaway