So you've got a Frontier project sorted, you've got yourself a camera and you're ready to go…but hold on! You don't just want to take pictures like everyone else, no you've been reading about documentaries on this blog and you want a piece of the action yourself.
Right, first things first let's handle your camera situation. The little pink one you got in your stocking isn't going to do unfortunately, instead we seriously suggest going out and buying yourself a decent DSLR. This way you'll not only get fantastic HD video captures of your subjects but if you want to have some moody still shots to accompany your film they'll be of the highest quality.
There are a wealth of cameras to choose from whether you are going for size, price or performance but we would seriously recommend getting a
Canon EOS 550D
as a great and practical camera that ticks all the boxes.
Camera and lens sorted next you'll be needing a light source for that night-time footage. It wouldn't be a great wildlife documentary without some kind of night vision action and we don't want you bumping your head. Get yourself a decent head torch with a selection of colour filters for some amazing effects.
So you've been shooting like crazy but your poor memory card is running seriously low on space. Get yourself an external hard-drive for your backpack. A nice slim terabyte disk would be perfect to keep that precious footage nice and safe on your travels.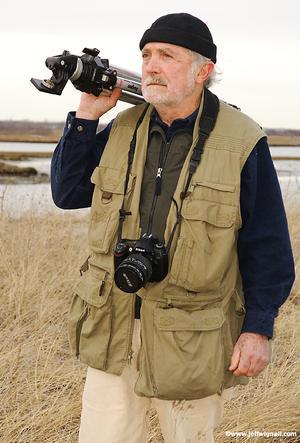 Now a question of style and practicality. If you're going to be a proper documentary film-maker you're going to need a
utility vest
. No self-respecting film-maker would be seen on location without one and neither should you.
Finally you've got home and you're in the edit suite, the footage has come together beautifully but there's just one thing missing: Narration. Which way to go though? Confident yet kooky like Carl Sagan, comforting and tonal a la Attenborough or childlike and curious like lovely Brian Cox. Or you could hire Morgan Freeman.
We'll leave it up to you to decide. But if you want any inspiration or a heads up on what you might bear witness to when you travel with Frontier then you best head to our YouTube channel and find out more.