If, like most Parisians, you're planning on getting the heck out of dodge during the summer, to travel or visit your family back in the States, you may want to consider subletting your Paris apartment while you're gone.
Subletting is a great way to avoid losing money for leaving the apartment empty, but you have to be careful when doing so in France.
French law strictly regulates all rentals, and location saisionnière (renting for a shorter period than 9 months) is actually illegal in Paris, and there are hefty fines for anyone who violates the tough laws and is caught.
1) Get written agreement from your landlord.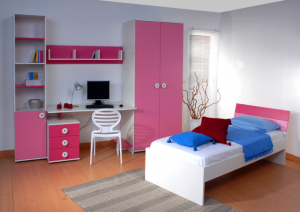 You may want to try to rent your apartment without letting your landlord know, but I'd definitely advise against it.
There aren't many options for landlords being able to break your lease in France, due to strong protections for renters. But subletting without express permission? Is definitely one of them.
It's one thing if you know your landlord and have a good relationship, or if you live in a building with no guardian and neighbors you don't know.
The problem is that if your subletter causes a ruckus and attracts the attention of your neighbors, the guardian, or the copropriété. If your landlord is notified that some random person is staying in your apartment, you could be in big trouble.
Alternatively, you could instruct your subletters to say that they're friends of yours who are apartment-sitting for you while you're gone, but you'll have to really trust your subletter to do that.
2) Rent the apartment for the same amount you pay in rent.
Another stipulation of legal subletting is that you're required to sublet the apartment for the same amount you pay in rent. In other words, you're not allowed to make a profit subletting.
Unfortunately, the same rule applies even if you rent your apartment unfurnished and are allowing your subletter to use all of your stuff.
This means that you should DEFINITELY have a contract and a security deposit in place, to make sure that your can replace items broken or damaged by your renter. If your sub letter is from the US, you should probably even run a credit check to make sure they can afford to pay the rent. This is especially important if you have a furnished rental, because if your sub letter damages any of your landlord's property, it's coming out of your own security deposit.
3) Have a written contract.
No matter who you rent to, you'll definitely want to have a written contract that shows you're respecting items 1 and 2 in this list. Remember, tenants have lots of protections and more rights than landlords in France, and you could end up with a squatter on your hands if you don't have a contract in place.
At the very least, the contract should specify the start and end dates of the sublet, the price of the rent, and include your sub letter's home address. You can also ask for a copy of their plane ticket to verify that they're actually leaving France.
4) Declare the income on your taxes.
In the US, you're only required to declare rental income for your principal residence if it's rented for more than 14 days out of the year. So if you only go away for a few weeks, you may not have to declare the income on your US taxes at all.
In France, however, there's no such stipulation. You should declare the full amount as "micro-BIC" on your French taxes in May. Micro-BIC is for declaring rental income from furnished rentals, and you get a 50% standard deduction – meaning you only pay taxes on half of the amount. You should use the form 2042-Complémentaire to declare this income.
Have you successfully sublet your Paris apartment during the summer? Do you have anything else to add on how to avoid problems?