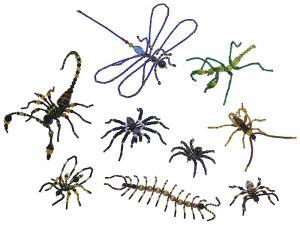 Knoxville's southern climate is mild enough that critters and bugs can be a big problem. If bugs and critters are a problem in your West Knoxville home, here is how to keep your home bug and critter free.
Invest In Some Borax
Borax can be an inexpensive solution to keep your West Knoxville home bug free. Sprinkle some Borax in any areas that are inviting to bugs, including entrance ways, windowsills, under cabinets and in garbage cans.
Seal Off Entry Ways & Cracks
One of the best lines of defense to keep bugs out of your West Knoxville home is to stop the problem before it starts. Be sure that there are no unsealed areas in any doors and windows. Consider installing steel or aluminum threshold and a door sweep under doors. Also, seal off any cracks on the outside of your home.
Store Trash Properly
Stinky trash can attract critters and bugs to your West Knoxville home like no other. Any trash with food needs to be stored in a can with a lid. It can be helpful to only keep on trash can that stores food waste, as having many throughout the house can cause more issue. Also, be sure to keep outside trash cans clean as well, trash cans with spills can attract bugs and critters.
Store Pet Food Properly
Pet food can attract critters and bugs into in your West Knoxville home if not stored properly. Be sure to keep all pet food in a sealed container.
Add Screens
Mild weather can make it tempting to open up windows and doors in your West Knoxville home. Invest in screen to keep and bugs out of your home, and be sure to repair any tears in the screens.
How do you keep the bugs and critters out of your West Knoxville home? Feel free to leave your own tips in the comments section.