Air purifiers
Just a month back, I was at ease due to the decreased number of Covid cases and thought maybe soon everything will get back to the pre covid times. However, this year started with a new variant which is spreading rapidly and made me realize 'It's not over until it's over'.
We need to take precautions and follow proper guidelines for ourselves and others by staying indoors.
But what about the indoor contaminated air? How to make indoor air safer during COVID pandemic.?
Covid 19 spread out indoors more than the outdoors due to less airflow to move around and therefore managing indoor air is very important.
We need to ensure proper ventilation with outside air to reduce indoor airborne contaminants, and the virus that causes Covid.
Along with it, an air purifier at home, practicing physical distancing, wearing a mask and washing hands, disinfecting surfaces at home can help to protect yourself and your family.
Fret not, below are some of the ways that will help to keep your family safe indoors.
1)  Increase Outdoor Air Ventilation
To improve outdoor air ventilation, follow the below methods to make indoor air safer during COVID pandemic.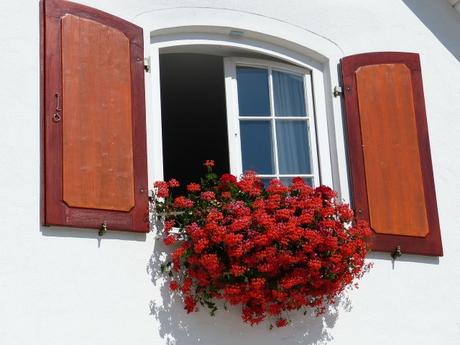 –  Open windows and doors only if the weather is fine and not too cold or hot. Do not open if outdoor air pollution is high and if there is any health risk.
– Through cross-ventilation, by opening windows and doors at opposite sides of a home. Open the highest and lowest window in a home at the same time.
–  Use a window air conditioner that has an outdoor air intake.
– Use a fan or cooler at your comfortable speed. Use indoor fans along with keeping the door and windows open to increase ventilation.
– Use a bathroom fan whenever it is in usage.
– If more people are present in an indoor area, the more you will need the outdoor air.
– If outdoor air cannot be increased, then decrease the number of people in an indoor area.
---
2) Use a portable air purifier or air cleaner
Make indoor air safer during COVID pandemic with Air purifiers. Air purifiers can reduce airborne contaminants including viruses like SARS-CoV-2, which causes COVID19.
However, only relying on an air purifier cannot protect you from Covid.  Therefore, as the doctor recommends, along with having an air purifier, make sure to practice physical distance and have good hand hygiene to protect yourself and your family at home.
We need clean air to breathe for a healthy life and strong immunity as it will help us to fight off infections. Thus, an air purifier plays a vital role.
Burge ion Dome
Burge Electronics was launched in 2020 during the pandemic with a vision to improve the health and wellness of people across the globe. The company uses technology to improve people's health and promotes healthy living and the prevention of disease.
ICMR lab-certified Burge ion Dome helps remove viruses including COVID virus, allergens, aerosols, and pollutants in your home, instantly delivering cleaner, healthier air to your family.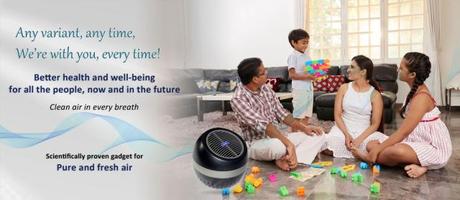 An air cleaning method that uses ion technology to kill airborne viruses.
This air purifier has been tested and certified for its effectiveness in rupturing the envelope and spike proteins of the SARS CoV-2 virus.
It is an Ozone free air purifier ion Dome for neutralizing viruses that makes indoor air safer during the COVID pandemic.
It removes 99.97% of air pollutants in just 6 minutes including COVID 19 variants. It is a virus killer that is built on sturdy research and stringent quality.
This air purifier is very safe to use and its 51.5 CFM Fan speed is ideal for a big room. I liked its color and looks so convenient to use, isn't it?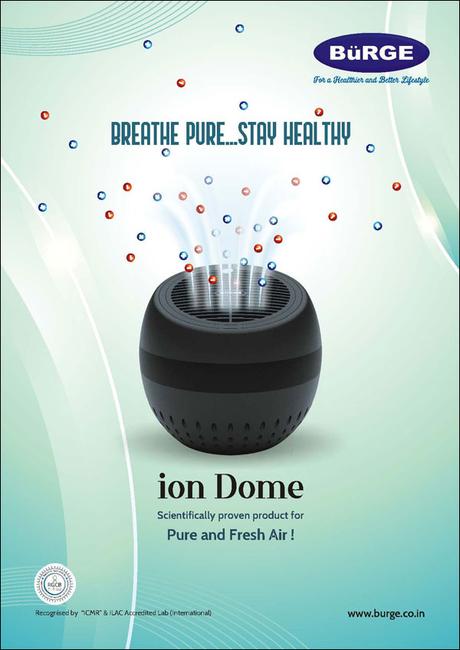 Features:
Kills virus and bacteria
Reduces odour and smoke
No Ozone generation
Provides fresh and healthy air.
Environment friendly
#BreathePureStayHealthy with Burge ion Dome.
Hope this post will help you to make indoor air safer during the COVID pandemic and keep your family safe.
Stay safe! Stay at home.
References:
https://www.epa.gov/coronavirus/indoor-air-homes-and-coronavirus-covid-19
https://www.health.state.mn.us/diseases/coronavirus/indoorair.html
*Disclaimer: Sponsored post. The content in this post is purely meant for educational purposes only.