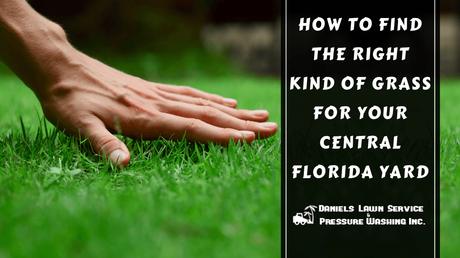 A healthy green blanket of grass is the foundation of any beautiful Central Florida residential landscape design. Whether you're a newcomer, semi-native or - that rarest of all breeds - native Floridian, you may be surprised to learn that there's a lot to know about the state's many varieties of turfgrass. Each has specific advantages for different exposures, soil types, conditions and uses. Other considerations include disease and pest resistance, as well as maintenance requirements. While by no means intended to be a comprehensive guide, we take a look at the main varieties of turfgrass and how to decide which is best to achieve the yard of your dreams.
But first, some basics to keep in mind:
Be honest with yourself about how much time, effort and money you're willing to spend on maintenance. Don't be swayed by a turfgrass variety that looks lovely, but requires more attention and expense than is practical for you.
Know the pH level of your soil - this information is valuable in selecting the optimum variety. Inexpensive testing kits are available at yard and garden centers. To test soil for free (or the cost of vinegar, if you don't already have a bottle), provides a simple soil DIY test .
How do you use your yard? Is it an area for kids and dogs to romp on, or do you aspire to win your neighborhood's Yard of the Month award?
Top turfgrass varieties for Florida yards:
St. Augustine
Known as a drought tolerant grass that works well in hot climates, is the most popular lawn grass in Florida. St. Augustine
It comes in several cultivars: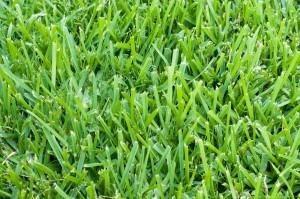 Floratam - As described by , this blue-green cultivar is the most widely produced and purchased turfgrass in Florida, and is very popular throughout the Gulf region. First released by the University of Florida and Texas A&M in 1973, it performs best in full sun, has moderate cold tolerance and requires a fair to moderate amount of weed control.
Seville - This is a fine-leaved, dwarf St. Augustine with a dark green color and low growth habit. It performs well in both shade and full sun, but is especially shade-tolerant. Lake Jem Farms notes its tolerance for wide pH ranges , from the acidic soils often found inland to the high pH soils of the coastal areas.
Palmetto - This is a hardy, low maintenance turfgrass , with an outstanding emerald green color. It performs well in full sun, yet also thrives in shaded areas with three-to-four hours of direct daily sunlight. It succeeds in challenging soil types, such as sand, clay and muck. When properly maintained, Palmetto can deliver years of an aesthetically pleasing and functional lawn.
Originally Bitterblue -engineered in the 1930s, bitterblue is sometimes confused with Floratam, but can tolerate much more shade and cold temperatures. However, it is prone to fungal diseases, as well as infestation from chinch bugs, grubs, mole crickets, sod webworms and cutworms.
Bahia
Bermuda
Zoysia
Need help deciding which turfgrass is best?