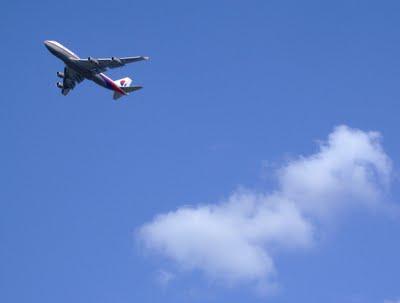 DEAR CLASSY CAREER GIRL:
  At the beginning of the year, I decided to start looking for a new job.  I'm currently in Kansas City and am hoping to relocate to Tampa.  The reasons including escaping the cold weather, being closer to my family and leaving a job I am unhappy with.  I've heard advice that the best thing to do with a long distance job search is take advantage of all of your connections at your destination city.  I don't personally have connections in Tampa and my family only recently moved there.  Do you have advice on how to job search, or just specifically, network long distance? 
-SINCERELY, LONG DISTANCE NETWORKER
DEAR LONG DISTANCE NETWORKER:
First of all, congrats on making a goal and determining the steps needed to accomplish it.  I have no doubt that you will find a job in Tampa because I can tell that you are very driven and have thought out this decision.
Because you aren't located in the city, you will have to rely as much as you can on informational interviews over the phone.  First, read 5 easy steps to an informational interview. This will be a great way to get your foot in the door and less nerve-wracking and time consuming than in person interviews.  They can be scheduled for 15-20 minutes over your lunch break or before or after you go to work.  In order to find people to interview in the city you want to work in, use the following tips:
Find your dream company in the city you want to move to.  Find people who work at that company on Linkedin and send them a message requesting an informational phone interview.  You may also be able to find email addresses and phone information from google as well. 
Don't rule out your current network.  Many companies in your current city may have job openings in the city you want to move to.  Ask around and NEVER say no to meeting someone new.  You never know where that future job offer may be hiding.
Search twitter, facebook and blogs for people with the same interests as you living where you want to live and connect with them. Most of them list their emails in their blogs and if not, just send them a message or leave them a comment to see if you can ask them a few questions over the phone.
Research and join a professional organization that you are interested in that also has a sister organization in the city you want to move to.  By doing this, you will open up your network and find a contact list that you can use to request phone interviews.
Before moving, plan a trip to visit.  Spend a day walking or driving around and figure out which part of town you want to work and live in.  While out, write down the companies that you see advertised on buildings, billboards and in stores.  When you get back home, you will have a long list of companies to follow on your social media accounts and to find people to connect with online who already work there.  Never forget that most people want to help so never be afraid to ask!  -SINCERELY, CLASSY CAREER GIRL
Do you have a question for Classy Career Girl? Here are 4 easy ways you can ask questions.
1) Leave a comment.
2) Email me at
[email protected]
3) Tweet me
@classycareer
4) Comment on my
Facebook page
{This edition of
Ask Classy Career Girl
is brought to you by
TotalJobs.com
where you can find
environment jobs
,
leisure jobs
and engineering jobs...and much more.}  (Photo by xlibber)