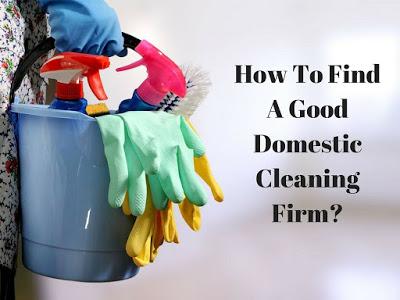 In the modern world, most homeowners often do not have enough time to spare for maintaining their residence because of busy schedules. As such, they look for professional domestic cleaning businesses to take care of that task for them. Hiring effective cleaners can provide a wide range of benefits, such as reduced stress and professional level cleaning. However, finding a good service provider can be tough, as there are too many professionals claiming to provide top quality work. But only a few businesses dealing with domestic and commercial cleaning in Perth actually live up to their word. 
In order to find a good domestic cleaning firm, the first thing to do is look for references provided by the companies being considered for hire. When contacting the references provided by a domestic cleaning firm, it is important to ask various questions such as for how long the person has been using the services of the company, whether any complaint had to be made for a work poorly done or not, how the company addressed the complaint and so on. Once each of the references have been contacted and their opinions about the cleaning firm gathered, an individual can proceed with the task of scheduling an appointment depending on how positive the reviews are.
Testimonials posted on the business sites of the service providers by their previous customers should also be checked. Client reviews can clearly indicate whether a cleaning firm is reputable and provides standard quality services or not.
During the appointment with the representative of the domestic cleaning company, a number of questions will have to be asked related to their experience and skills. First, the representative must be enquired about the number of years they have been in business. How long they have been around would greatly dictate the amount of experience their professionals have. Most reputed cleaning firms possess years of experience and are therefore, well knowledgeable of the quality of work expected by clients.
Before finalising the contract, a detailed interrogation about the cleaning methods and products used by the company is a must. While doing so if you find any of the methods or products unnecessary or inappropriate, request to have them removed from the contract.
This is a very simple way of finding an efficient domestic cleaning firm. There are a few more factors that should be taken into account, including insurance coverage, frequency of service (daily, weekly or monthly) and fees.