The following blog post has instructions on how to enable Quieter Notification Permission Prompts (Quiet UI) feature in Google Chrome.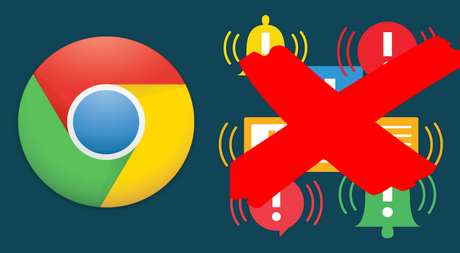 Starting with Chrome version 80, Google rolled out lots of handy features and one out of them is Quiet UI. The purpose of adding this feature to the browser is to provide distraction-free experience for the users while surfing the internet.
Quiet UI feature in the Chrome browser will lessen annoying notification prompts which appear when you visit web sites.
Enable Quieter Notification Permission Prompts (Quiet UI) in Chrome
In case, you're interested in using chrome's Quiet UI feature, then here's how to enable it and use it.
1. Update the Chrome browser to the latest version 80 and launch it.
2. In the address bar, visit following flag address: chrome://flags/#quiet-notification-prompts.
3. The Quieter notification permission prompts flag will be highlighted. Using the drop-down next to it change the settings from Default to Enabled.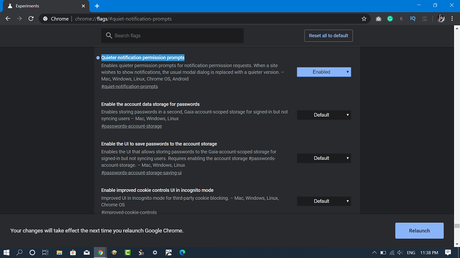 4. Click on the Relaunch button to apply the changes.
At this point, you have successfully enabled the feature. Here's how you can set up and start using the Quiet UI feature.
5. Click on the Customize and control (three dots vertical) icon and select Settings from the menu.
6. Here, click on the Advanced tab available on the left panel to unlock more features.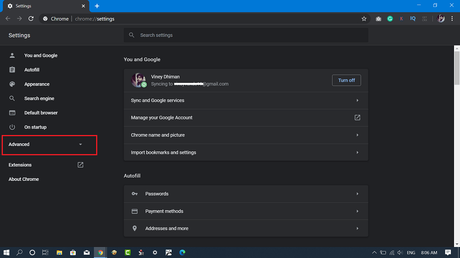 After that, select the' Privacy and Security' section and then click the Site Settings option available on the right side.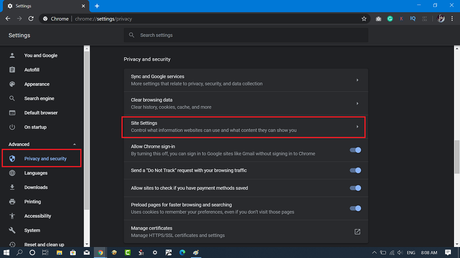 In the next screen, select Notifications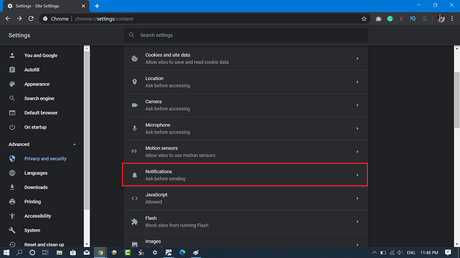 7. Here, you need to move the slider for "Use quieter messaging (blocks notification prompts from interrupting you)" to ON position.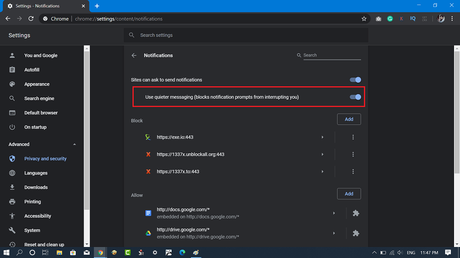 According to Google
To protect notifications as a useful service for users, Chrome 80 will show, under certain conditions, a new, quieter notification permission UI that reduces the interruptiveness of notification permission requests. Immediately after the Chrome 80 release, users will be able to opt-in to the new UI manually in Settings. In addition, the quieter UI will be automatically enabled for users under two conditions. First, for users who typically block notification permission requests and second, on sites with very low opt in rates. The automated enrollment will be enabled gradually after the release while we gather user and developer feedback.

Here's how this feature going to work: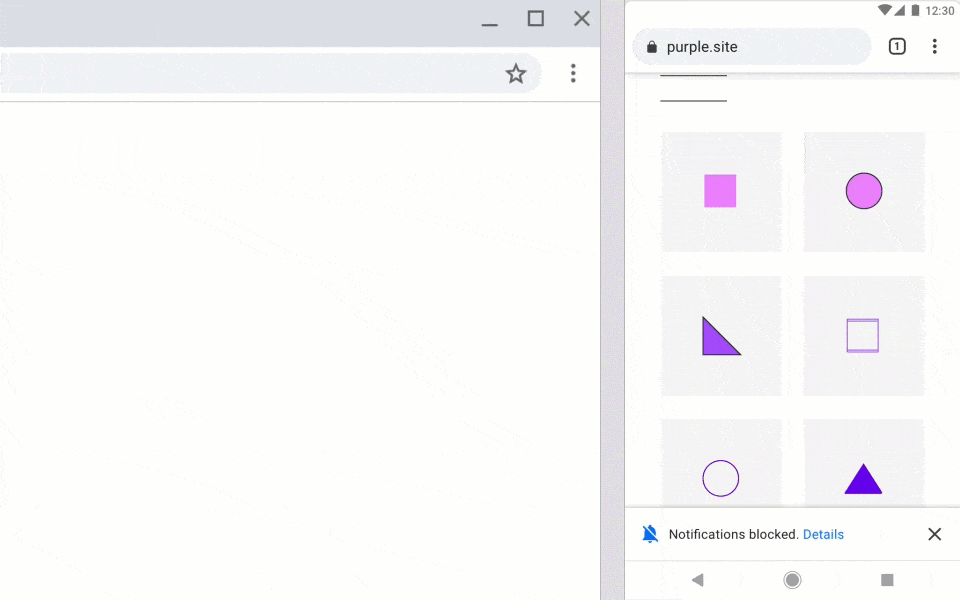 What are your thoughts about Chrome's Quieter Notification Permission Prompts (Quiet UI)? We would like to hear from you in the comments.
Thanks, Winaero for the tip!