When the Microsoft Edge Chromium-based browser stable version is installed, the old Microsoft Edge will be hidden and only the new Edge will start. Fortunately, it is possible to change this behavior.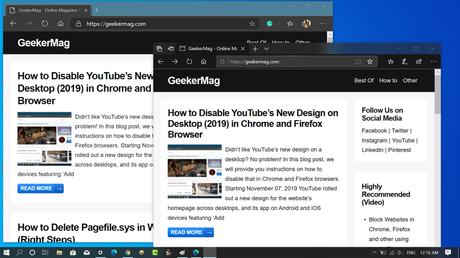 Microsoft itself provides instructions for using Microsoft Edge (Chromium-based) and Microsoft Edge (Edge HTML) side-by-side. If you have not yet installed the new Edge in the stable version, then you can try the following workaround for keeping using them side by side.
Use Edge Chromium and Classic Edge Side by Side
Launch Registry Editor. For that, search 'Regedit' and when the same result appears, click to open it.
Next, you need to head over to the following key:
HKEY_LOCAL_MACHINE\SOFTWARE\Policies\Microsoft\EdgeUpdate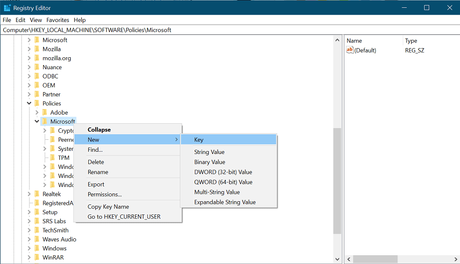 In case, the EdgeUpdate doesn't exist, then you need to manually create the same key. For that, right-click on the 'Microsoft' Key, select create key and name it EdgeUpdate.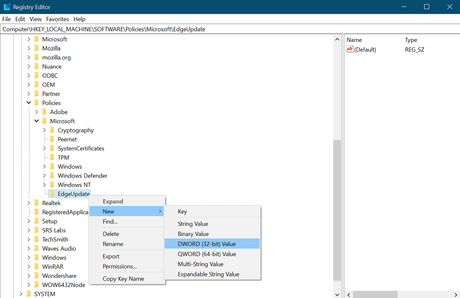 Now on the right side of the window, create a right-click > New > DWORD value (32-bit) with the name Allowsxs.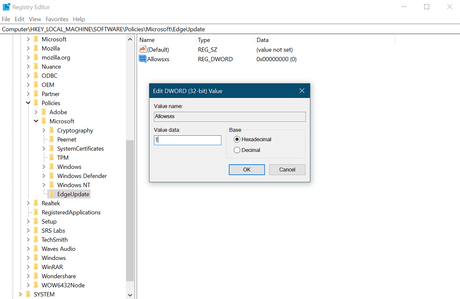 Next, you need to double click on it and set its value data to 1. To apply the changes reboot your computer.
Now you can install the Microsoft Edge Stable and the old Edge will appear in the Start menu under Microsoft Edge Legacy.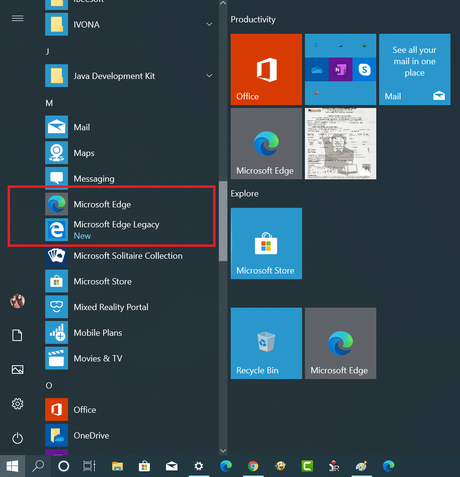 In case, you have already installed the Stable version of the Edge Chromium, then you need to uninstall first and then use the following registry hack and install it again.
Via – Deskmodder.de